If you were too busy today to keep an eye on what went on, we've got the big stories that you may have missed out on here:

New Guinness 232° Festival Is Coming To Dublin
Just when you thought festival season was over, a new contender is on the way.
The first ever Guinness 232 degrees is coming to town next month
This food festival with a difference will see world class chefs taking over bars around Dublin.
With one rule: They must cook over an open fire.
For more info & tickets click here.
Upgrades Awarded To Almost 3,000 Students
Almost 3,000 Leaving Cert results have been upgraded after students had their papers rechecked.
The results released today, show that 17% of all exam appeals were upgraded.
A total of 9,049 candidate appealed results this year.
KFC Now Selling Fried Chicken Donuts Burger
Just when you thought weird food combinations couldn't get any more.
Now KFC are selling... wait for it… A Fried Chicken Donut Burger.
The fried chicken giant has begun trialling it over in the USA.
So, no doubt, it will be hitting Irish stores soon.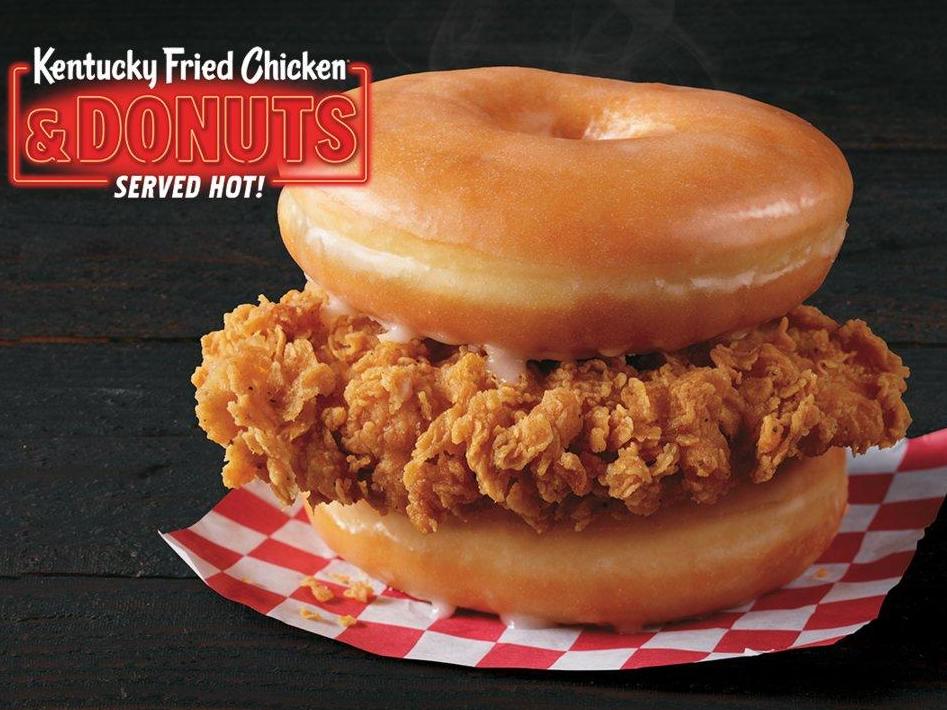 Stoneybatter Is Irelands Coolest Area
Just when you thought Dublin couldn't get any cooler, Stoneybetter has been announced as Irelands coolest town.
The hip Dublin 7 area has featured on a list of the 50 coolest neighbourhoods in the world. Compiled by international magazine Time Out.
Coming in at #40, it is the only Irish town to make the top 50.
With time out praising the area, "Stoneybatter has stood the test of time, it's one of the most central places where young people can still afford to live (just), and the neighbourhood pride is strong.
Temperatures Could Hit 23 Degrees This Weekend
Looks like it's time to take that BBQ back out & make the most of the sun.
This weekend it could hit 23 degrees in parts of the country, According to Met Eireann.
Tomorrow – Thurs 19th
Thursday will be another dry and sunny day. It will become warm again with highest temperatures of 18 to 22 degrees, a bit fresher perhaps near south and east coasts due to onshore breezes.
Friday
Friday: Another warm and sunny day with good sunshine but with a more noticeable moderate southeasterly breeze. Highs of 18 to 23 degrees, warmest across the west of the country.
Saturday
Saturday will be humid and breezy. Much of the East of the country will start out fine, dry and sunny. Top temperatures on Saturday 17 to 23 degrees.
Sunny, warm and dry for the rest of the day. Highest temperatures of 17 to 21 degrees - warmest inland. Light variable breezes. pic.twitter.com/ERm0RuCgU3

— Met Éireann (@MetEireann) September 18, 2019
Singing Grease Themed Diner has opened in Bord Gais
first singing diner has opened at the Bord Gáis Energy Theatre.
The 1950s-themed pop-up is serving an all-American menu as a pre-show dining experience for Grease until September 28th.
Click here to find out how you could win a pair of tickets to Grease along with seats in the diner on Bord Gáis Energy's here.