"We'll see you all very soon..."
Westlife had big news to announce this morning.
While the band has parted ways with EMI Records, there is a new album and a world tour on the way!
A statement released on social media confirmed that group is working towards a 5-continant tour.
Nicky, Shane, Kian and Mark also explained that a 'breakdown of contractual negotiations' was the cause of their mutual split with EMI.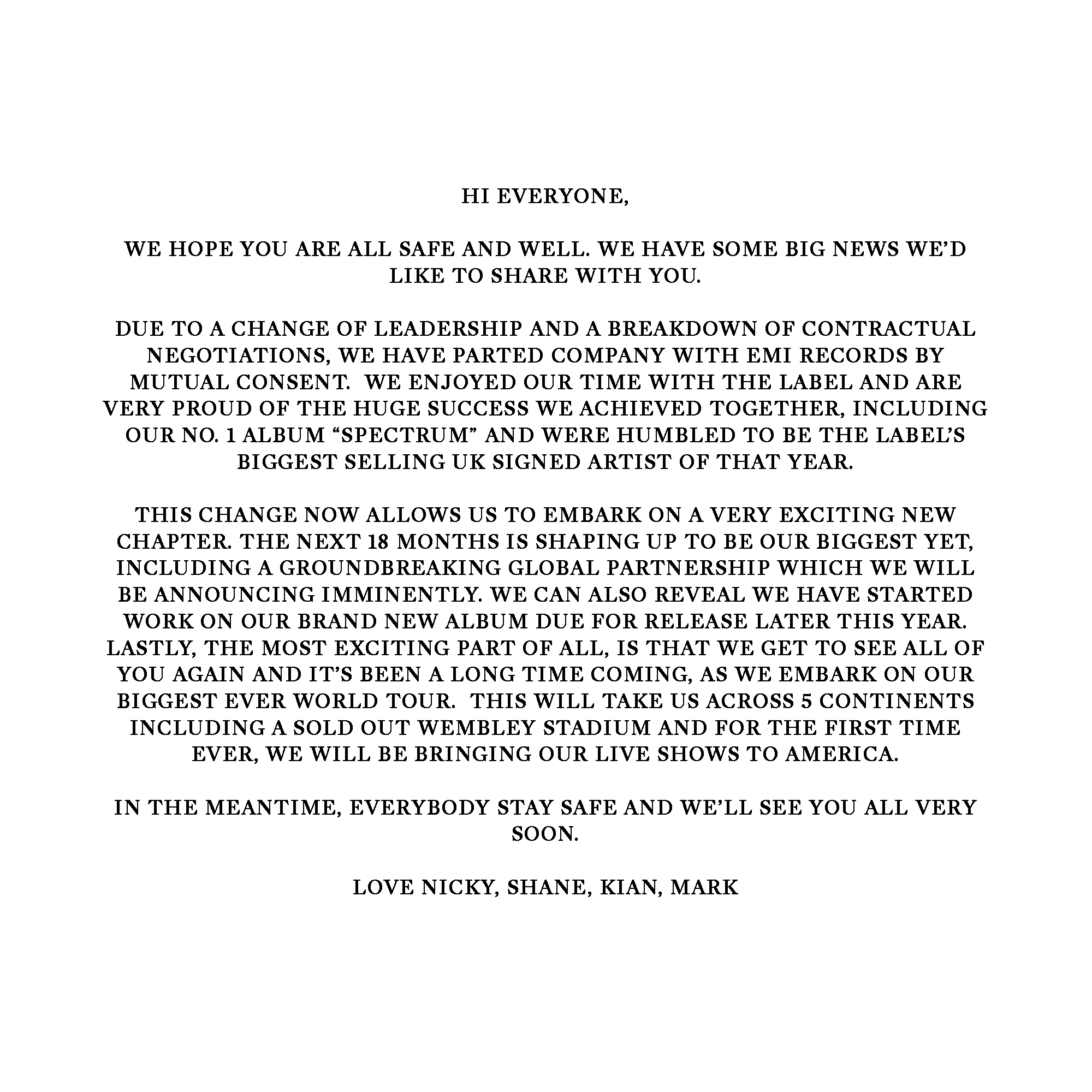 We can't wait to hear the new music!