A jaw-dropping tale
In need of a new true crime obsession?
Unusual Suspects, the brand new true crime series from GoLoud, tells the tale of the stranger-than-fiction 1993 Rochester Brinks heist.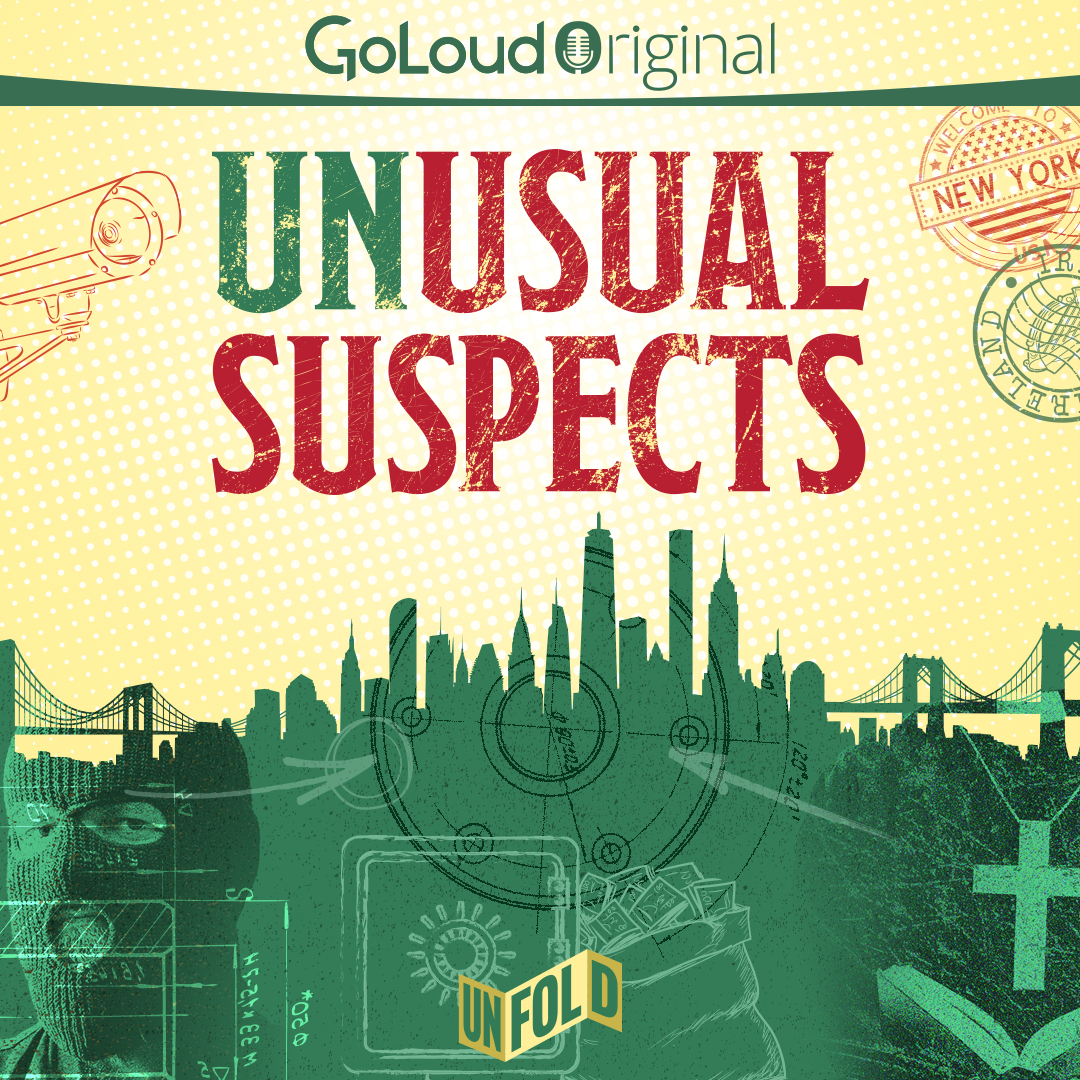 Produced by award-winning documentary maker Eoin Brennan, the series looks to unravel the incredible true story behind one of the most audacious heists in US history, and the fascinating cast of characters drawn into the mystery as the investigation unfolded.
Among the unusual suspects Brennan encounters on his travels are two Irish men implicated in this barely believable crime, including an Irish priest, and a former IRA H-Block Prisoner turned comic book dealer.
Across seven episodes, Unusual Suspects takes listeners from the night of the heist, inside the FBI investigation, the ensuing trial, and the aftermath.
Episode by episode, Brennan unravels the tall tales, side stories and dead ends, bringing listeners on a journey from the barbaric Belfast prison, where former IRA man, Sam Millar served time and was involved in the no wash blanket protests, before escaping to America to set up a comic book shop, to inside the parish of Father Pat Moloney, the Limerick born priest caught up in the heist.
Unusual Suspects is the first release in GoLoud's new multi series narrative brand 'Unfold' - a new strand of podcasts that will bring listeners a range of fascinating stories from Ireland and around the world.
Episode 1 of Unusual Suspects is available now on the GoLoud app and on goloudnow.com, with new episodes coming weekly on Wednesdays.
Follow @98FM online for all the latest news