Want to spend some quality time with your pooch? The DSPCA is now hosting Puppy Play Dates. 
The classes take place every Saturday up until December from 10am. 
Each 45 minute session provides puppies ages 8 weeks to 6 months with a safe and fun environment to learn social skills and helps owners build a lifetime bond with their pet. 
The puppy also takes part in social development training from a DSPCA positive reinforcement dog trainer. 
A spokesperson from King of Paws Dog Training Academy said: "Early puppy socialisation is critical.  Puppies that grow up in isolation both from other dogs as well as from a wide variety of humans have a greater tendency to develop behaviour problems later in life such as fear-based aggression.  Puppy play dates are a great way to socialise puppies."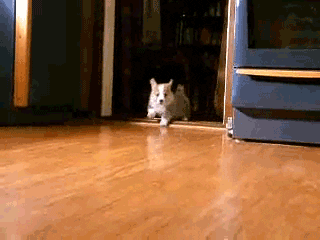 "During Puppy Play Dates your puppy will display a range of behaviours including chasing, 'wrestling,' play growling, yips of excitement and yips meant to say 'back off.'  This type of play is normal and occurred whilst your puppy was with his or her litter-mates and must continue with their peers throughout their puppyhood. Like people, puppies have a variety of personalities and play styles. However, in general puppies are ideally suited to safely teach each other the rules of canine engagement, to help other pups learn impulse or self-control, and to help pups develop good 'bounce back' skills", King of Paws Dog Training Academy added.
Sounds pawesome!
You can register your puppies place here.