The Stranger Things ice cream van 'Scoops Ahoy' is in Dundrum today!
Netflix have recreated the iconic ice cream parlour from the show to celebrate the launch of Season 3. An upside down 1985 themed ice cream truck has been touring across the UK and Ireland for 15 days. It will be making it's appearance in Dundrum Town Centre on Wednesday 17th July from 4.30pm – 7pm.
Millie Bobby Brown had this to say on the Netflix Twitter:
have you spotted a scoops ahoy ice cream van in the wild yet? one might be coming your way pic.twitter.com/JYU8wm65fo

— Netflix UK & Ireland (@NetflixUK) July 9, 2019
The Scoops Ahoy ice cream van is complete with eerie Stranger Things melodic chimes inspired by the soundtrack. It features two sides - a 1980s ice-cream parlor in pastel pinks, blues and whites, and a dark side straight out of the famous Stranger Things 'upside-down' world.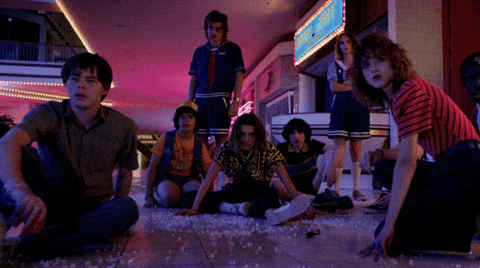 Stranger things is set in the town of Hawkins, Indiana so the van will visit 11 roads and streets named Hawkins across the UK and Ireland.
The van will also visit city centres, major summer events and seaside towns, serving themed ice cream flavours including a retro Coke Float, Cherries Jubilee, Banana Boat and July 4th! Check out the menu below!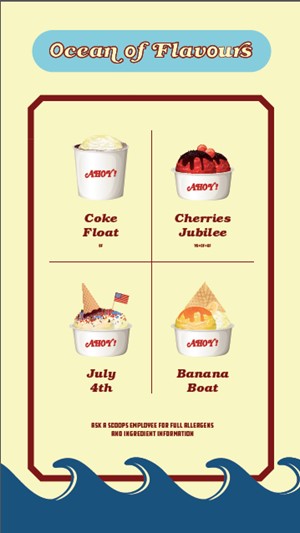 Stranger Things 3
Stranger Things 3 is available now only on Netflix.
It's 1985 in Hawkins, Indiana, and summer's heating up. School's out, there's a brand new mall in town, and the Hawkins crew are on the cusp of adulthood. Romance blossoms and complicates the group's dynamic, and they'll have to figure out how to grow up without growing apart. Meanwhile, danger looms.
When the town's threatened by enemies old and new, Eleven and her friends have to band together to survive, and remember that friendship is always stronger than fear.
Follow @98FM on Twitter for the latest Dublin news