Mabel is coming to Dublin!
Mabel has announced her Irish return with an outdoor performance at Fairview Park this June 28th.
Tickets priced from €49.90 inclusive go on sale this Friday at 10am.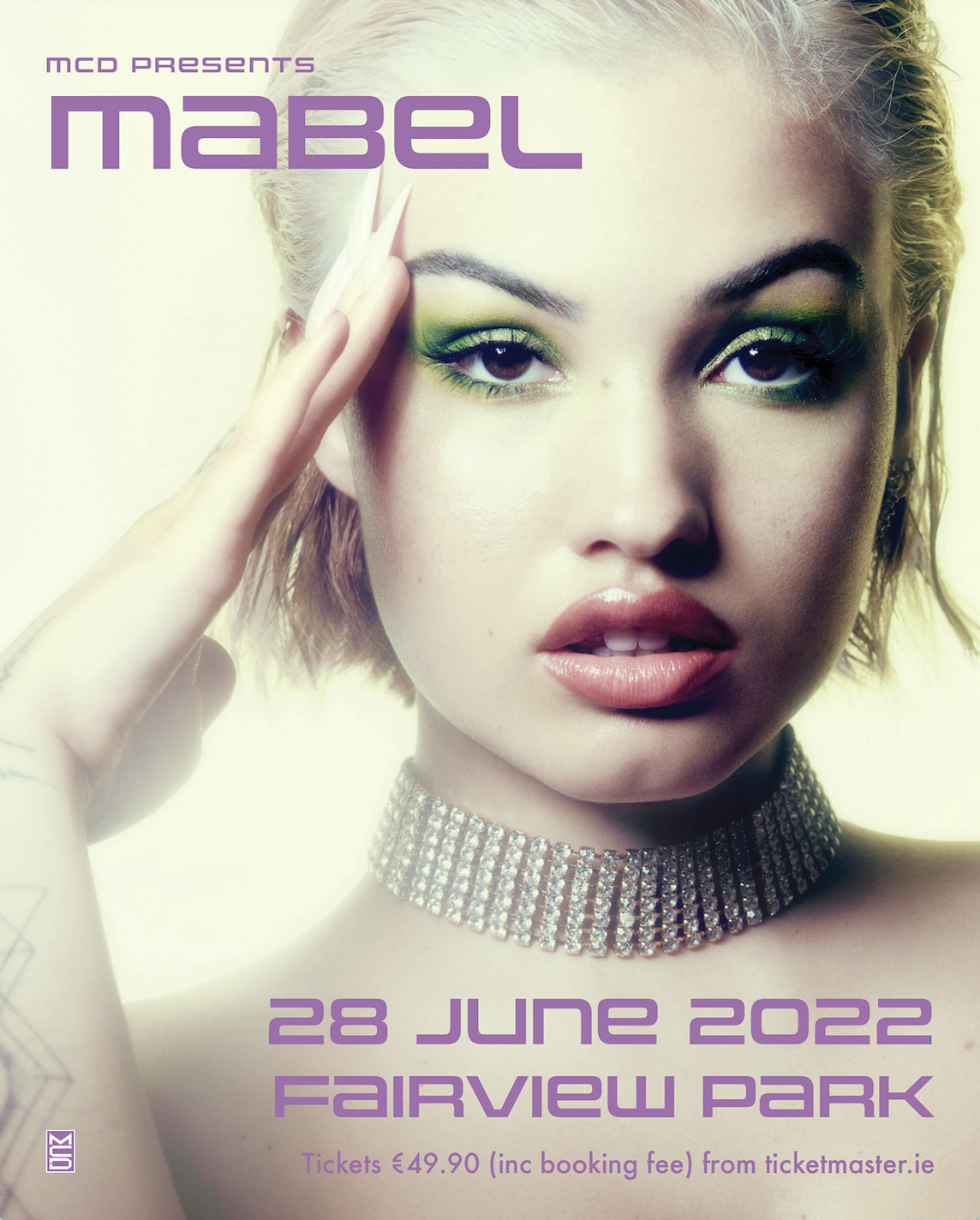 The announcement comes ahead of the release of her new album About Last Night.
According to a press release, the record is about the sweaty, grotty and frankly unglamorous side of noughties club-culture.
You can expect influences spanning house, trance, rave and R&B. 
 

View this post on Instagram

 
The first single from the album is Let Them Know, which dropped last summer.
In a statement about the song, Mabel explained: 'My Mum has always been part of the LGBTQ+ community.'
'And I grew up in an unconventional house that always had amazing Queens and all sorts of backgrounds around me.'
'I wanted to pay tribute to that energy and write something that was deliberately over-confident for me, but came from a place of being vulnerable.'
Mabel said she wants her new album to, 'inspire people to control the room, and tell their own stories.'
 

View this post on Instagram

 
She continued, 'Especially as a female, we're told that to please a man we need to be pretty, funny, sexy, but not too-sexy, as god forbid a man might think you're dominant.'
'Right now, I am really unapologetic about who I am, and I want the world of this album to feel like a club, with different rooms, different moods, and all walks of life welcome.'
'Embrace your wild side, let go of the idea of perfection, and be unafraid.'
 

View this post on Instagram

 
Roll on June 28th!