Keith Barry has announced a third Olympia Theatre show.
The world's leading TV hypnotist, mentalist and brain hacker will now perform at the Olympia Theatre on Saturday February 2nd.
He will also perform on 18 January (SOLD OUT) and February 1st.
Tickets for the extra date are priced from €30 and are on sale now via Ticketmaster.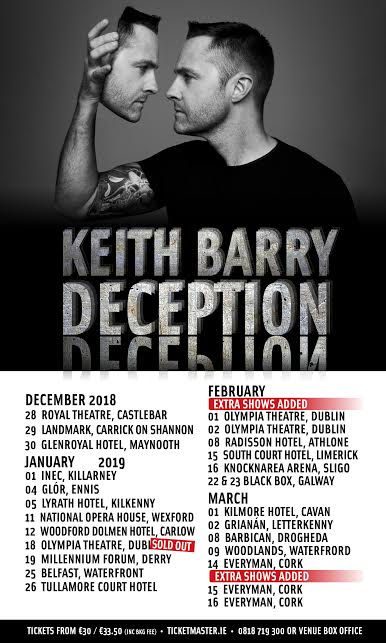 About Keith Barry's 'Deception'
'Deception' is Barry's biggest and most spectacular production yet.
Mind control, brainwashing, subliminal messaging, cults, and every form of deception imaginable will be explored in this brand new show where Keith Barry will blur the line between reality and deception.
Keith recently spoke to Cooper and Luke about the new show on 98FM's Big Breakfast. Listen back here.