The Great Pink Run
October is Breast Cancer Awareness month and you can help raise vital funds for the cause by taking part in the annual Great Pink Run!
Due to COVID-19, the event is going virtual this year on the 17th & 18th of October.
However, the Great Pink Run needs your help more than ever, and there's still time to sign up!
 

View this post on Instagram

 
This year marks the 10th anniversary of the event, which last year raised over €600,000 to support pioneering research.
The Great Pink Run are asking you to run, jog, walk or wheel and help them run the circumference of the globe for breast cancer while raising much needed funds.
If you can raise €100 you can support their goal of transforming this disease from being fatal to treatable.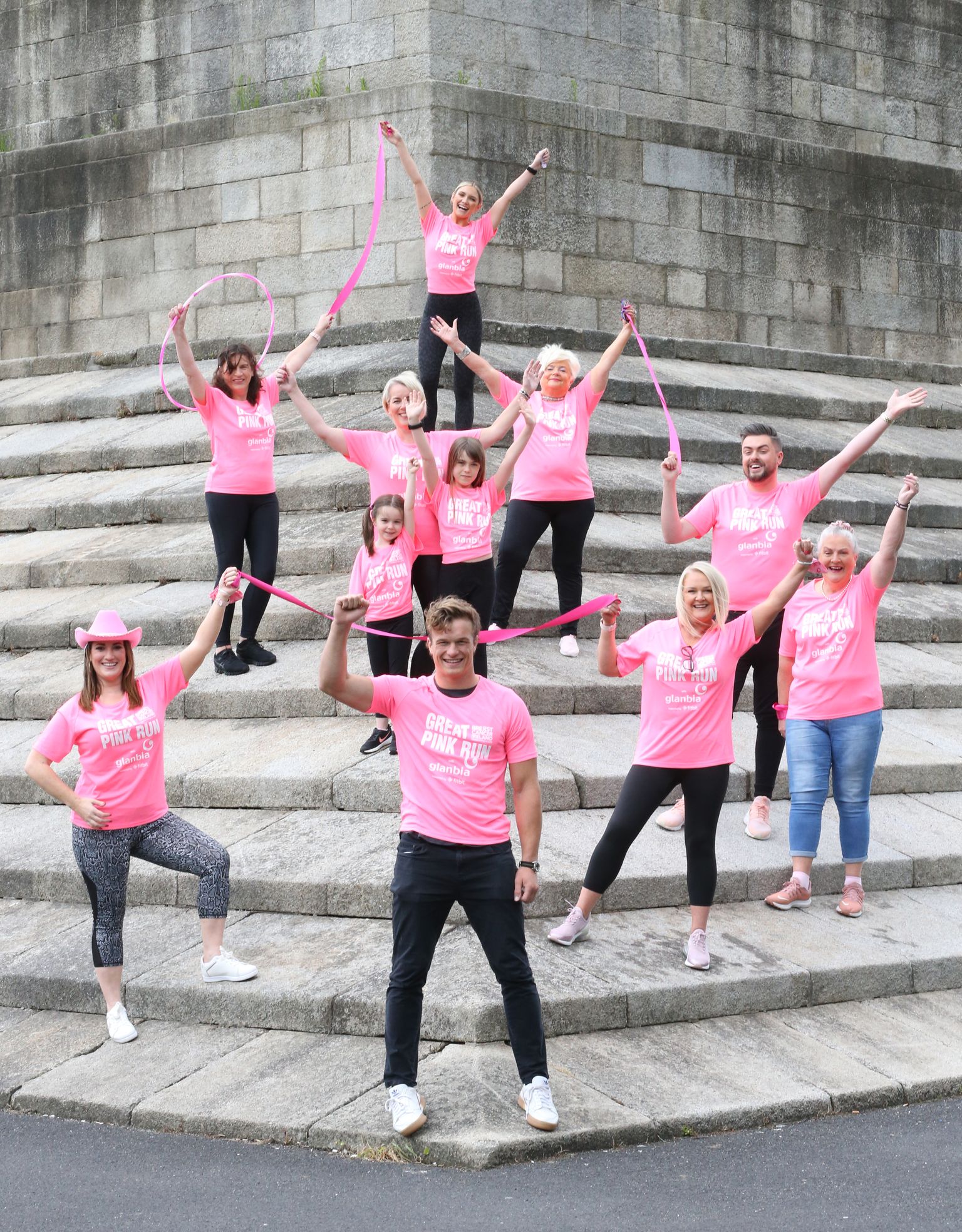 How to take part
There's still time to sign up for this year's event.
Simply register for the Great Pink Run here.
Then, on Saturday 17th and Sunday 18th of October lace up your running shoes and run, jog or walk as many kilometres as you can around your garden or neighbourhood.
Afterwards, log your distance here and watch as the World turns pink to support breast cancer research.
Don't forget to maintain social distancing, respect COVID-19 guidelines and of course have fun!
Those who sign up will also get a commemorative 10th anniversary T Shirt, a medal, a lovely face mask and some goodies.
 

View this post on Instagram

 
Top tips with just over a week to go
Niamh Cullen is an event ambassador for the Great Pink Run with Glanbia supported by Fitbit and has some top tips for getting ready to take part:
Kick Start October
With the Great Pink Run happening this weekend why not sign up and give yourself a little challenge . You don't have to go for massive kilometres - it's the taking part, giving it your best and doing what you can, that's important. This can be a great motivation for you to kick start a fitness journey but also to raise funds for the amazing work that Breast Cancer Ireland do and to help them continue to invest in research to save the lives of women in our country.
Start Small
You don't have to go from the couch to marathon runner in a few weeks, it's all about creating good habits and doing your best.
Always Proceed Cautiously
Make sure you warm up and stretch, it's so important. I actually have a Mobility saved down on my IGTV. Take a look. Stretching is super beneficial and will prevent injuries. There are also some great training tips from Fitbit on the Great Pink Run website.
Get Good Footwear
This is so important. When you are pounding those pavements, whether that's walking or running, you need to ensure you are wearing the correct footwear. I have tested a couple from Lifestylesports and would really recommend the Adidas Ultra Boost, they have a fantastic energy return. Asics Gel Boost are also great.
Fuel Up
Food is fuel for the body, to get you from A to B. The body needs a certain amount of fuel when you are exercising and especially when you are running, where the body needs carbohydrates. Carbohydrates are fuel for energy for the body so please ensure you have a carb based meal a couple of hours before your run and also the night before too to give you optimum performance.
Run Tall
Posture is so important when running or walking and of course any kind of exercise. Fitbit and athletic coaches talk about "vertical polarity,"which means keeping your chin up, shoulders dropped, and hips over heels, with a slight tilt in your torso to aid in moving forward.