The hosts of the chart-topping Hold My Drink Podcast, Charleen Murphy and Ellie Kelly dropped in to studio to speak to 98FM's Leanne Hanafin.
The girls celebrated one year of the podcast this week. "I just didn't think this would be as successful as it was," Charleen admitted with Ellie agreeing, saying "I thought we might have maybe luckily had a 6 month run."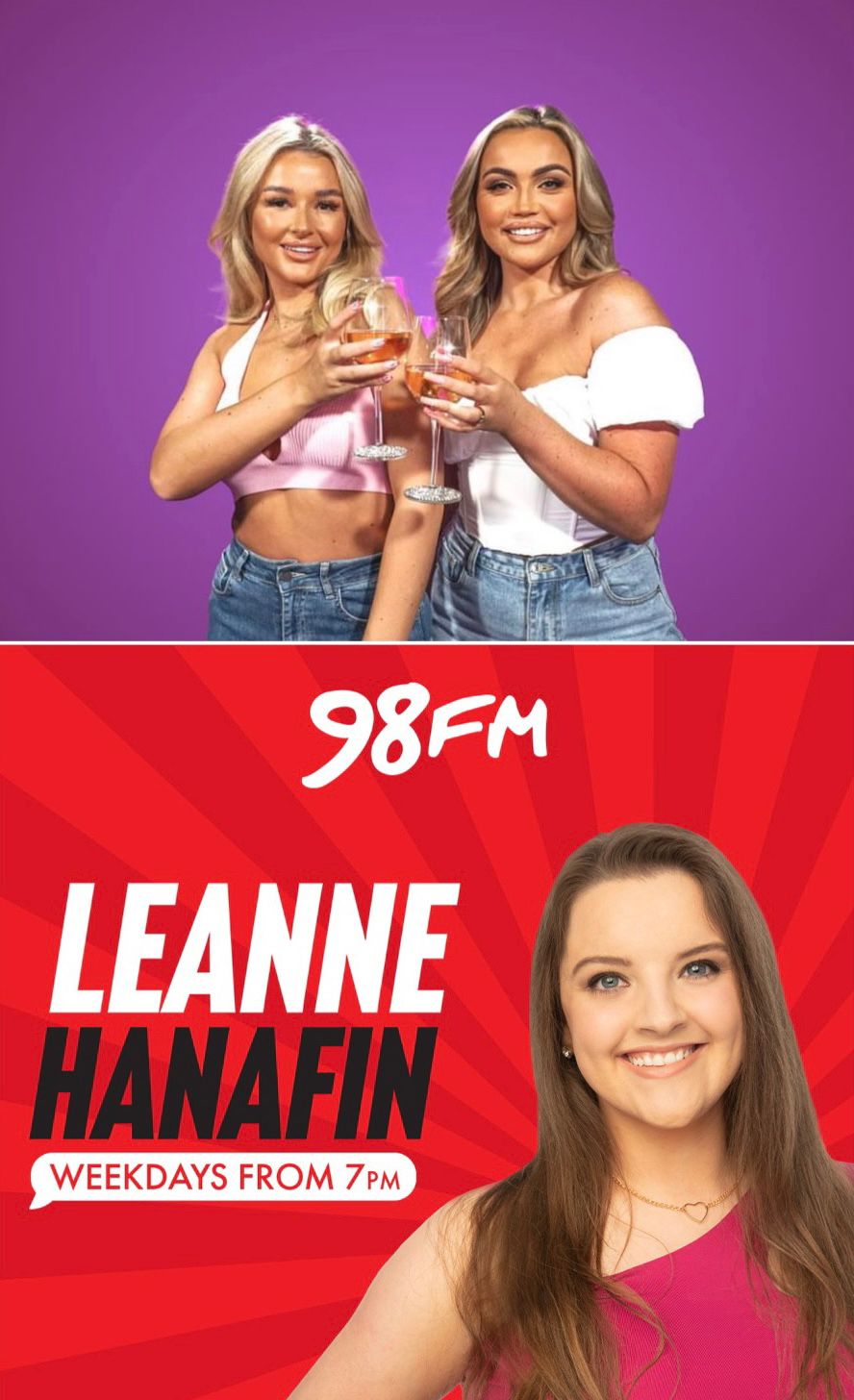 Known as influencers, first and foremost, the girls discuss the difference between being a content creator on social media versus a podcast host. "On Instagram, people nearly jump down your throat, whereas on the podcast, everyone feels like a family, and it's an open space where we can share things, we share literally everything," Charleen revealed, but Ellie jokingly saying that they share "too much".
From relationships, school, college, life advice and so much more, there's a range of topics that Charleen and Ellie have spoken about on the Hold My Drink podcast. "Things that people wouldn't find out about us through a picture on Instagram, we like to go into depth on."
In the year, there's been confessions, laughs and many tears shed on the podcast. Speaking about their break-up episode that went to number one in the Irish Podcast Charts in June, Ellie revealed that she went through "an awful time". "I took it nearly as a journal that was not only for me…we get messages saying we have no idea how much we help them sharing our break-up experiences. We all kind of went through it together".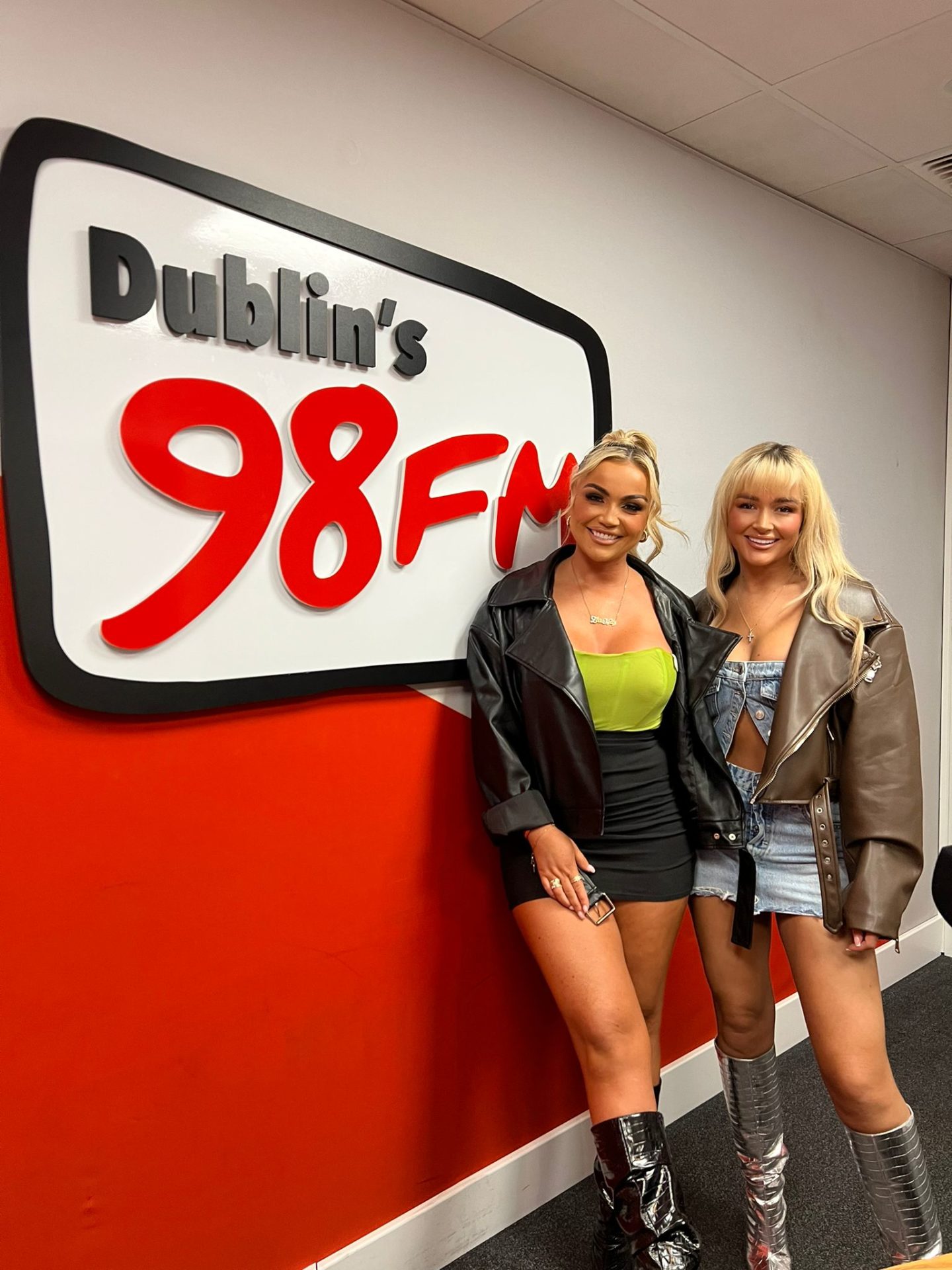 When asked about their top highlights over the past year, both Charleen and Ellie noted their two sold-out live shows at Liberty Hall in August. "I think that was the two best days of my life," Charleen admitted. "The adrenaline didn't leave me for a week after," said Ellie. In the same week, Hold My Drink performed at Electric Picnic, which was a surreal moment for Ellie. "Did we ever imagine years ago when we'd be going to Electric Picnic that we'd be on the line-up and on the stage?"
Charleen and Ellie are now preparing for their upcoming live shows at Vicar Street on Monday, 7th and Tuesday, 8th November. "We've got great guests in mind, we're not going to sneak preview them just yet," Charleen teased. They will bring all their segments from the podcast to the live shows, including Wait Til I Tell Ya, German Word of the Week, Secrets From The Stalls and Sip or Skip.
Tickets for Hold My Drink LIVE at Vicar Street are selling out FAST. You can get your tickets now on Ticketmaster here