Weekdays from 9PM, we play 60 minutes of non-stop Throwback Anthems.
98FM's Ciaran O'Connor has been hunting down some of the biggest names from the 90's & 00's.
As part of his Throwback Trackdown series, he's been finding out what your favourite old school artists are up to these days.
This Monday from 9PM, he's joined by Ann Lee.
The 'Two Times' singer gets behind the 98FM microphone & co-presents Throwback Anthems alongside Ciaran.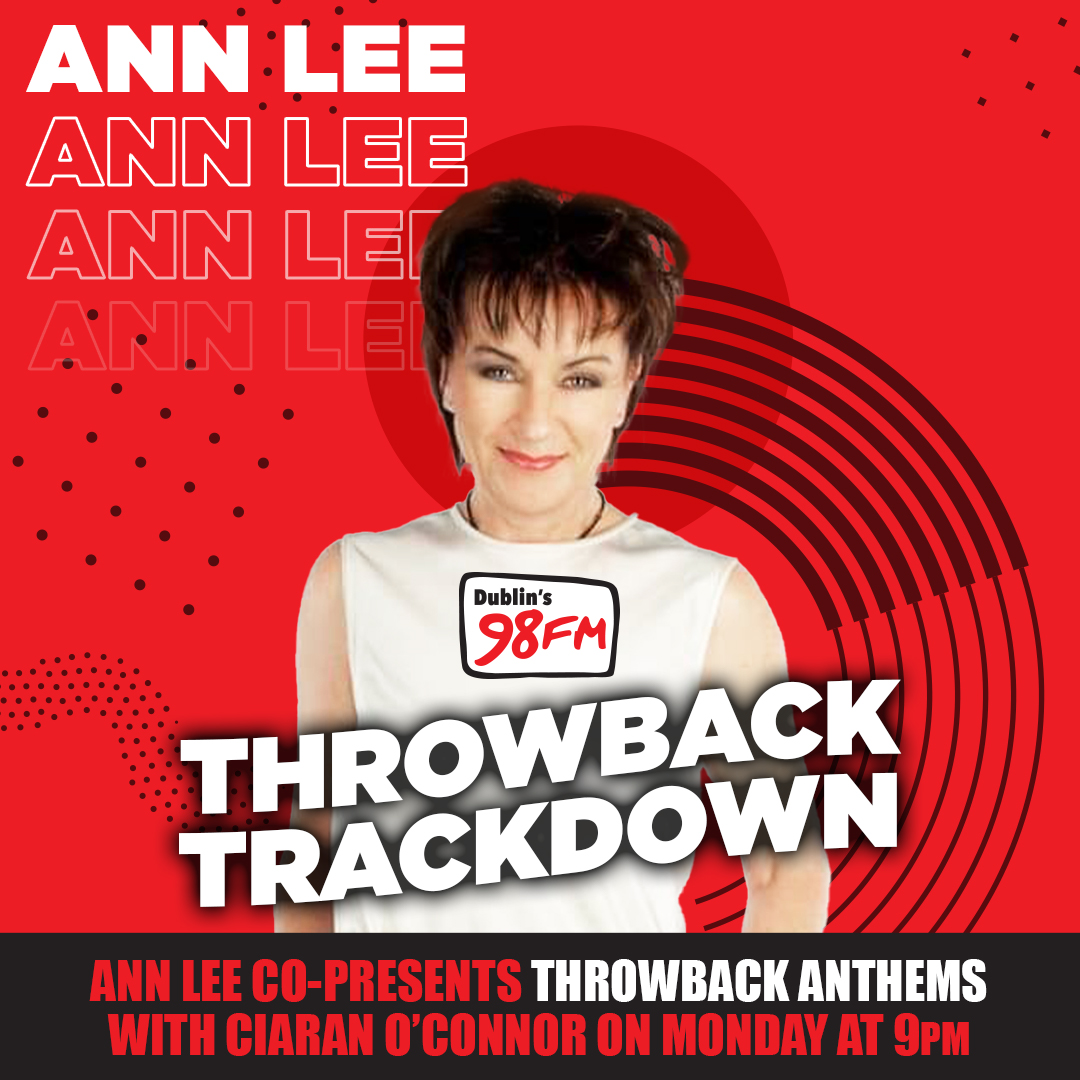 Join Ciaran, as he has a catch up with Ann Lee live 98FM this Monday from 9PM.