This Friday, we're doing it all again from 7PM!
Last week we brought you a party like no other, as thousands of friends connected (virtually) & we supplied the music.
Grab a drink, put your feet up and social with your pals through Facetime, WhatsApp, Zoom or Skype.
98FM's 'Self Isolation Party' returns this Friday from 7PM #IsolateWith98

We're bringing the party to you!!https://t.co/iDld6XlqGR pic.twitter.com/W4CNMgv30z

— 98FM (@98FM) April 1, 2020
For three hours 98FM will supply the soundtrack to your 'Self Isolation Party'.
We're bringing the biggest tunes to your kitchen, bedroom and sitting room, this Friday from 7 - 10PM.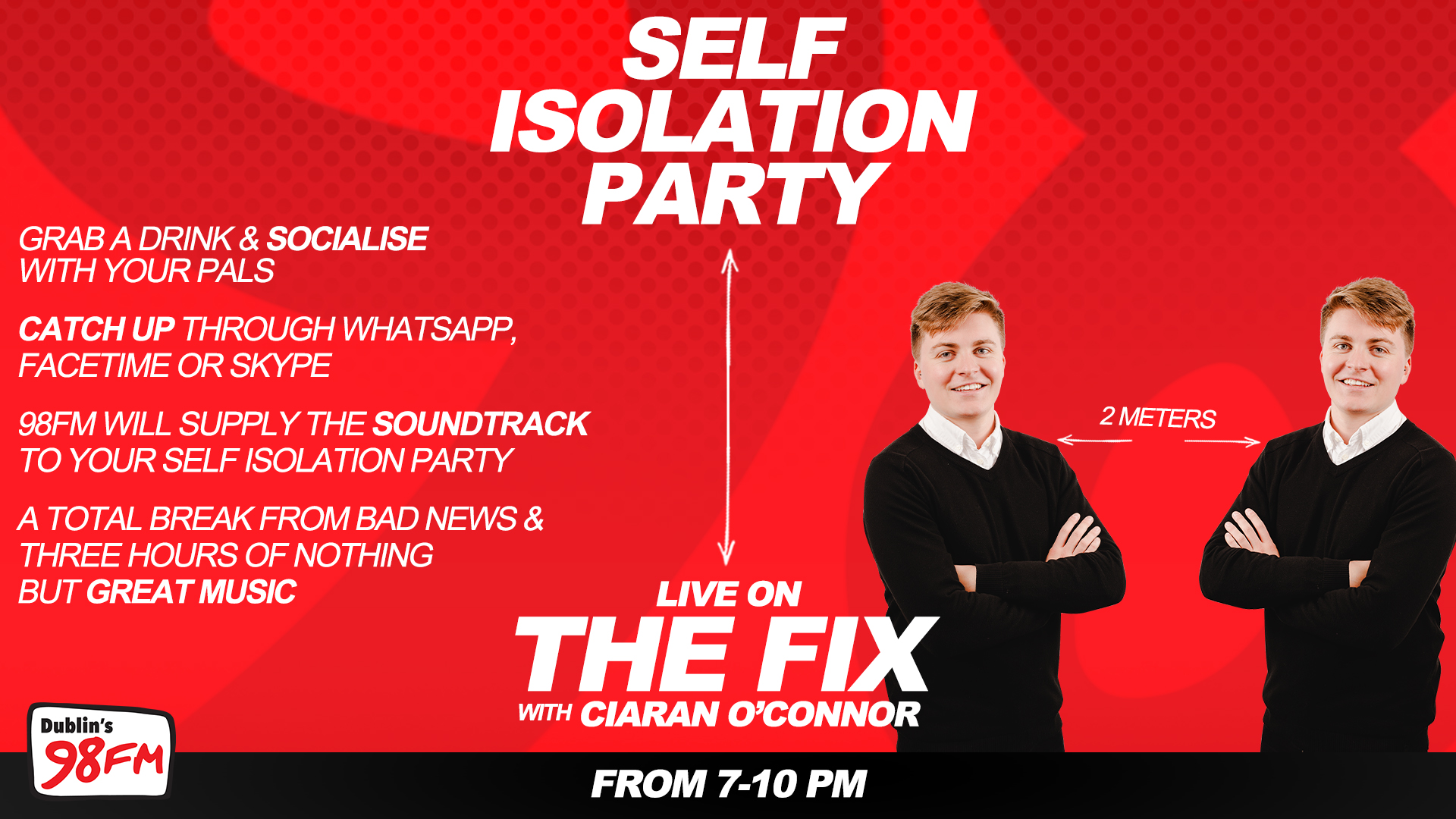 It's so important to keep in contact with your friends and family during this time, just not in person!
Get ready for a total break from bad news and nothing but three hours of great music.
Join us this Friday From 7PM.
#IsolateWith98.