We've gotten our hands on the trailer for tonight's episode of Love Island. The clip teases Michael and Amber's first official kiss.
Michael & Amber Share A Kiss
Michael has been playing it cool with Amber but he thinks it is a time to tell her how he truly feels. He asks Amber for a chat and the pair head to the terrace.
Michael says "I am attracted to you. I'm not trying to get to know anybody else. I don't think anybody could walk through that door that makes me nervous like you do."
Amber says "Why? In what way?"
Michael says "I want to impress you. I get nervous around you and I don't do that! Why am I being soft? Obviously because I'm into you!"
Amber says "I feel shy."
Michael wants to show Amber he's interested in her and goes in for the kiss. This takes Amber by surprise and she starts giggling.
Amber says "You're making me feel nervous!"
Amber later reflects in the Beach Hut. She says "He tried to kiss me and I pied him off a little bit! I wasn't prepared and I was a bit nervous. I'd been drinking cola so my breath wasn't the nicest thing in the world."
Amber has a debrief with Anna and Yewande and tells the girls that she has just pied Michael after he tried to kiss her.
Knowing that Amber likes Michael, Anna asks her why she didn't kiss him.
Amber says "My breath. I wanted to be fresh!"
Anna says "Why didn't you prepare?"
Amber replies "I didn't think about it. I didn't think that was going to happen!"
Amber feels guilty about not kissing Michael. Later that evening the pair chat on the day beds.
Amber says "Basically, I wasn't prepared earlier. I'm more prepared now."
Amber and Michael share their first kiss.
Is romance finally blossoming for Michael and Amber?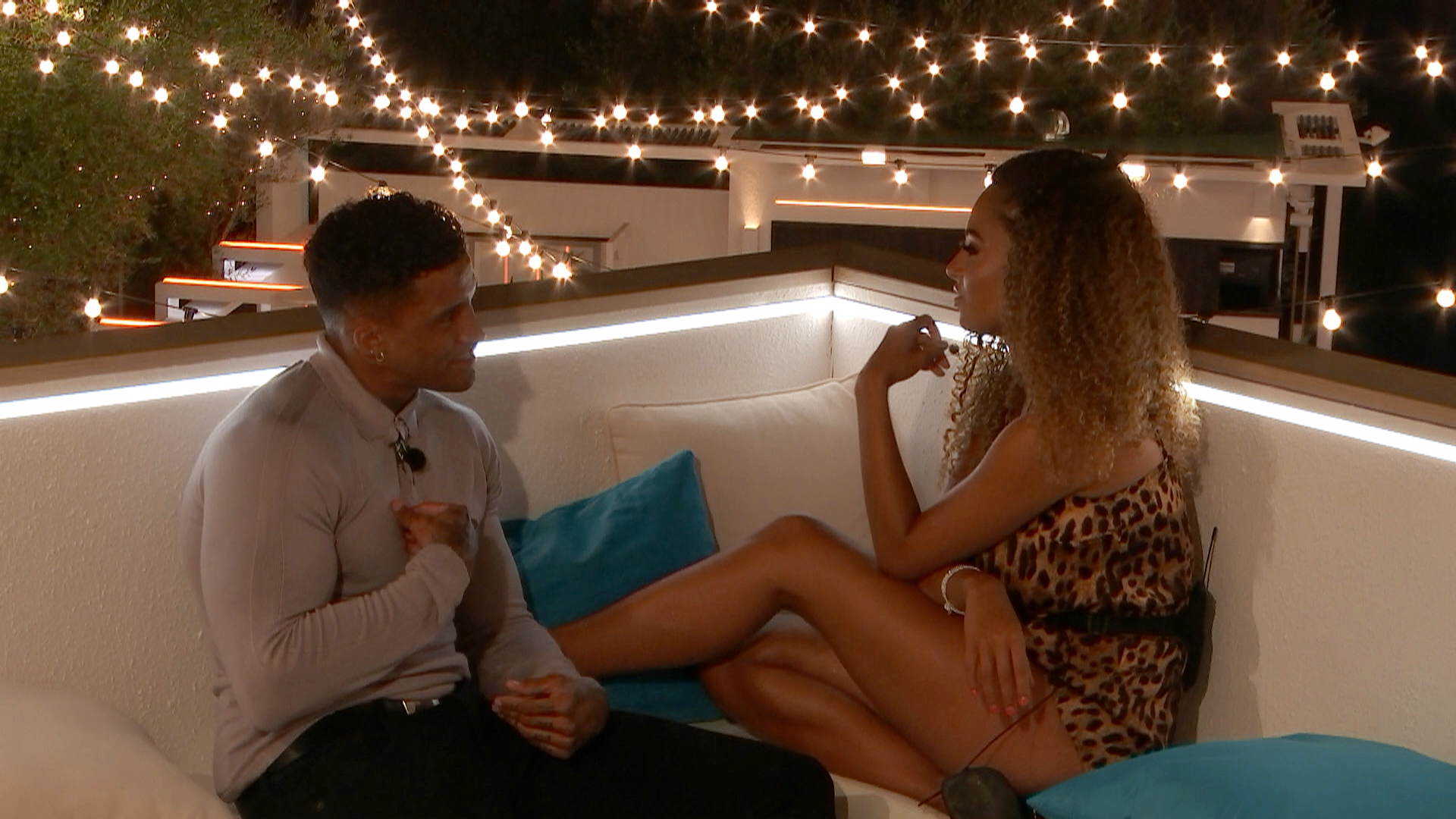 Danny Is Left Torn Between Yewande And Molly-Mae
Danny has made no secret of the fact that he is interested in Yewande. However, after arriving at the villa yesterday he has also taken a fancy to Molly-Mae, who is currently coupled up with Tommy and is also being pursued by Anton.
In the kitchen Danny speaks with Anton about Molly-Mae. He says "As the night went on I got chance to speak to everybody. Molly is really nice and I think we get on. I think she is a bit confused with how she feels about Tommy."
Anton wants to make it clear that he is also interested in Molly-Mae. Anton says "If you want to crack on then you can crack on, that's what you're here for but I wouldn't be too happy about it. I'm just getting to know her."
Anton reflects on his dilemma in the Beach Hut. He says "It's very much like 'here we go again'. I had a triangle with Tommy, Molly and myself and now with Danny boy, it looks like it's going to become a square! Can I not just get a straight line in here? That would be lovely!"
Later that morning Danny speaks with Yewande.
Danny says "I can see something with me and you. People keep saying to me 'What do you think of Yewande?' and I say 'She's stunning'. I feel like we were both on the same page straight away."
Yewande says "I just don't want to feel like I'm stealing you away from anyone because I know that Molly fancies you."
Danny says "I need to have a couple of days to figure everybody out. I don't think I've clicked with anybody as much as I have clicked with you. That's a fact and everyone can see it."
Yewande seems happy by Danny's admission. In the Beach Hut, Yewande says "I'm just getting to know Danny and I feel like he is making an effort and he actually does want to get to know me."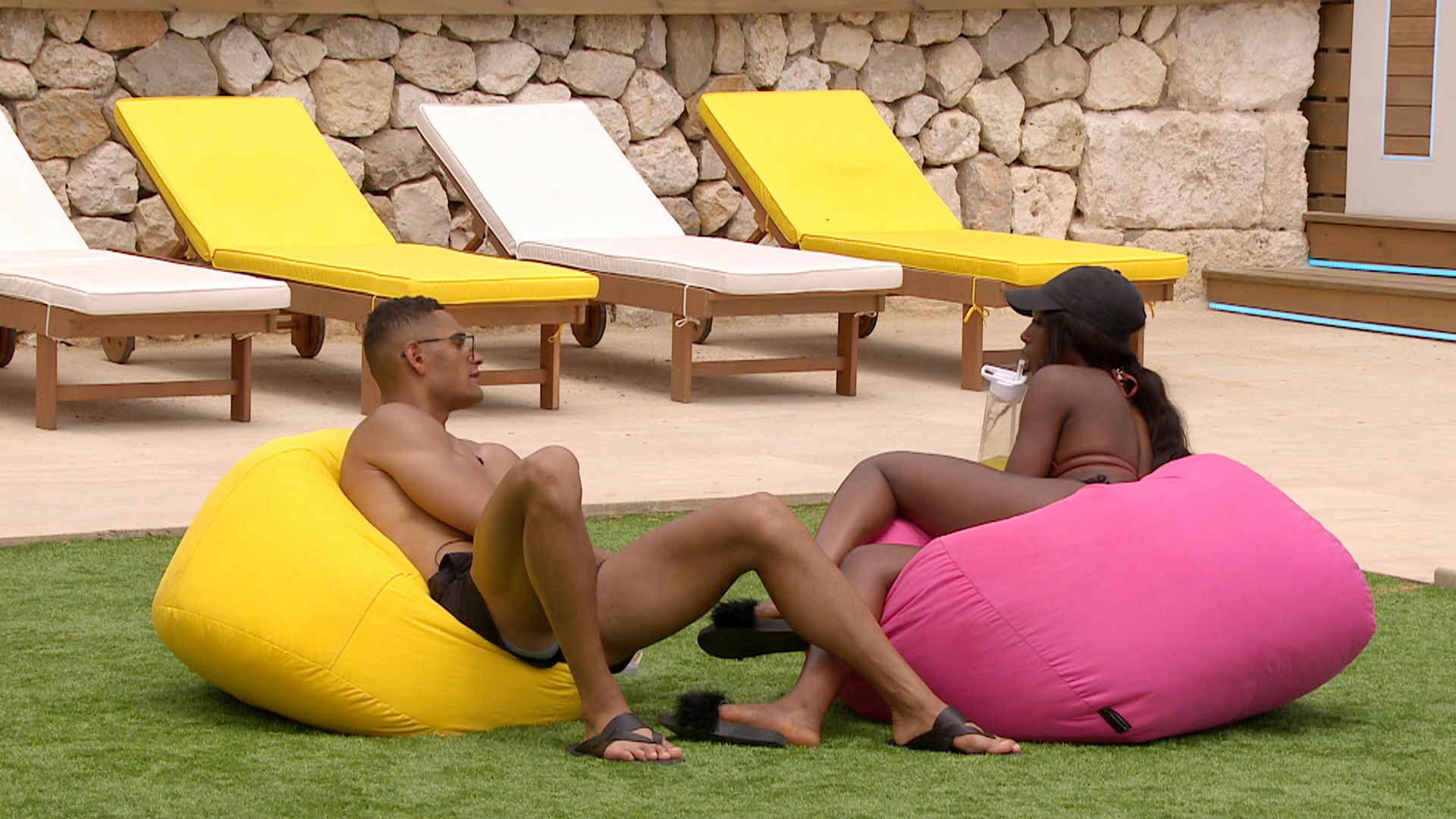 Later, Anton speaks with Molly-Mae about the situation they all currently find themselves in.
Anton says "Your triangle is about to become a square. I think he [Danny] is obviously attracted to you and he finds it easy to talk to you.
"He obviously has Yewande there but he wants to get to know you as well. You need to find who is suited to you and take it from there. It's not a bad situation. I've told you before, I wish I was in your situation!"
Molly-Mae says in the Beach Hut "I don't know where my head is at all. I'm very confused. It's lovely, I'm not saying it's a horrible situation to be in but I need to make sure I'm not upsetting anyone but also making the right decision for me."
While Yewande has made her feelings known that Danny is the only boy in the villa that she fancies, Molly-Mae appears undecided.
What does the future hold for this love square?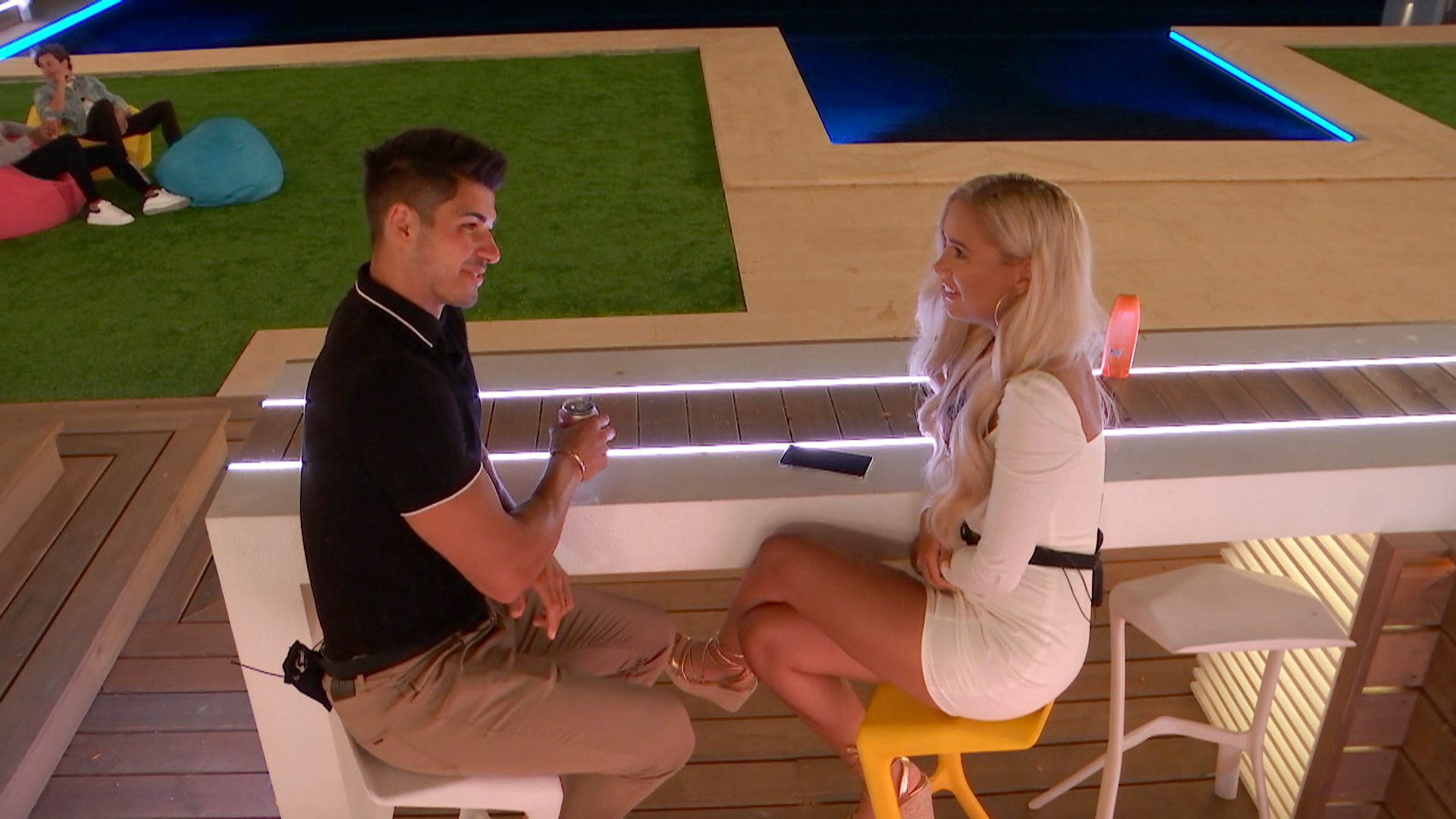 Curtis Asks Amy To Be His Half-Girlfriend
Tommy receives a text which reads "Islanders. The Hideaway is open tonight. Please choose a lucky couple to spend the night alone. #dontbeshy #alonetime."
The Islanders immediately decide that Curtis and Amy should be the couple to spend the night in the Hideaway.
Prior to heading to the Hideaway, Amy says in the Beach Hut "It's day nine and the sexy PJs are out to go to the Hideaway with Curtis. I'm just really excited. I didn't think it would happen this early."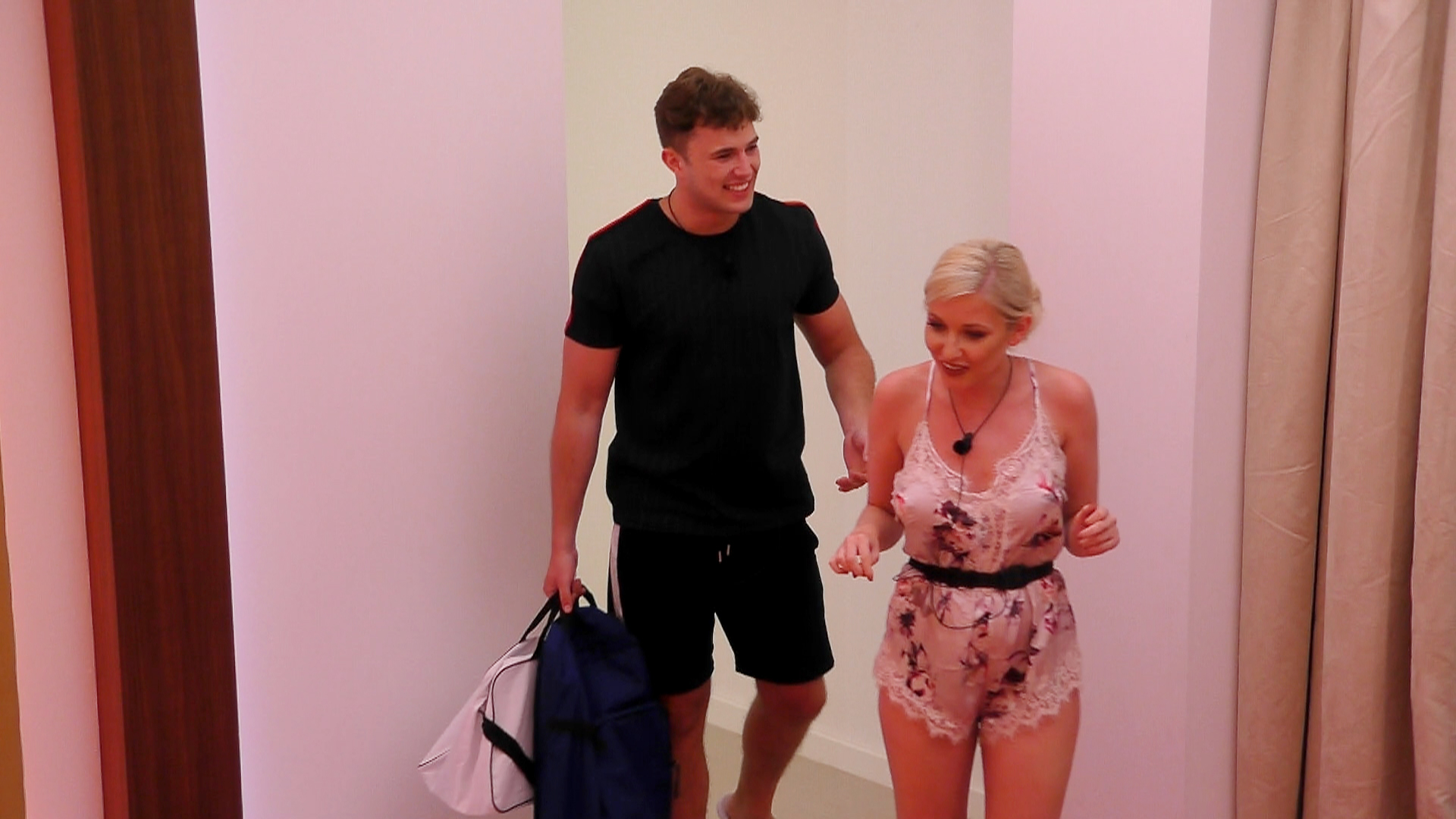 Curtis and Amy arrive in the Hideaway and get into the hot tub.
Curtis says "We're very close and very good together at the moment and I definitely don't want to see anyone else. I know that no-one is going to walk through the door and turn my head at all. I'm not asking you to be in a relationship but I just want to lock it off."
Amy replies "So, we're not going to get to know anyone else? I think it's too soon to do the whole boyfriend and girlfriend thing but we're 100% exclusive."
Curtis asks "Will you be my half-girlfriend?"
Amy laughs and says "I will be your half-girlfriend. But we will not call it half-girlfriend! We'll refer to each other as other-halves until one day we'll potentially use the 'B' and 'G' words."
Curtis says "Just so you know, I am planning on doing that."
Curtis and Amy then get into bed and have a snog before going to sleep. The next day both Amy and Curtis return to the villa and fill the other Islanders in on their new relationship status.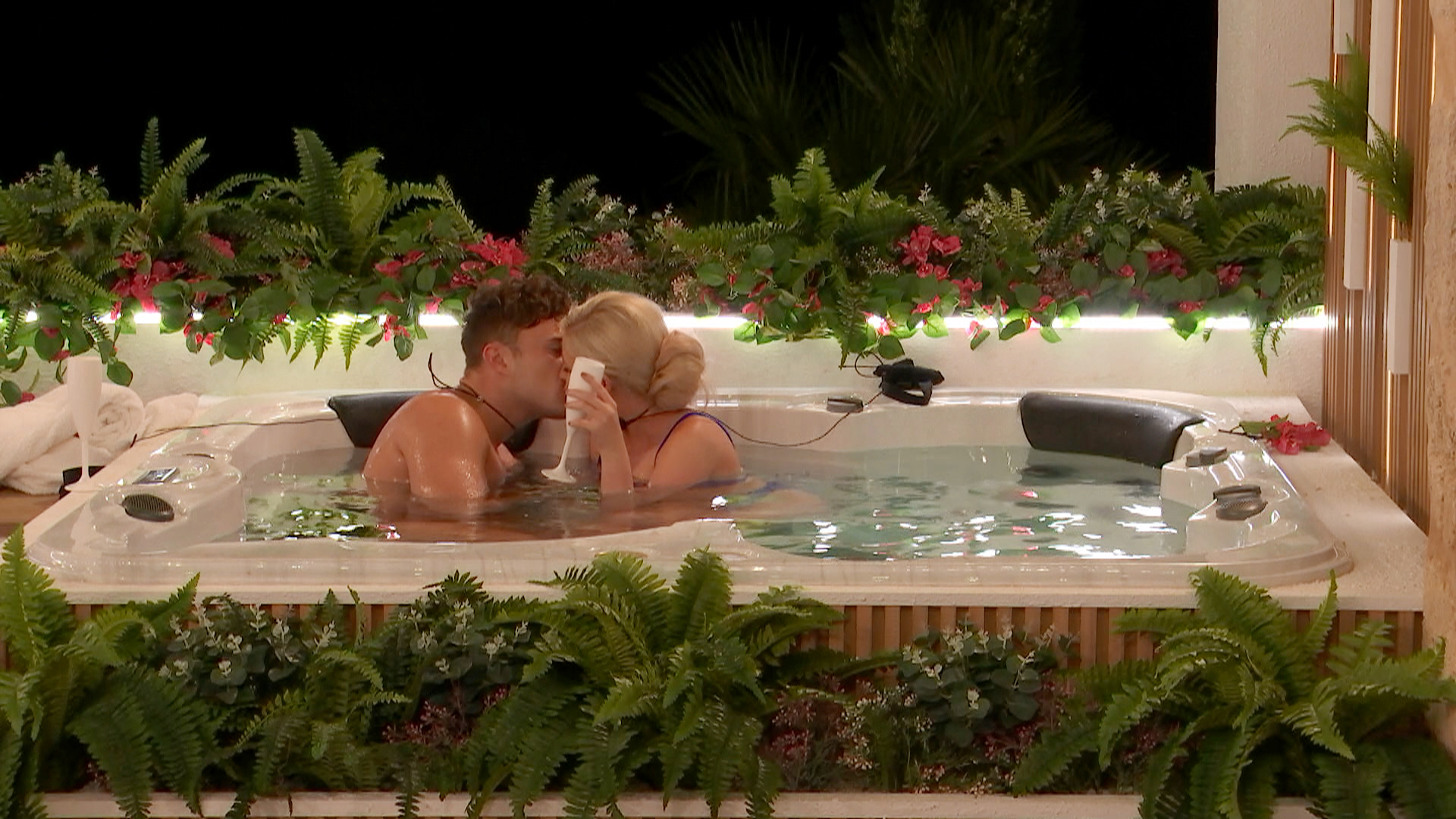 Elsewhere on tonight's episode, Danny is left torn between Yewande and Molly-Mae and Lucie and Joe go paddle boarding.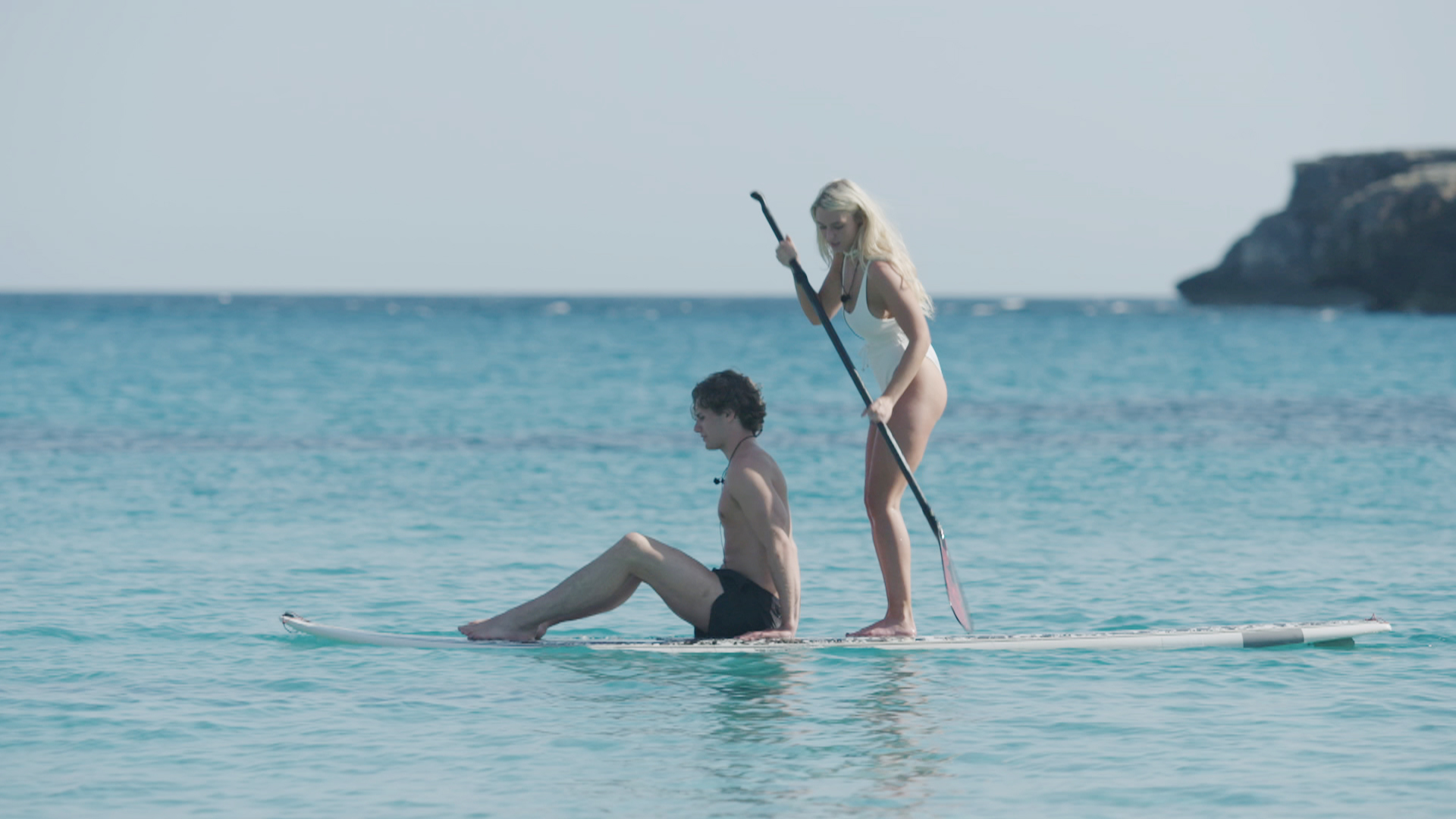 It was revealed earlier that Sherif had left the Love Island villa. Read more on that story here.
Love Island continues tonight at 9pm on Virgin Media Two.
Follow @98FM on Twitter for the latest Dublin news