Are the girls returning?
As 2022 marks the 20th anniversary of Desperate Housewives, could the show be returning this year?
Fans went wild after the official Twitter account for the ABC show seemingly dropped a hint about the show's future.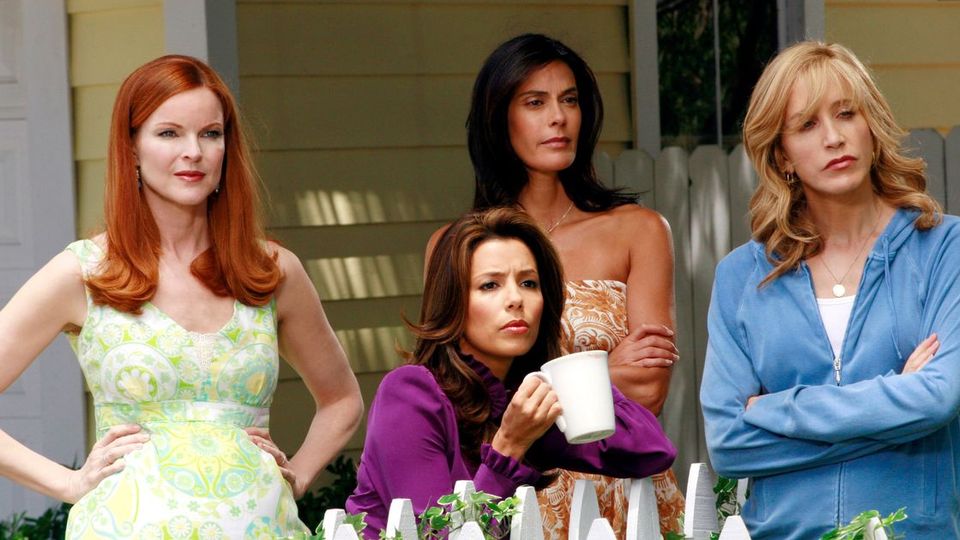 "*Desperately* waiting for 2022," the tweet reads, alongside a cast photo featuring Eva Longoria, Teri Hatcher, Marcia Cross, Felicity Huffman and Dana Delany.
*Desperately* waiting for 2022. pic.twitter.com/Io6cN99giO

— Desperate Housewives (@DesperateABC) December 31, 2021
The show's creator Marc Cherry previously spoke about reviving the hit series.
"People have approached me about rebooting Desperate Housewives, but it's kind of like my feeling toward The Golden Girls. The Golden Girls was a terrific idea, but the magic of that show was the cast," he told Entertainment Weekly in November last year.
"We had the perfect group of women. With Desperate Housewives, I lucked out with that original cast and I had something to say with that show.
"If I was to do a reboot of it, I would have to come up with a brand-new idea of what fuelled it. I know the formula, and it certainly would be great to try with more time and money."
So basically, never say never?
Desperate Housewives is available to stream with STAR on Disney+.
Follow @98FM online for all the latest news