He stole the hearts of the nation
The Late Late Toy Show star Adam King is featured in a new Dublin mural.
Adam was reunited with his favourite hospital porter John on the show last week.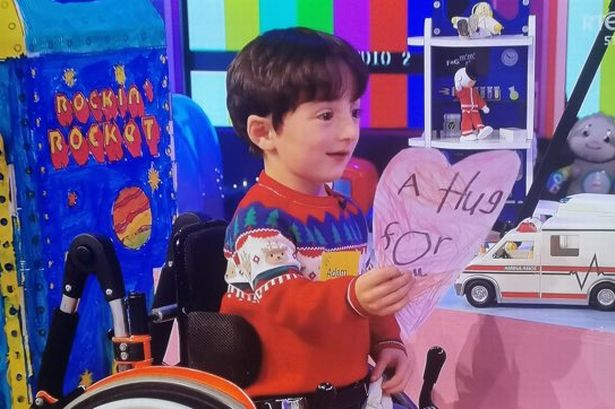 Many artists have been inspired by Adam and his 'virtual hug' artwork, including Dublin-based artist Cerys Murphy.
Murphy painted a version of Adam's heart can be seen on a wall down by Richmond Street.
 

View this post on Instagram

 
Brb, crying.
It comes after NASA responded to Adam on Twitter this week.
Adam told Late Late Toy Show host Ryan Tubridy that his dream was to work for the space agency.
Now, NASA has extended the invitation to him to join their team.
"Adam's kind heart and adventurous spirit inspires us," NASA tweeted.
"There's space for everybody at NASA, and we can't wait for him to one day join our team of dreamers. We'll be here when he's ready."
Brb, still crying.