Spain manager Luis Enrique admits it was a painful decision to have to leave his former captain Sergio Ramos out of their squad for the upcoming European Championships. 
The veteran Real Madrid defender has been omitted following a year where he's struggled with injuries and only played 15 times in LaLiga this season.
Ramos has won 180 caps for his country and Spanish football expert Graham Hunter explained on OTBAM that Enrique had reservations about his skipper's fitness and attitude in recent months.
"He'd hinted about Ramos and said that he was only going to take players who were in prime condition," LaLiga TV commentator Hunter told Eoin Sheahan and Ger Gilroy.
"Ramos has had an awful 2021. When he last went with the Spain team, he played a couple of minutes to get an extra cap and went back injured to Real Madrid and was out for the vast majority of the rest of the season.
"Luis Enrique was flayed in the media for having played him and he said yesterday 'I lose whether I pick him or don't pick him'. Last year Luis Enrique eulogised him and went into detail on his qualities as a captain.
"There was a recognition of not just football skills but also of a similarity in mentality between the then captain and his returning coach."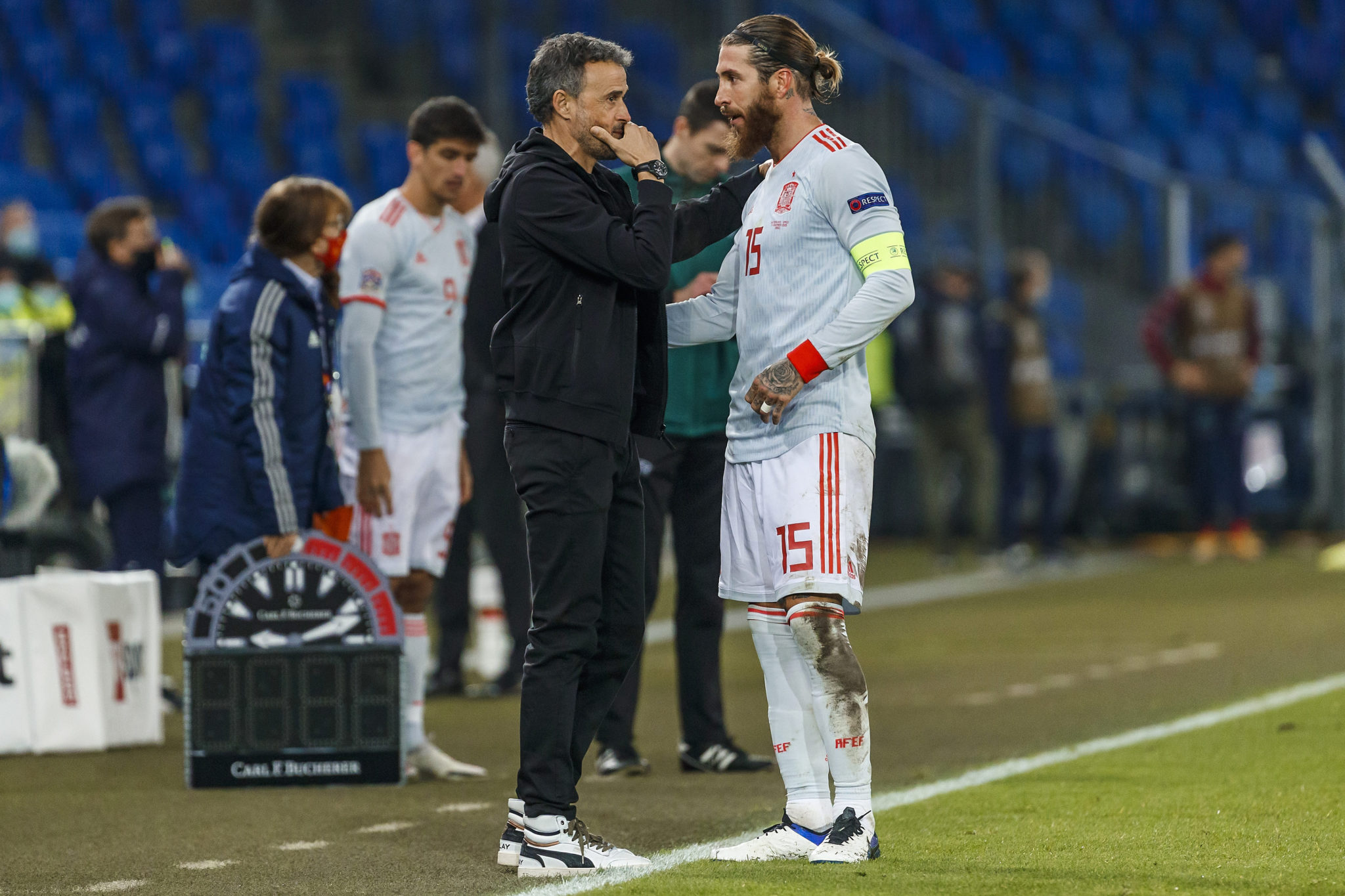 Don't step on Luis Enrique's toes
Hunter says that strong bond between coach and captain became fractured in recent times with concerns that Ramos was more focused on individual rather than team goals.
"Over the remaining months, Luis Enrique has begun to think that Sergio Ramos is just seeking caps, seeking the world record [for international caps], or to try extend his record for international wins.
"When the last squad was named and Robert Sanchez from Brighton was in, I heard Sergio Ramos was a bit free in his opinions about the quality of players who were called up.
"You can't do that with Luis Enrique. He's not brittle, but he's volatile. Don't step on his toes once, not even once. If you do then you're in trouble. So a combination of fitness problems and the fact that Sergio Ramos had stepped on his manager's toes meant that he's not been picked.
"I can understand him leaving Ramos out. Ramos is a phenomenon of a person and a footballer. Fully fit and fully concentrated, he should be there but I'd ask anyone who has seen him recently, is he either of those things? I think the answer is no."