Mayo's Sarah Rowe will decide next month whether to return to Collingwood for a third year in the women's AFL. 
Another campaign in Australia would likely rule Rowe out of playing for Mayo in 2021 with manager Peter Leahy recently indicating that he'll go forward next season without players who choose to move to Australia.
"I have to decide between the 1st and 17th of August but because of travel restrictions and all that, it's very much up in the air from both sides," the 24-year-old told Off The Ball.
"Until something is actually placed in front of me I can't really make any decision. I'm very much a person like that, until it hits me in the face I'll barely think about it, so for now I'm focusing on my club first and then focusing next on Mayo and we'll see after that."
Rowe was joined in the women's AFL last term by fellow Mayo players Aileen Gilroy and Grace and Niamh Kelly but it's unlikely they'll be able to play both sports next season.
The Westerners' boss Leahy told MidWest Radio in May that he would have to ask his players to choose either a return to Australia or playing for the county:
"For me and management to say, 'If you go to Australia, you won't be part of the panel,' it's absolutely the worst thing to have to say but we have to move forward for what's best for Mayo."
The Kilmoremoy clubwoman says she's had a conversation with Leahy since his comments and she can completely "understand" the Westmeath native's perspective.
"You don't feel great coming back into a team which has already developed and formed, especially when younger players are coming in and you don't want them to feel intimidated when we come back in.
"You have to look after all the players on the panel and whatever is best for Mayo is best for us, that's the way I look at it, and he has to do what he feels is best and I've no doubt that's what he'll do."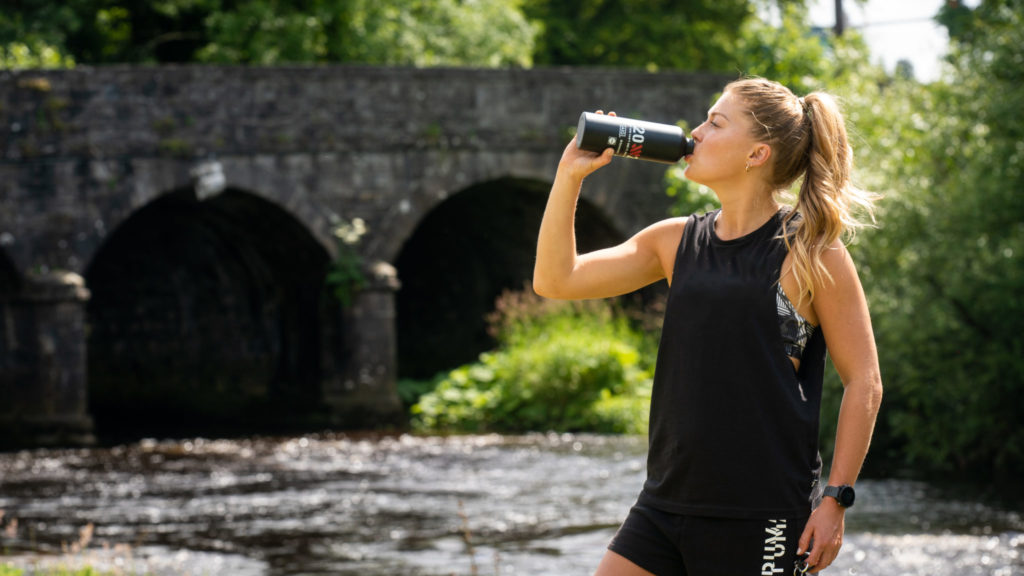 The former DCU student was voted the best Irish player in the pandemic-curtailed women's AFL season but Rowe admits she's still adapting to kicking a Sheerin rather than the round ball:
"I think I get frustrated with the way you nearly have to stay in your position, gaelic football is far more off the cuff and you can move as you see fit and use your instincts.
"You have to play more of a role in AFL, I'm a winger so I've stay on one side of the pitch nearly all the time but when I see space opening up on the other side I'm thinking, 'I want to go over there' but I can't.
"I've worked really hard physically, running wise and fitness wise, to make sure I was in the best shape possible because I knew I had so much to learn.
"I look to grow all the time and I'd say I had my coach wrecked over there asking questions every day but they see the game in a different way and I had to remember that and it was important for me to understand and to learn.
"You cover more ground but it's more stop-start than gaelic football, it's more endurance running. When you come home it's important that you understand your transition, even during lockdown I've approaching training differently to how I did last year.
"You have all the people around you that you need in order to help you excel. If you want to be faster or stronger there's someone who help you when you're ready to put the effort in.
"There's also that link up between the women's and men's coaches at the club so you've support all over the place from really educated people in the game. You've access to those resources and facilities to help you to learn the culture at Collingwood and to improve your game.
"The girls who are coming into the setup now, they can kick with both feet and they've been taught from a really young age so the standard is only going to get higher and that could make it harder for Irish players to simply slot in. Even in the last two years it's become much more competitive.
"One of the trickiest things has been getting used to the bounce of the ball and getting in under the ball and getting in really low but you learn that as you go along.
"The kicking skills are probably where gaelic footballers are strongest over there and there's always people over there to help you to work on any weaknesses you might have."
Rowe was speaking on Off The Ball as part of Lidl Ireland's new exercise programme 'Lidl Moves' which has been launched as part of the 20x20 campaign.