Gareth Bale was an unused substitute in Real Madrid's final La Liga game of the season.
Real Madrid will be busy in the transfer market this summer after a dismal season that saw them finish third in La Liga, 18 points behind champions Barcelona.
Real's campaign ended with a 2-0 home defeat to Real Betis, a game Gareth Bale watched from the dugout. After the game, Real manager Zinedine Zidane admitted that Bale " doesn't fit " into his future plans at the club.
Bale has been with the Spanish giants since 2013 and in that time has won one La Liga title, one Copa del Rey and four Champions Leagues. Bale came off the bench to score twice in the Champions League final win over Liverpool last year.
The 29-year-old was expected to be a regular in the Real side this season following Cristiano Ronaldo's move to Juventus last summer but Zidane was unable to offer assurances to the former Tottenham winger.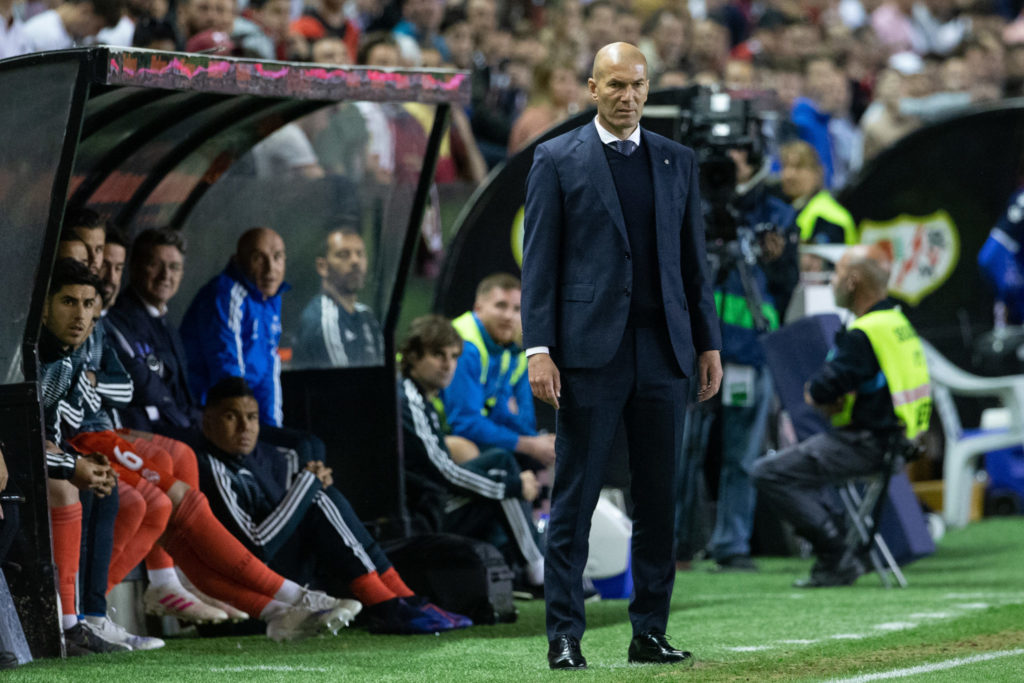 Zidane, reappointed Madrid boss in March, said after the defeat to Betis:
"I'm sorry he didn't get to play, but no one knows what will happen."
"If I think a player doesn't fit in the team, I have to do what I think works best."
"No one can change what Bale has done for the team, but as a coach I have to live in the present."
Zidane also went on to say that Bale hasn't worked hard enough in training and therefore didn't deserve a chance to play.
Bale walked off the pitch at the Bernabeu without acknowledging the home support, who have been on his back all season. His agent Jonathan Barnett has said in the past that Bale wants to see out his contract which runs until 2022.
However, it's hard to see how that's possible given the words of Zidane over the weekend. Bale went to Real six years ago to win trophies but it looks like he has played his last game for the club.
There is no doubt several Premier League clubs will be interested in the latest development but if Bale did return to England, where would he fit in.
Manchester United seems like the most obvious choice because United have shown in the past that they like a high profile signing. Ole Gunnar Solskjaer will be backed in the transfer market but perhaps United might change their approach because of a recent lack of success with big money transfers.