Dublin manager Jim Gavin is yet to commit to another year in charge of the All Ireland champions but speculation is growing that the 48-year-old is planning for an eighth season in 2020.
There was plenty of talk after the Dubs historic five-in-a-row that Gavin would walk away despite having two years left on his current deal.
Dublin chairman Seán Shanley told the Irish Independent that "he hasn't indicated that he's going."
Shanley added: "the way he's inquiring and talking about fixtures for the league and that, I'd say he is definitely staying on."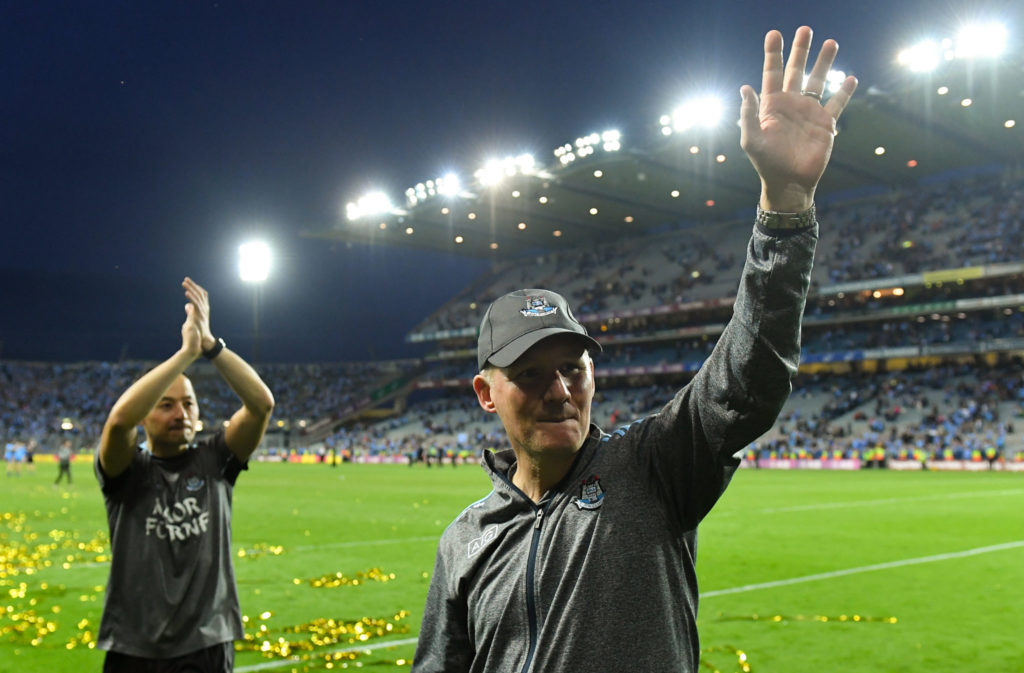 Gavin said after the All Ireland final replay win over Kerry on September 14 that he needed to take some time out before making a decision on his future.
Gavin has guided the Dubs to six All Ireland Senior titles since he was appointed in late 2012.
The only blemish in the Championship came in 2014 with an All Ireland semi-final defeat to Donegal.
Dublin have also dominated the Leinster championship with seven Provincial titles under the 1995 All Ireland winner.
Stephen Cluxton has been key to Dublin's success and he is also yet to indicate if he'll be back for another season between the posts.
The Dublin goalkeeper is expected to be named 2019 Footballer of the Year.