Trainer Jessica Harrington has been fined €3,500 and banned from entering a racecourse for two weeks due to a COVID-19 protocol breach when attending the Grand National.
The Irish Horseracing Regulatory Board (IHRB) held a virtual hearing today where they found Harrington in violation of the strict coronavirus rules in place for travelling to and from race meetings.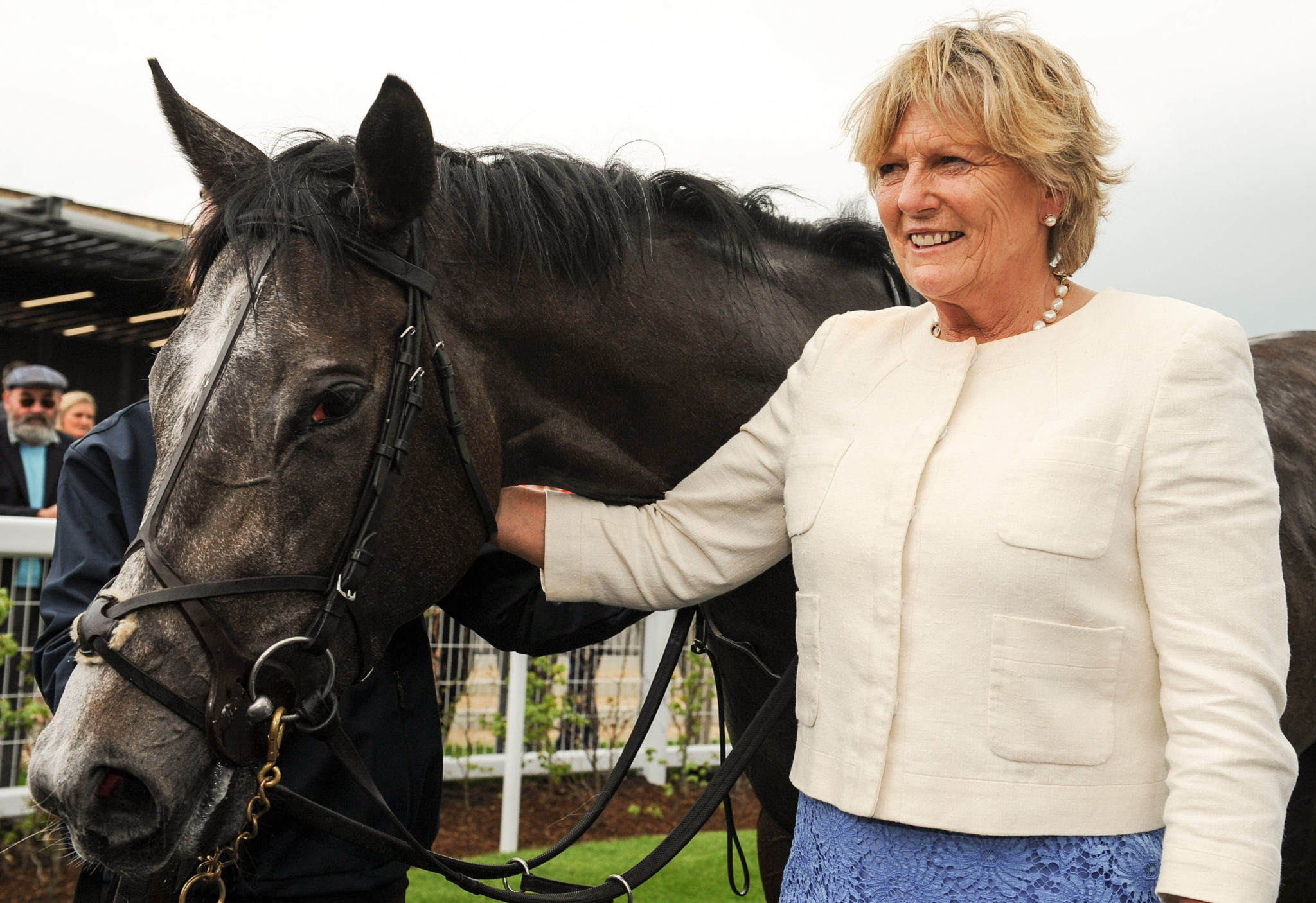 The IHRB noted that following the fixture at Aintree on 10th April 2021, the Irish Horseracing Regulatory Board became aware that Mrs. Harrington had travelled to the fixture without residing in the 'Irish bubble' as required.
Evidence was heard from Mrs. Jessica Harrington and the panel also noted correspondence between the IHRB and Mrs Harrington.
In her evidence, Mrs. Harrington confirmed that she was aware of what was required in terms of accommodation within the 'Irish bubble' in place for those travelling to Aintree but that her intention was to travel to Aintree from her home on the morning of the race and return to Ireland that evening, therefore not be required to enter the 'Irish bubble'.
She added that in the days before the fixture she decided that making the journey to Aintree in one day would be too exhausting and she changed her plans to travel on the Friday instead and use the opportunity to carry out some independent business with owners by viewing a horse.
She accepted an offer to stay at their accommodation. Mrs. Harrington said that she felt at the time that she wasn't breaking the rules as she never entered the 'Irish bubble' on the race day but now accepts that she was in breach of the protocols.
Having considered the evidence, the Referrals Committee were satisfied that Mrs. Harrington was in breach of Rule 272(i) in that she acted in a manner which was prejudicial to the proper conduct or good reputation of horseracing.
In determining the appropriate sanction, Justice Groarke said that the panel acknowledged that Mrs. Harrington recognised the work which has been carried out by Dr. Jennifer Pugh and the staff of the Irish Horseracing Regulatory Board and Horse Racing Ireland in putting the required protocols in place.
He added that a breach of these protocols could have enormous consequences for racing in Ireland and that Mrs. Harrington accepts that she has been in breach of the rules and therefore the committee imposed a €3,500 fine and prohibited Mrs. Harrington from attending a racecourse for a period of two weeks, commencing on the 24th May 2021.