Republic of Ireland international David McGoldrick is confident he will end his goal drought soon.
The Sheffield United forward is yet to score in the Premier League this season despite 35 attempts on goal in his 18 appearances.
McGoldrick scored 15 goals for the Blades in the Championship last season and was named club player of the season.
Speaking to Sky Sports ahead of Friday's game against West Ham, the 32-year-old spoke about his love for the Sheffield United fans.
"I've never seen fans stick by a player that much like they are with me, the respect I've got for them is mutual."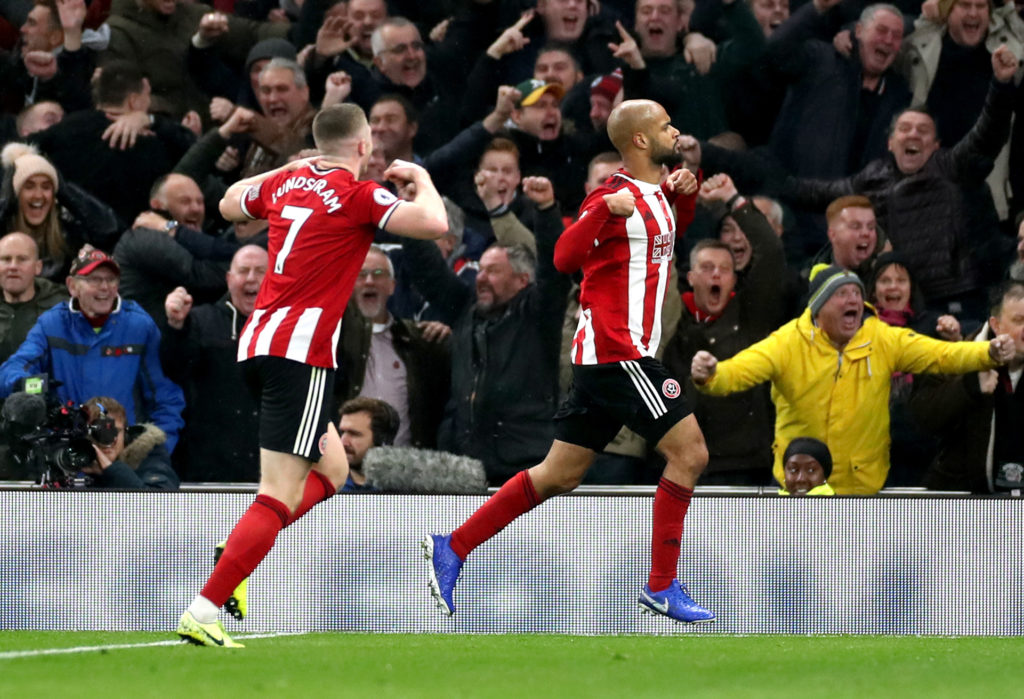 McGoldrick (above) thought he had scored away to Tottenham in November but VAR ruled his effort out for the most marginal offside against John Lundstram.
"Would have been my first goal in the Premier League, I knew I wasn't offside, a year ago that would have been a goal, at Tottenham Stadium, it would have been some story but it got taken away and I'm sure I'll get my first goal soon".
McGoldrick will get another chance to end the run against West Ham on Friday at Bramall Lane.
"(I've) been a striker for all my career and I've gone through spells not scoring and you get moans, you get boos, you get called all sorts but I'm getting chances and I'm not taking them and I'm getting my name sung straight after.
"It lifts you straight away, it makes me work harder, on the ball, off the ball, for the team, for the fans, for the manager and the staff."
The Blades number 17 believes it's only a matter of time before he's celebrating a first Premier League goal.
"I've not played in the Premier League before. If I wasn't getting any shots and I wasn't scoring, then yeah I would be worried but I'm getting the chances and I know it's like they say with London buses, once one comes, they all come at once".
Sheffield United manager Chris Wilder has been impressed by McGoldrick since the day he walked into the club.
Wilder told Sky Sports: "I just the thought the humility of the fella, there's been plenty of times where we've asked people to come in and they go well what is it, for three or four days, where's my contract, how much am I on?
"None of that came out when we first met Didsy (David McGoldrick's nickname), he wanted to come in.
"I said listen, three or four days, come in, we know what you're about, we need to check you out on certain things, is it a good fit for us, are we a good fit for you.
Wilder was in no doubt that he wanted to keep McGoldrick at the club.
"It certainly was straight away (a good fit) and we were quickly delighted to tie him down and he's been outstanding, a player of undoubtful quality, who makes us tick, work ethic (is) fantastic."