"Brian Cody figured it out a lot quicker than I did," joked Cork under-20 manager Keith Ricken when asked about his approach to coaching the next generation of footballers from the Rebel County.
His team's abilities will be fully tested in the Eirgrid All-Ireland final clash with Dublin this Saturday in Portlaoise (4.00 pm).
Like the legendary Kilkenny senior hurling manager, Ricken prefers to empower his players to make decisions on the field of play.
"When a fella crosses the line, the amount of decisions that he has to make in any one game is phenomenal," Ricken told Off The Ball's Stephen Doyle.
"So, therefore the amount of decisions that I have to make in any one game is very minimal. Do I take off this fella? Do I move this fella? Do I leave him on?
"These are the few decisions that [the coaching staff] have to make.
"When a guy crosses the field, he's in decision mode for sixty-odd minutes, at top pace, out of breath, under pressure so therefore it makes much more sense to empower them to make decisions and go with their decisions in terms of coaching."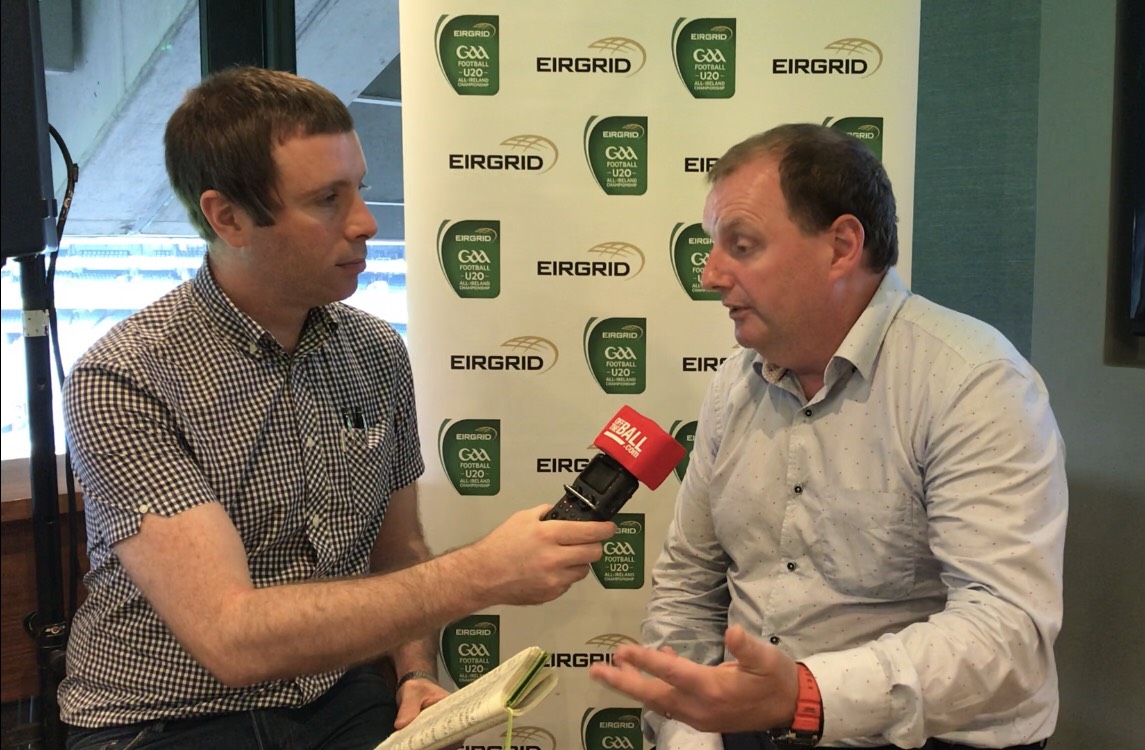 Cork played superbly in the semi-final to come back from seven points down as they defeated Tyrone 2-17 to 1-18 last Sunday.
Tyrone have some excellent players in their forward line but none that have amassed a tally like 9-30 that Dublin forward Ciaran Archer has in his last four matches.
When the topic of trying to keep Archer quiet is brought up, Ricken is very quick to highlight the fact that the Dublin forward is only kicking those scores because there is such a good team around him.
"I have yet to see Ciaran Archer take the kick-out, catch it and kick it into himself and the get [the score] so he's obviously a part of a very, very, very good process and that good process is a good team, well managed, well disciplined, well organised.
"Ciaran makes good runs, he gives great ball but he's part of a process.
"If you take your eye off and just concentrate on Ciaran Archer, we're in huge trouble. In the same way that if Dublin concentrate on one or two of our players only, they're in trouble."
Ricken has a full deck to choose from for the final. Midfielder Daniel O'Connell came off in the semi-final win against Tyrone with a knock to the head.
The Cork boss revealed that it was just a precautionary measure and that there was no concussion.
You can watch the full interview with Cork manager Keith Ricken here.