Two Dublin mothers accused of refusing to go into hotel quarantine have appeared in court charged with breaking the Health Act.
30-year-old Kirstie McGrath of St. Anthony's Road, and 25-year-old Niamh Mulreany of Scarlet Row, Essex St West, were arrested yesterday.
That was after arriving back from Dubai following breast enhancement surgery.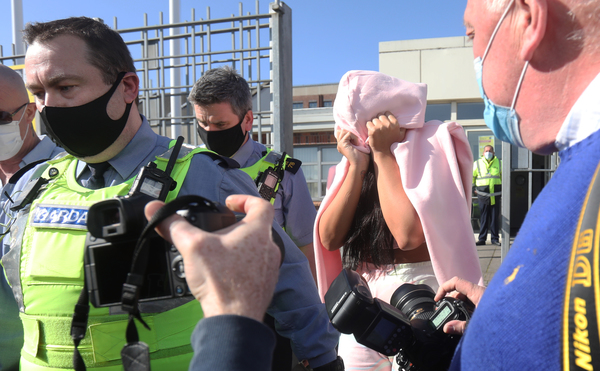 Gardaí Objected To Bail
Ms McGrath and Ms Mulreany appeared separately at Tallaght District Court this afternoon charged with breaching the Health Act.
The court heard that both women arrived into the country yesterday.
That was following a trip to Dubai for the purpose of breast enlargement surgery.
Gardaí objected to a request for bail.
Inspector Luke Lacey stated that both women were given several opportunities to comply with the law upon arrival, but refused to do so.
Defence solicitor Michael French argued the requirement was an erosion of their constitutional rights.
He added both women would have had difficulty finding childcare for their children during their quarantine stay.
Judge Miriam Walsh remanded both women in custody with consent to bail, which was set at €2,800.
A number of conditions were attached to the bail
Including the requirement that both women spend 14 days in a quarantine hotel.
The case was adjourned until April 9th.
Additional reporting by Adrian Harmon.