Alcohol-based hand sanitiser could catch fire if it's left in a hot car.
Council workers in Co Limerick were given the warning in a safety leaflet earlier this week.
Pictures of that document are now appearing on social media.
It shows damage to a car door when a bottle of hand sanitiser was left there while parked in the sun.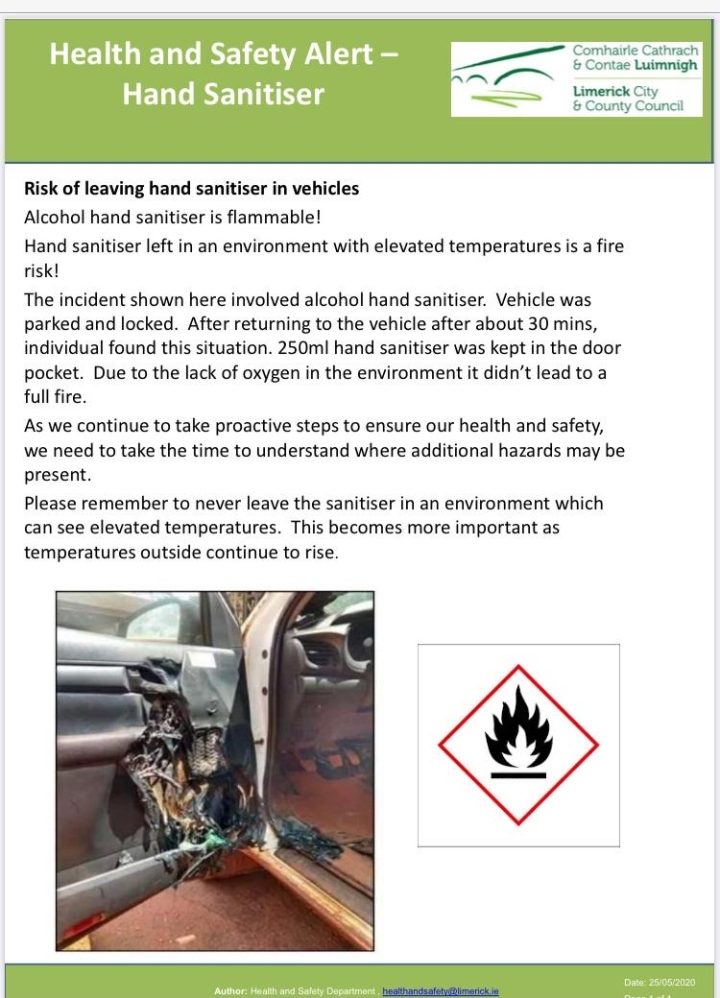 Hand Sanitiser Fire Warning Is Genuine
A spokesman for Limerick City and County Council's confirmed it's genuine.
The Council also says it's asking staff not to leave them behind.
Follow @98FM on Twitter for the latest Dublin news