Aer Lingus has unveiled new-look planes as part of a re-brand.
The famous shamrock logo has also been tilted with heart-shaped leaves.
The carrier says this is "to symbolise dynamism and speed" - as well as warmth.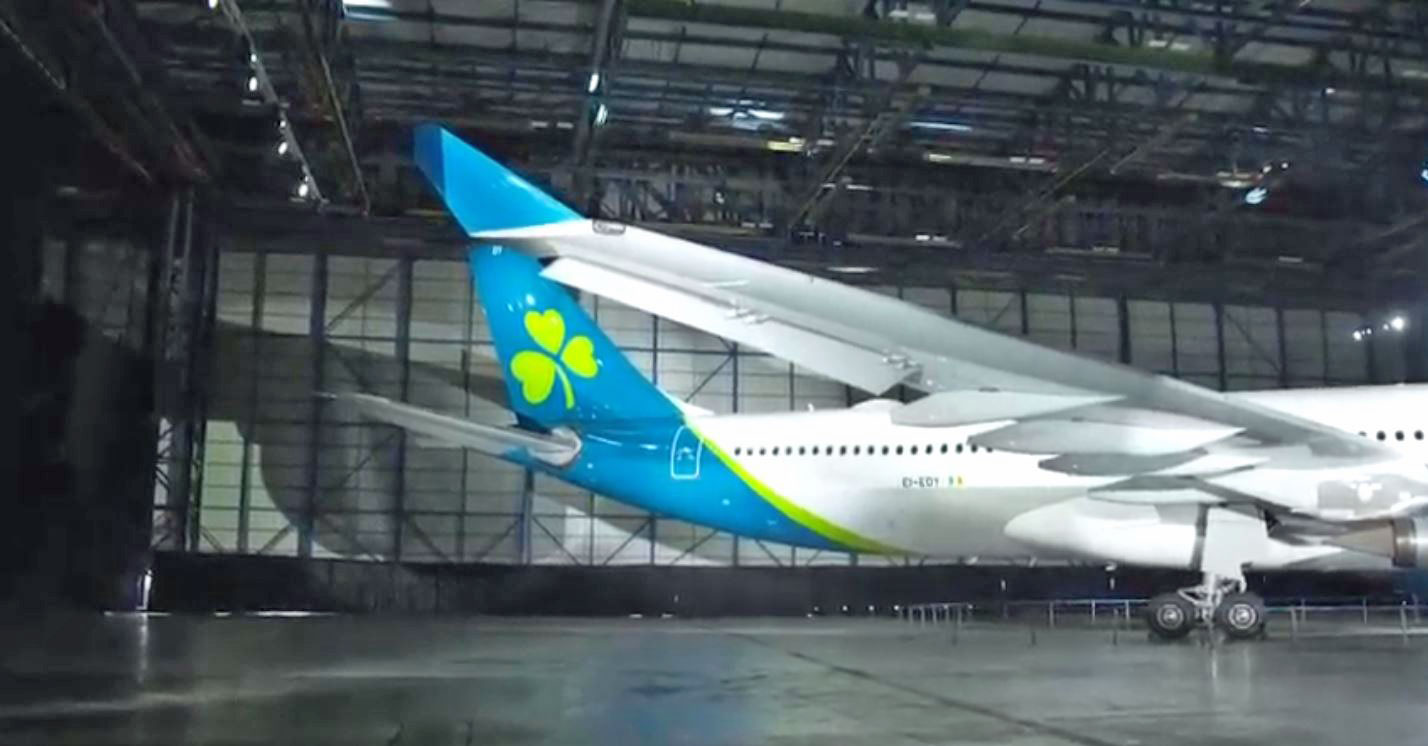 The body of the aircraft will be white with a teal-coloured tail and engines, and a teal undercarriage.
The company says this means its planes will be 'instantly recognisable' to those on the ground.
The brand refresh is being rolled out today, with a new website and app design.
The changeover is set to be completed by 2021.
Chief operating officer Mike Rutter said: "We conducted extensive guest research across Ireland, Europe and North America to inform every key stage of the process to ensure that the brand revealed today is reflective of our value carrier positioning.
"This research confirmed the importance of our shamrock - the Irish emblem has been at the heart of the Aer Lingus brand for more than 80 years, and we made the shamrock 'hearts' more pronounced to reflect our hospitality and service."
It's the first re-brand since it was bought by International Airlines Group (IAG) in 2015.