Zara Pet Collection
Zara has launched a collection of clothes and accessories for dogs!
The brand new line dropped this morning and includes everything from rain jackets and leads to beds and blankets.
If you thought Zara's human photos were awkward, wait until you get a load of these...
For larger dogs there seems to be two jacket options.
A quilted number in black and khaki (€29.95) and a more traditional yellow raincoat complete with a hood (19.95).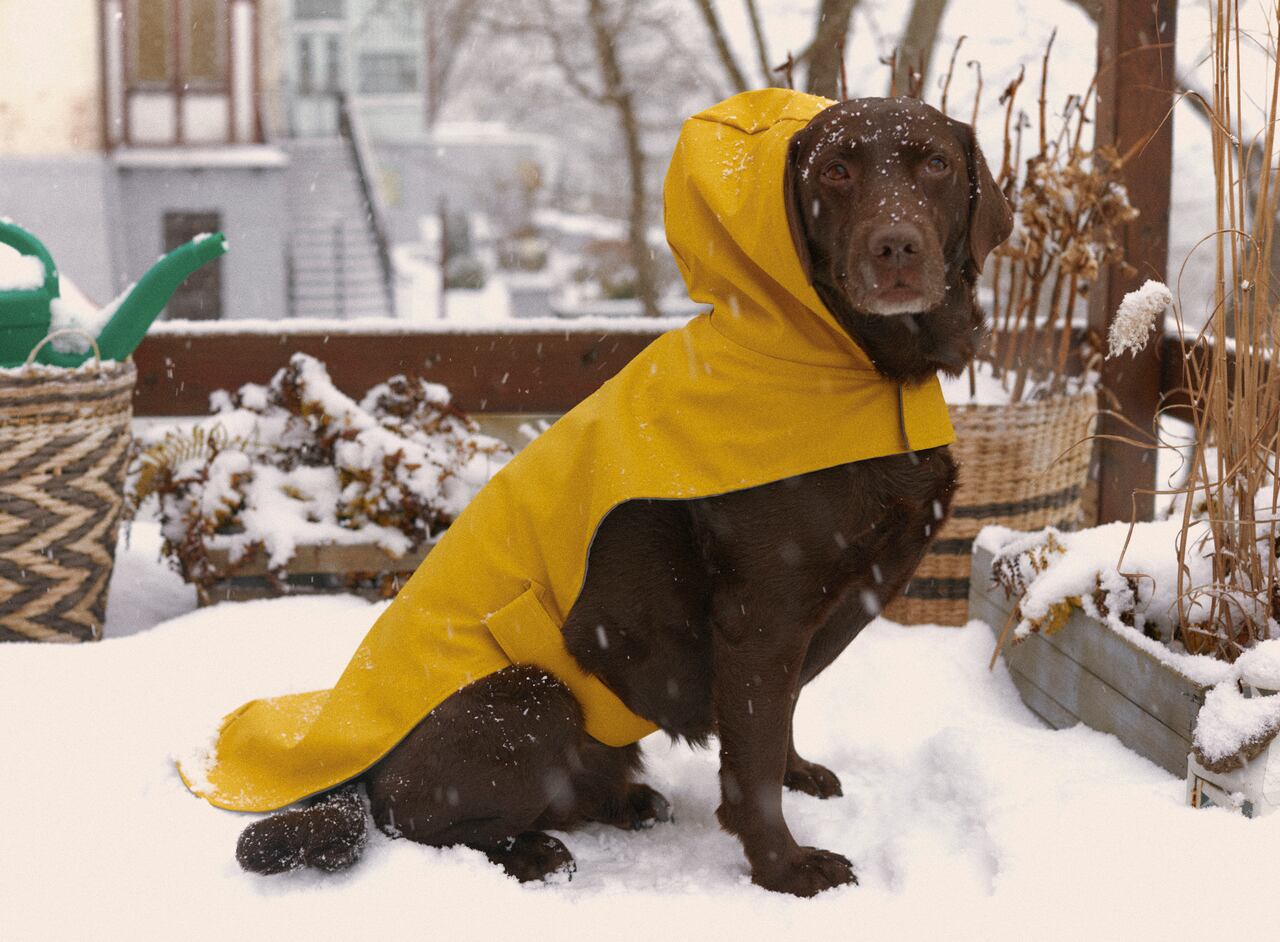 There's also a soft-touch blanket with a frayed trim (€15.95) and a leather collar and lead set (€19.95).
The collection offers four pet beds - the large blue option costs €45.95 and the smaller green bed is €39.95.
Then there's the roll up bed (€29.95) and a gingham check bed (€29.95).
The coats are available for smaller dogs too and are modelled by Minky, the sausage dog.
Clothes available for Minky-sized animals also include a hoodie and a sweatshirt, both €15.95.
Check out the full collection and dog photoshoot here!