Tom Clancy's Ghost Recon Breakpoint continues where Tom Clancy's Ghost Recon Wildlands left off, although in the process somehow manages to make it less fun.
You play as Nomad, the leader of the Ghosts. When a US cargo ship is attacked off the coast of a Pacific island called Auroa, it's your job to figure out what happened.
Of course, things don't go to plan and you're taken down by drones, left to try to survive and find the scattered remains of your fireteam. The island is the base of operations for a tech company called Skell Technology, with private military contractor named Sentinel cutting the island off from the outside world.
The island itself looks absolutely gorgeous, with a diverse range of biomes from deep snow-covered mountains to wet, humid swamps, and almost everything in between. I played the game on an Xbox One X and didn't notice any FPS drops or pop-in, even when a lot of action was taking place on screen.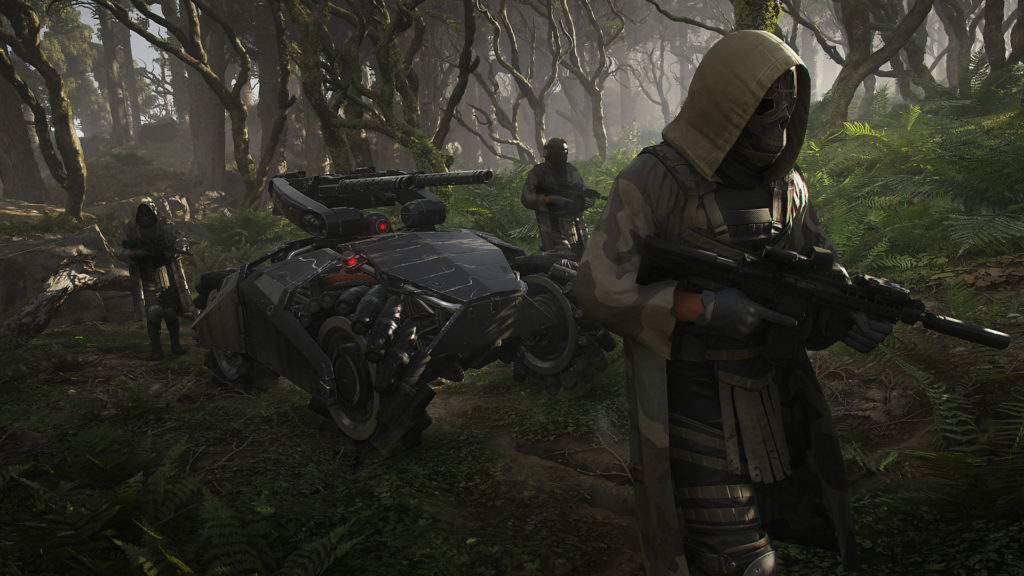 Explosions in particular look amazing, which is important if you're like me and the stealthy approach fails every time and turns into a massive gunfight. Textures can become a bit muddy up close, but it's rare, for the most part the game looks great.
It also sounds brilliant, with guns sounding as weighty and dangerous as you want them to, and the sound of you hitting enemies, or rockets exploding around you all hits satisfyingly.
Unfortunately, dialogue is where sound falters, with enemies' voices being unnaturally loud and travelling through floors and walls.
You could be in the basement of a building but the guard two floors above you sounds like he's right on top of your head, which might not sound like too much of a big deal, but if you're attempting to sneak around, it's quite jarring to not know where the enemies are because they sound right beside you at all times.
The enemies aren't just too loud, they're also incredibly dumb, and everywhere. Enemies will run straight towards you, have laser-accuracy, and if you speed past them in one of their own jeeps, will somehow have a sixth sense that you're a "baddie" and immediately attack you – how can they tell who's who at that speed, when everyone is dressed as a soldier?!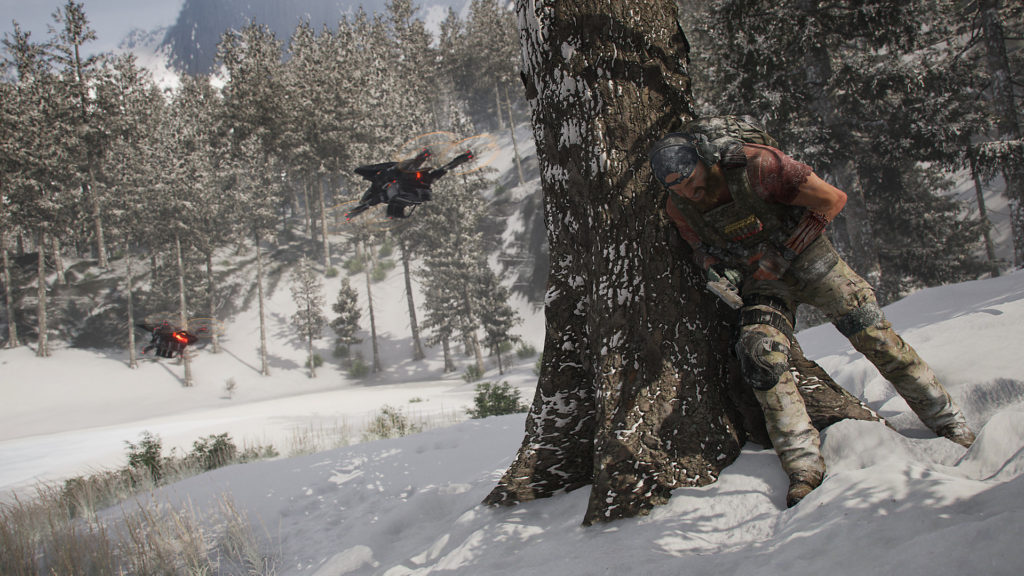 When I said the enemies were everywhere I wasn't exaggerating. It feels like you can't go 20 metres without running into two enemies fixing their broken-down dirt bikes in the middle of nowhere (seriously Sentinal, buy new bikes).
Either that or an all-seeing Eye of Sauron UAV Drone flies above and spots you instantly, causing a dozen enemies to literally spawn right beside you.
This makes the world feel fake and uninhabited – where are the civilians? The towns? Villages? Most of the map is just endless swarms of faceless mercenaries.
For a game that's designed for co-op, it's surprisingly difficult to actually play with other players.
There was no way to open my squad to public matchmaking for good, the only option I had was to select matchmaking, hope someone joined, and if not, the squad immediately returns to 'friends only'.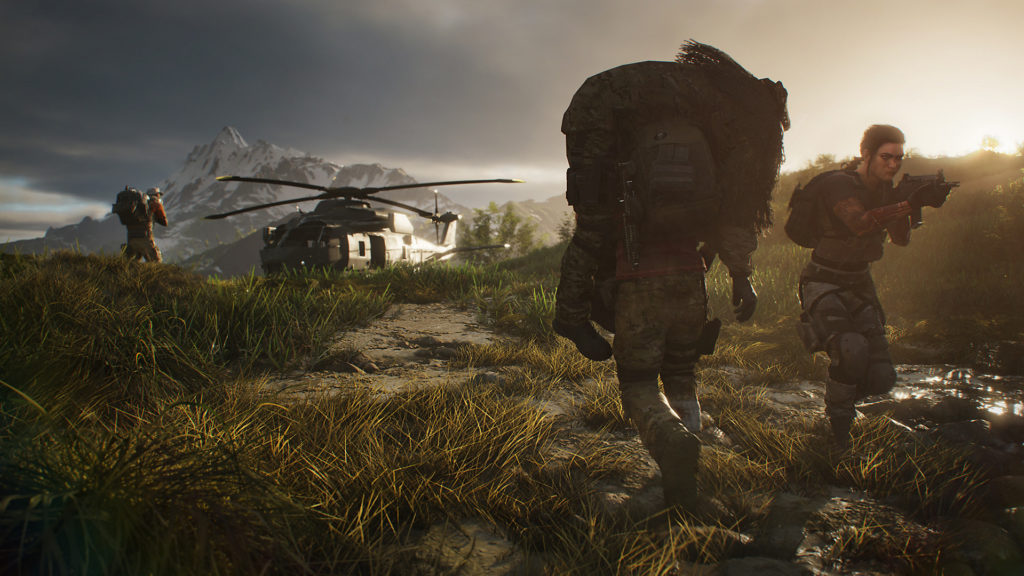 You can of course join someone else's game, but that involves a long loading screen and the hope that they're a similar level to you and/or ready to play the same missions as you. Whether someone joins you or you join them, it feels like the game never matchmakes long enough to fill up a squad.
In all of my playtime, I managed to play with a full squad only once, two others a handful of times, but mostly it was just with one other player.
According to Ubisoft, Breakpoint was designed to be played co-operatively with other players and for the longevity of the game, it needs to become much easier to find a squad, and quickly.
Ghost Recon Wildlands was a rough, sometimes silly action game with a decent story, and one that became immediately better once you played with other players. It had a kind of Just Cause vibe to it, but unintentionally, which made it funnier.
Sadly, Ghost Recon Breakpoint seems to have not really learned what made Wildlands so much fun despite its rough edges, and instead have made a more serious, less interesting version of it. I enjoyed my time with Breakpoint overall – the gunplay, visuals, sound, and sense of scale are all satisfying and kept me coming back for a while.
But the disastrous AI, a world which feels barren and uninhabited, and a very unintuitive matchmaking system for a co-op game all combine to make Breakpoint very hard to recommend, even to fans of Wildlands.
Follow @98FM on Twitter for the latest Dublin news