Welcome back to Hope County
When I started to play Far Cry: New Dawn, I could already see my review written out in my head: "it's Far Cry 5.5, not much else to say."
But after putting more time and jumping into everything the world has to offer, I'm pleasantly surprised.
Major Far Cry 5 spoilers incoming.
The ending of Far Cry 5 was a controversial one, with the world being destroyed by nuclear war. Part of me thought it was cheap, but also good that it wasn't the standard 'good guy saves the day' ending.
New Dawn is set 17 years after Far Cry 5, and has a Fallout mixed with Mad Max vibe. Buildings are ruined and destroyed, grass and trees have taken back land, and animals are slightly mutated and much braver than before.
The overall style is vibrant, colourful, and borrows generously from RAGE and the aforementioned Mad Max, with a touch of Borderlands. The enemies are usually tattooed, wearing gas masks etc, and generally wilder than enemies in Far Cry 5.
It can feel like the game leans into this style a bit too heavy, and if you're not a fan of it, be warned as it doesn't really let up throughout all aspects of the game world and story.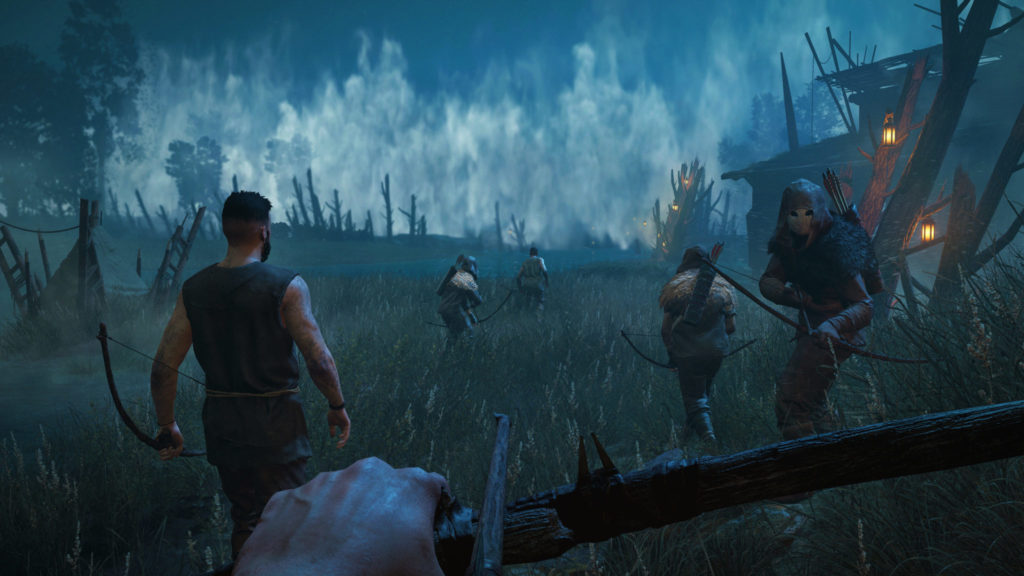 I am the Captain now
You play as "The Captain", part of a group of survivors who travel the USA by rail, helping out communities. You're given a decent amount of customisation control, being able to choose your race and gender and then once you get into the game, your outfit and accessories.
In Hope County are a group called the Highwaymen, led by twin sisters Lou and Mickey. It's this group who ambush your train and force you to stay in Hope County, joining a settlement of peaceful survivors called Prosperity.
The main plot is fairly straight forward as far as Far Cry games go, you've got to fight off the Highwaymen, recruit allies to help, and recapture strongholds around the map. As it's the same setting as Far Cry 5, the map is mainly the same as before, but with some new areas available and older ones off limits due to nuclear fallout (a convenient way to block off areas).
Characters who were in Far Cry 5 will also make a return appearance here, including your old playable character, the Deputy, who's now known as the Judge.
It's quite nice to explore Hope County and recognise locations I visited before the nukes dropped, and to meet characters from then, and thankfully New Dawn leans into these call-backs enough without overdoing it.
The main crux of gameplay is your standard Ubisoft open world game, with the usual Far Cry twists. You'll liberate strongholds from enemies (hopefully without setting off the alarm), find hidden prepper stashes for bonus loot, hunt animals, craft ammo, and upgrade your guns and skills.
My biggest problem is probably that there's too much stuff going on the world.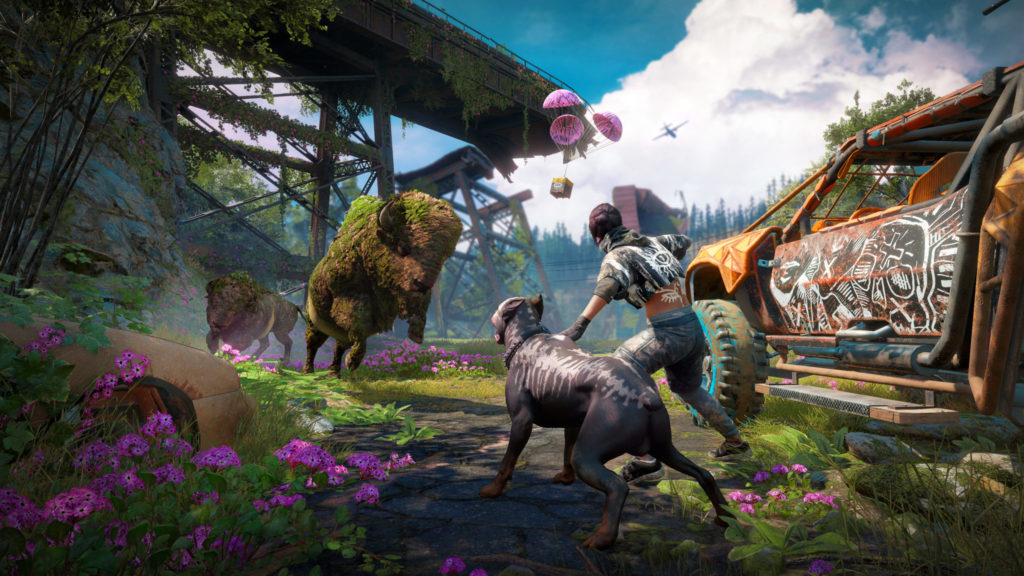 Less is more
It's impossible to drive from one outpost to another without passing enemy vehicles who somehow know who you are and immediately open fire on you, or pass civilians who like to run out in front of your car for some reason.
Walking around is even worse, with hostile animals ready to attack you seemingly every few feet.
The world never gets a chance to breathe, it feels like a non-stop assault on the senses. The reason games like Breath of the Wild or Red Dead Redemption 2 gain so much praise for their open worlds is that while they do have a lot of content in them, they also have a lot of empty space for you to simply explore.
They don't beat you over the head every 30 seconds with enemies, animals, missions, or items to collect, and New Dawn could really do with easing up on the intensity.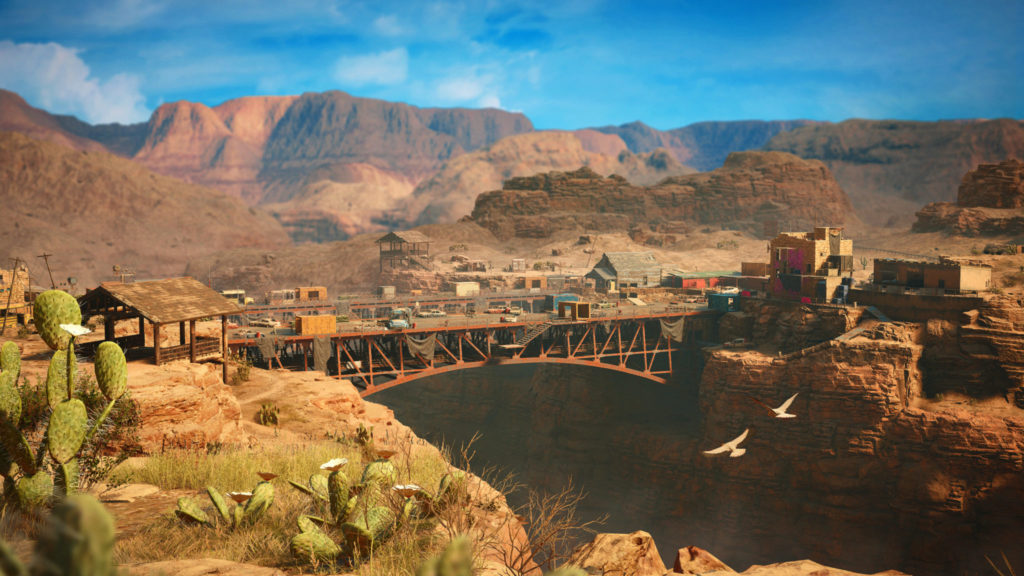 Same same, but different
Coming only a year after Far Cry 5, I'll admit that I didn't have high hopes for Far Cry: New Dawn. Far Cry Primal, the last spin-off in the series was dull and underwhelming, and felt like a quick cash grab. Using the same world and characters as the previous game could have been lazy and disastrous for New Dawn, but it manages to use them really well.
It rarely feels ham-fisted or lazy, and instead feels almost nostalgic when you bump into an old pal from before 'The Collapse', or stumble across an iconic place before it was blown to bits.
New Dawn is more Far Cry, if you're a fan of the series and enjoyed Far Cry 5, it's worth checking out. Anyone burnt out on the formula may want to wait for the next mainline experience, or at least for New Dawn to go on sale.
I for one can't wait to jump back in to what's left of Hope County.
A digital copy of Far Cry: New Dawn was provided by Ubisoft for review, and reviewed on an Xbox One X.