Personalised Quality Street
Are you more of a Green Triangle or a Strawberry Delight?
Well now it doesn't matter because Quality Street has launched a pick 'n' mix service.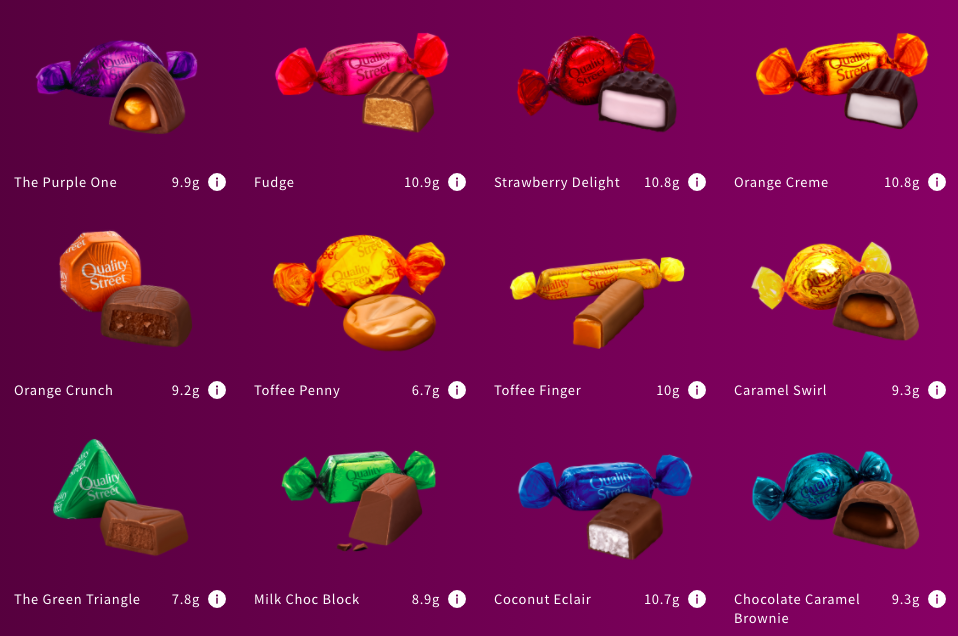 Chocolate lovers can now log on to a brand new website and choose exactly what sweets appear in their tin.
And that's not all - you can also personalise your tin with a name!
Ellie Dent, from Quality Street said: "Quality Street is the number one seasonal brand, and we're incredibly proud of that, but it's also the perfect gift at any time. That's why we are making it easier than ever to create and personalise your Quality Street experience."
"For instance, does your family vie for the Green Triangles and Caramel Swirls while Toffee Fingers are left in the tin? Now you can avoid debate this year and create a mix that everyone will love."
What's more, the Quality Street website is live all year round.
A 1kg personalised tin costs €20 (including delivery) and you can grab yours here.