Omniplex Cinemas To Separate Audience Members:
Omniplex Cinemas have made a statement outlining their plans for mitigating the spread of COVID-19.
This was done on completion of a risk assessment.
The Cinema chain's strategy is to leave every second seat vacant. This means that Omniplex are reducing their seating capacity by half.
This measure is to allow 1m distance between each viewer.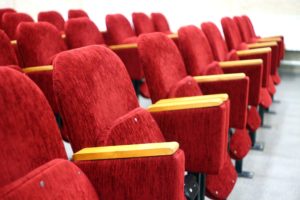 Omniplex have taken extra measures to combat the Coronavirus.
The company has introduced a hand-sanitiser dispenser in each theater and self scanning of tickets.
This process has been termed 'In-Cinema Seat Separation' and is to endorse social distancing among cinema goers.
Follow @98FM on Twitter for the latest Dublin news