Prepare yourself for a new food phenomenon, coming to Dublin very soon.
The meatless 'bleeding' burger is the first of its kind, and soon will feature on the menu in the Thunder Road Cafe, Dublin.
It has taken UK scientists, chefs and farmers over three years to create this "felxitarian" feast. Moving Mountains, the company behind this plant based invention says, that the burger sizzles, smells, tastes and bleeds like meat but is completely plant-based.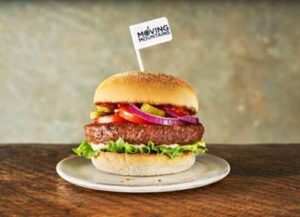 If this sounds like something you'd be interested in, it will be available to try from Friday 8th February at the Thunder Road Cafe, Fleet Street, Temple Bar.
If you're a foodie and want to find out more about food in Dublin, check out this Boy-zone inspired menu, that one Dublin restaurant has launched.