Expect 'Heavy Thundery Downpours'
After a Bank Holiday weekend of glorious weather, Dublin is set for 'some heavy thundery downpour'.
According to Met Eireann, this morning will see "Cloud quickly build again as showers develop more widely"
That will then continue into the afternoon, as we are to experience "some heavy thundery downpours".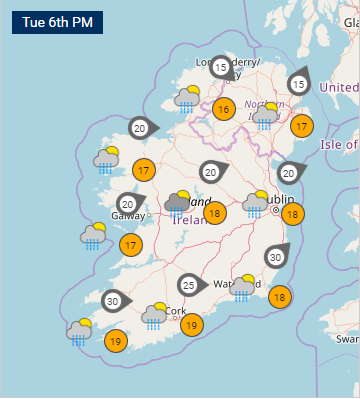 Tonight into the early hours of the morning will see, "The showers become isolated later, and overnight there will be long clear periods."
Tomorrow (Wednesday)
Heading into tomorrow, there will be showers, but overall it will be a significantly less showery day, "although any showers that do develop will be intense".
With a turn in the afternoon, expect "good spells of sunny weather, especially during the morning and early afternoon. Highs of 18 to 21 degrees in westerly breezes".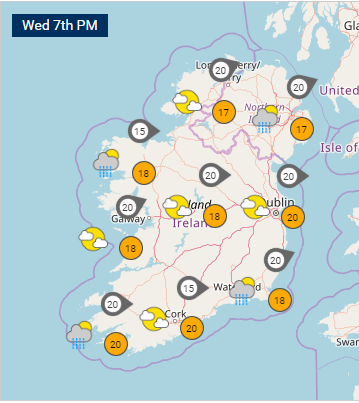 On a positive note, the Pollen forecast is LOW for the whole of the country.
Pollen Forecast for today Tuesday: Low countrywide.
Showery weather will keep pollen risk low for most parts over the next few days. Fungal spores will often be moderate to high. Tree pollen risk is currently low. Grass pollen risk is low as the season is now in terminal decline.

— Met Éireann (@MetEireann) August 6, 2019
Follow @98FM on Twitter for the latest Dublin news