Well it's hit 22 degrees today and that means Dubliners will flock to the seaside.
However, the beaches aren't the only places for a dip in Dublin.
While The Forty Foot and the Vico Baths are probably the best known spots, here are five places you may not have tried yet:
High Rock
Located in Portmarnock, once you time the tides correctly the red ladder will lead you straight into the water with views of Howth and Lambay Island.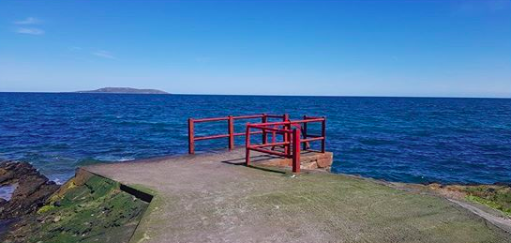 Bull Island
This spot is close to town, the water isn't too deep and you'll get the most beautiful view of Dublin from the sea.
Half Moon Swimming & Water Polo Club
The Half Moon S.C. was founded in 1898 at the Great South Wall in Dublin and people still regularly meet there for open sea swims.
Skerries
Local swimmers meet daily at the Springers Bathing Area in Skerries. It's another spot with great views, recommended for strong swimmers.
Howth
Lastly, for those super strong swimmers the Howth cliffs are a great option. We recommend swim shoes or good socks to protect your feet from the rocks.
Remember, COVID-19 has not gone away.
If you're heading to a popular swimming spot or beach please adhere to all safety guidelines.
Finally, don't forget to check the tide times before you head off or you won't be swimming very far!