To celebrate the 25th anniversary of the film's release, The Disney Store has launched a Hocus Pocus collection.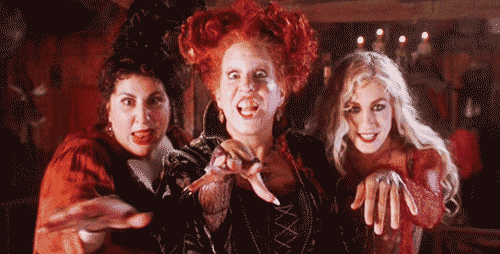 The merchandise includes t-shirts, a mug, a journal, a pin set and a handbag.
Take a look: 
The new collection isn't currently available in the Grafton Street store. However, the items can be ordered online. 
The iconic Halloween film, starring Bette Midler, Sarah Jessica Parker and Kathy Najimy, tells the story of three wacky witch sisters who are resurrected from the dead on Halloween night in Salem. It is then up to two teenagers, a young girl, and a cat to put an end to their reign of terror.
Check out things you didn't know about Hocus Pocus here. 
Listen to non-stop 90s and 00s on 98FM Throwback here