Aldi is to stock Vegetarian Pudding from later this week.
Kelly's award winning Vegetarian Pudding will go on sale this Thursday 10th January in stores nationwide as part of the latest Specialbuy launch.
The pudding will be on sale for €2.29 each.
"We are delighted that Kelly's Vegetarian Pudding will now be available across the country at Aldi Stores", said Seán Kelly of Kelly's Butchers. "This is a high protein low fat product which is very popular with health-conscious people and those watching their weight".
Kelly's Butchers, the family business based in Newport, Co. Mayo, launched Kelly's High Protein Vegetarian Pudding two years ago and it has proved hugely popular.
Using a soya base and a special blend of spices, the master butchers have managed to create a meat like taste.
Kelly's High Protein Vegetarian Pudding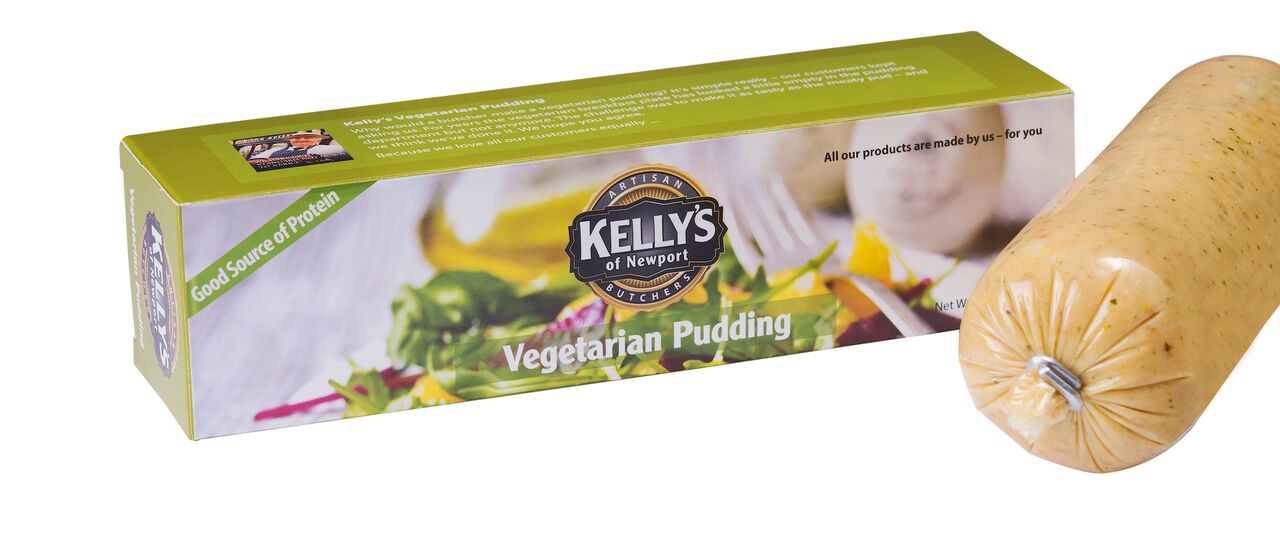 Elsewhere, Marks & Spencer has launched a brand new vegan range. Read more on that story here.