"It's complicated."
Davina McCall has revealed that herself and Kylie Minogue go way back and the pair are actually long-lost friends!
The pair met back in the early 90s, before Davina herself was famous. They became friends when Davina appeared in a music video of Kylie's.
Can you see her there in the beret?
After this, Davina says they remained friends for a number of years. However, on a recent podcast she revealed that they lost touch.
On a podcast hosted by comedian Richard Herring, the presenter revealed that she had been "quite good friends with Kylie" but they aren't anymore and that it's "too complicated" to explain.
"It is weird, you lose touch with people. She changed her phone number and did not give me the new one. No, that is a joke... or is it?"
After this revelation The Mirror posted an article with the headline "Davna McCall explains why she's no longer friends with Kylie Minogue after 'phone snub'.
Davina McCall responded to this article on her Instagram stories: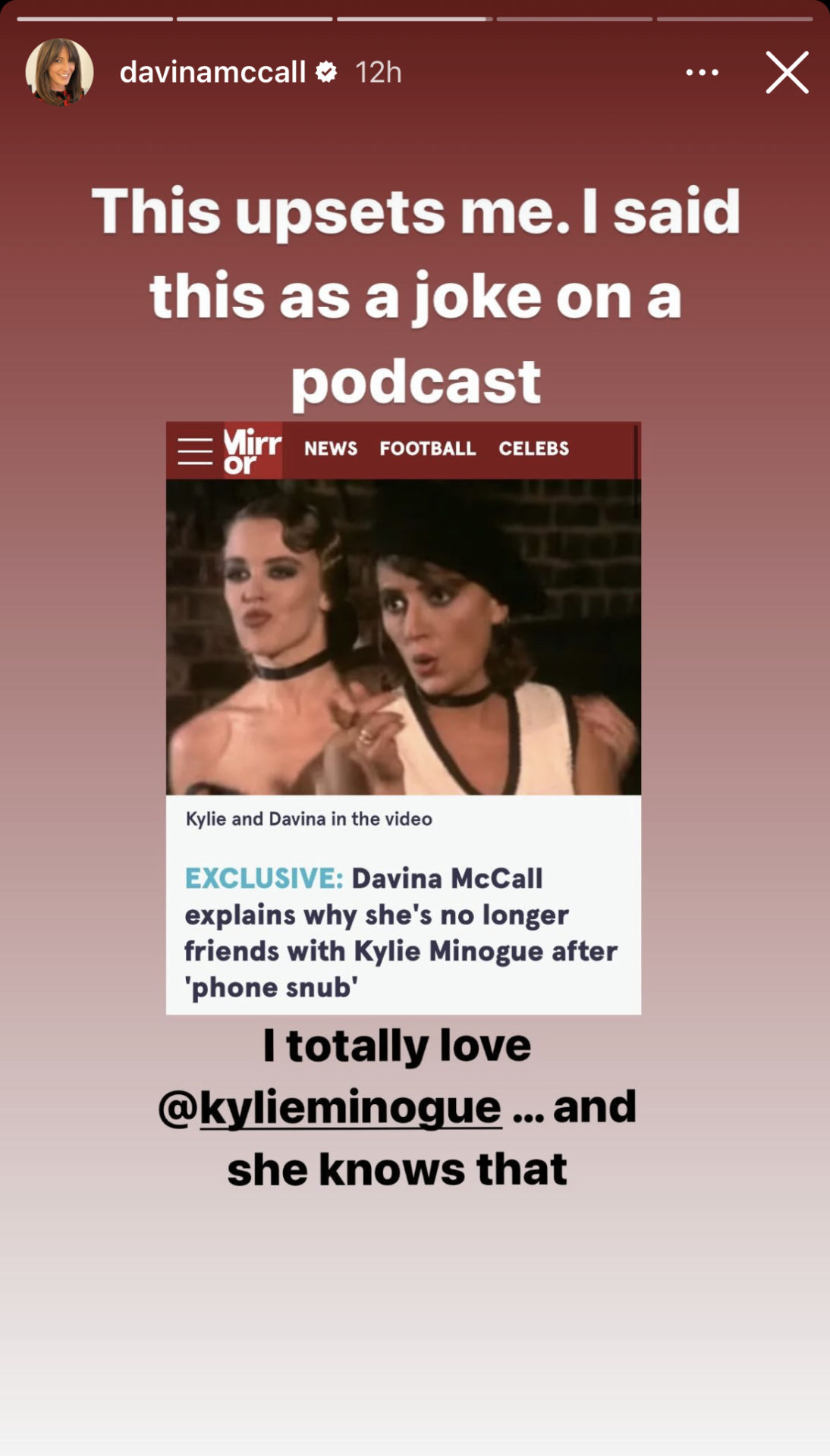 Davina spoke of her old friendship with Kylie in an earlier interview with The Irish Times.
"We both just drifted apart. Nothing happened between us. I was a numpty and still using [drugs] back then. I was just a flibbertigibbet.
"When I think back, she was working so hard, but we had a brilliant time together. I really, really, really loved Kylie, and sort of miss her a bit.
"I've messaged her a couple of times [on Instagram] but she doesn't follow me back, so she is never going to see it. I've got the utmost respect for Kylie because she is absolutely smashing it in midlife, showing us all that it's going to be OK – she just keeps being reborn. She's so flipping cool. Like a goddess. Kylie is amazing."
For all the latest entertainment news, tune into The Lowdown on 98FM, weekday mornings after 11am with Brian Dowling and Suzanne Kane 🎬