The 98FM Cash Machine is here!
We've got a life-changing amount of cash up for grabs every single day!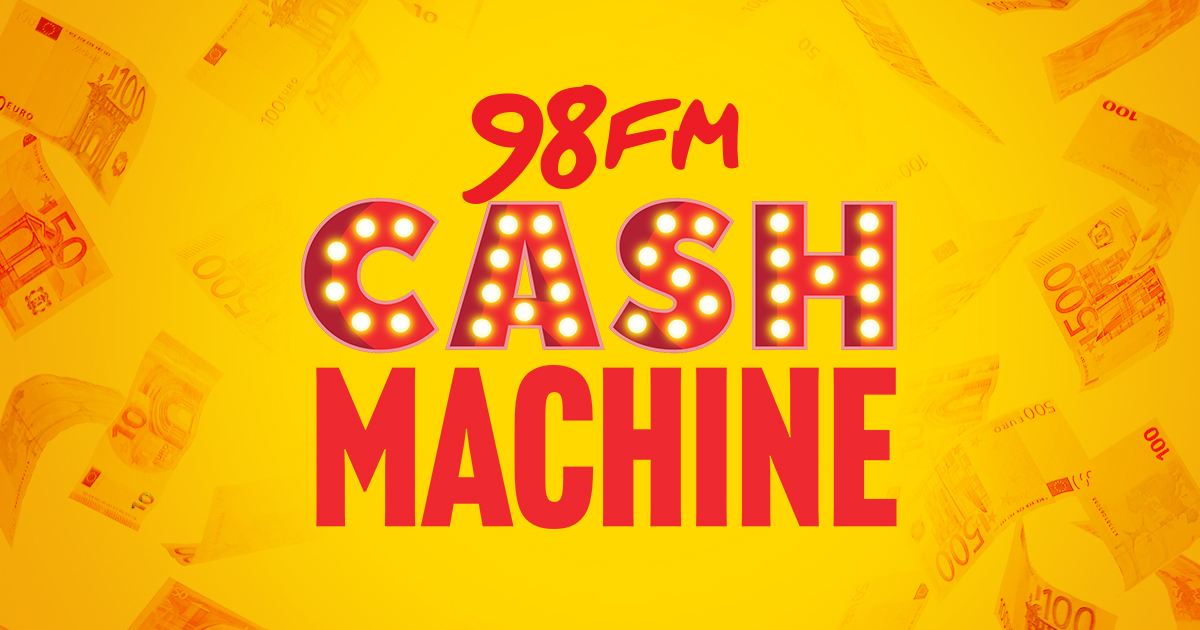 Ready to have your bank account topped up with some seriously big prize money?
Tune  in to 98FM's where they will reveal your daily cash amount.
You can register to play by texting the word CASH to 57557.
It's €2.50 to play and you have to be over 18 to enter
Full terms are available here.
Get your entry in by 3pm, when across the Go Loud Network of stations Barry could call YOU!
Answer within 5 rings, tell him the exact amount in EURO and cent, and the cash is yours!
Good luck!