Probably one of the most wholesome things you can do this St Patrick's Day! ☘
The 16th annual Aware Harbour2Harbour Walk is taking place this St Patrick's Day, Friday the 17th of March.
Over 2,000 enthusiastic walkers are expected to take on the 26km challenge, with the option of starting from Howth Harbour or Dun Laoghaire Harbour.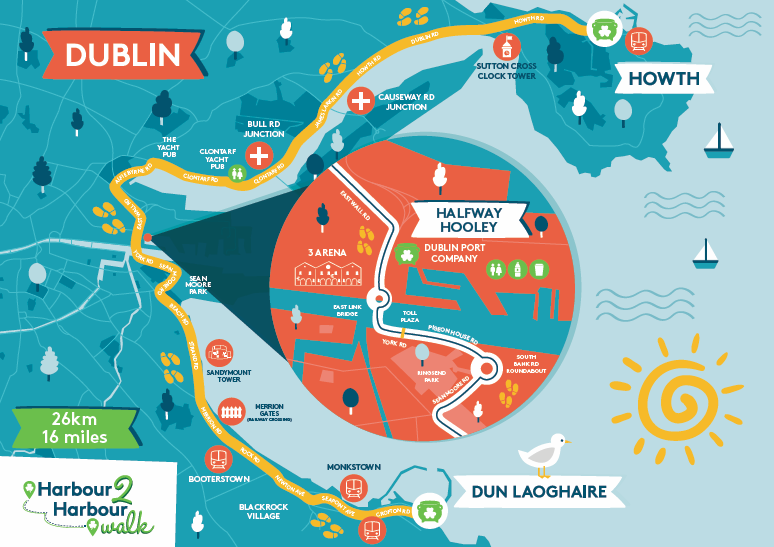 There's no need to be daunted by the distance - the event is suitable for all fitness levels! The route will take participants along the scenic Dublin Bay route, with a 'Halfway Hooley' hosted at Dublin Port Company's historic Pumphouse where there'll be refreshments and entertainment .
Everyone will be provided with a t-shirt to wear on the walk to help raise awareness and show their support for mental health.
The event is organised by Aware, a national organisation providing support, education and information to people impacted by depression, bipolar disorder and related mood conditions.
Aware directly supports up to 50,000 people via its support services and positive mental health programmes. They receive over 80 calls every day from people seeking support.
They're asking people taking part in their Harbour2Harbour event to post themselves on social media with the hashtag #WeAreAware.
It's the perfect excuse to get friends and family together to celebrate St Patrick's Day in a fun and healthy way while supporting a wonderful cause.
If you'd like to take part you can register at www.aware.ie/harbour2harbour
Check out this video from last year if you need an excuse!