Netflix has confirmed that production on Stranger Things season 4 is officially underway.
Spoiler Alert - Hopper will return. David Harbour's character was feared dead at the end of the third season of the science fiction series.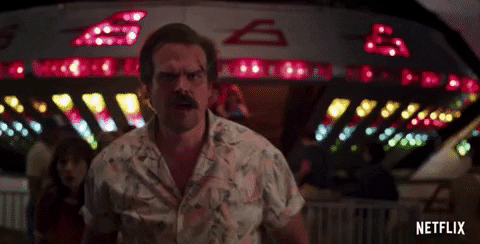 In a statement, creators the Duffer brothers said it's not all good news for the "American".
"He is imprisoned far from home in the snowy wasteland of Kamchatka, where he will face dangers both human...and other.
"Meanwhile, back in the states, a new horror is beginning to surface, something long buried, something that connects everything….
"Season 4 is shaping up to be the biggest and most frightening season yet, and we cannot wait for everyone to see more".
Stranger Things Season 4 - Teaser Trailer
In the meantime, you can check out everything new to Netflix this weekend here.
Follow @98FM on Twitter for the latest Dublin news