Brighton are just two points above the relegation zone with five games to play and their fixture list is not the most appealing. When Chris Hughton's side beat rivals Crystal Palace 2-1 on March 9, the Seagulls moved to 33 points and five points clear of the relegation zone. The problem for Brighton is that they have lost all four league games since and last night's 2-0 defeat to Cardiff was the most damaging.
Home form was the key to survival for Brighton last season with Manchester City, Liverpool, Chelsea and Leicester the only teams to win at the Amex Stadium. Brighton picked up 29 of their 40 points at home last season and even with the worst away record in the top flight, they still ended up seven points above the relegation zone. This season Brighton have also picked up 11 points on the road but their downfall has come in front of their own supporters, who are running out of patience. The Seagulls have lost seven league games at home, including the last three.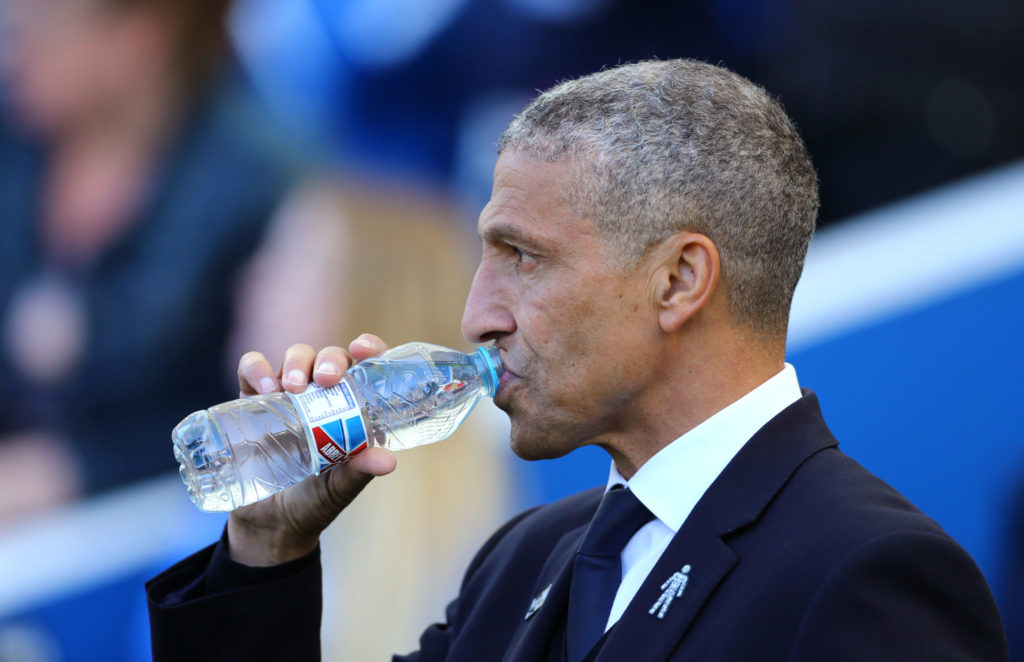 Brighton have scored only two league goals and picked up just four points at home in 2019. Glenn Murray is their top scorer in the Premier League with 11 goals but he hasn't scored since the win at Palace and the team also haven't found the net since that game. The 5-0 defeat to Bournemouth last Saturday should be the most concerning for Chris Hughton because before that result, the Cherries had only won four away games all season.
Brighton need to end their dismal run but they still have to play Tottenham, Arsenal and Manchester City in their final five fixtures. Before that is an away game against Wolves this weekend and Hughton will also face his former club Newcastle in 10 days time, four days after a trip to Spurs. Cardiff have played a game less and still have to play Liverpool and Manchester United but Neil Warnock will certainly feel his side are more than capable of winning their other two games against Fulham and Crystal Palace.
Brighton:
20 April: Wolves (away)
23 April: Tottenham (away)
27 April: Newcastle (home)
4 May: Arsenal (away)
12 May: Man City (home)
Cardiff:
21 April: Liverpool (home)
27 April: Fulham (away)
4 May: Crystal Palace (home)
12 May: Man Utd (away)