As Eddie Brennan continues his stellar work with the Laois hurlers, Daithí Regan believes Offaly could do worse than look toward a former Kilkenny teammate of his, Tommy Walsh. 
"There is a bit of a message here for other teams," suggested Daithí Regan on Monday's OTB AM in light of Laois' surprise defeat of Dublin, "to look at the likes of Kilkenny and some of those marvelous players there who won all those All-Ireland medals."
Across two decades of incredible on-field success for the county, the transition of Kilkenny hurlers toward inter-county management remains relatively untested; Eddie Brennan becoming the first of Brian Cody's many former players to lead a county into the All-Ireland series on Sunday afternoon.
With Cody's stranglehold on the county's top job ruling out the prospect of managing Kilkenny, few have taken the plunge in the manner that Brennan has attempted.
However, given his success in the role, Regan believes other counties in a similar position to Laois should be scouring the Kilkenny hinterland of under-utilised hurling minds.
None more so, perhaps unsurprisingly, than Regan's own Offaly.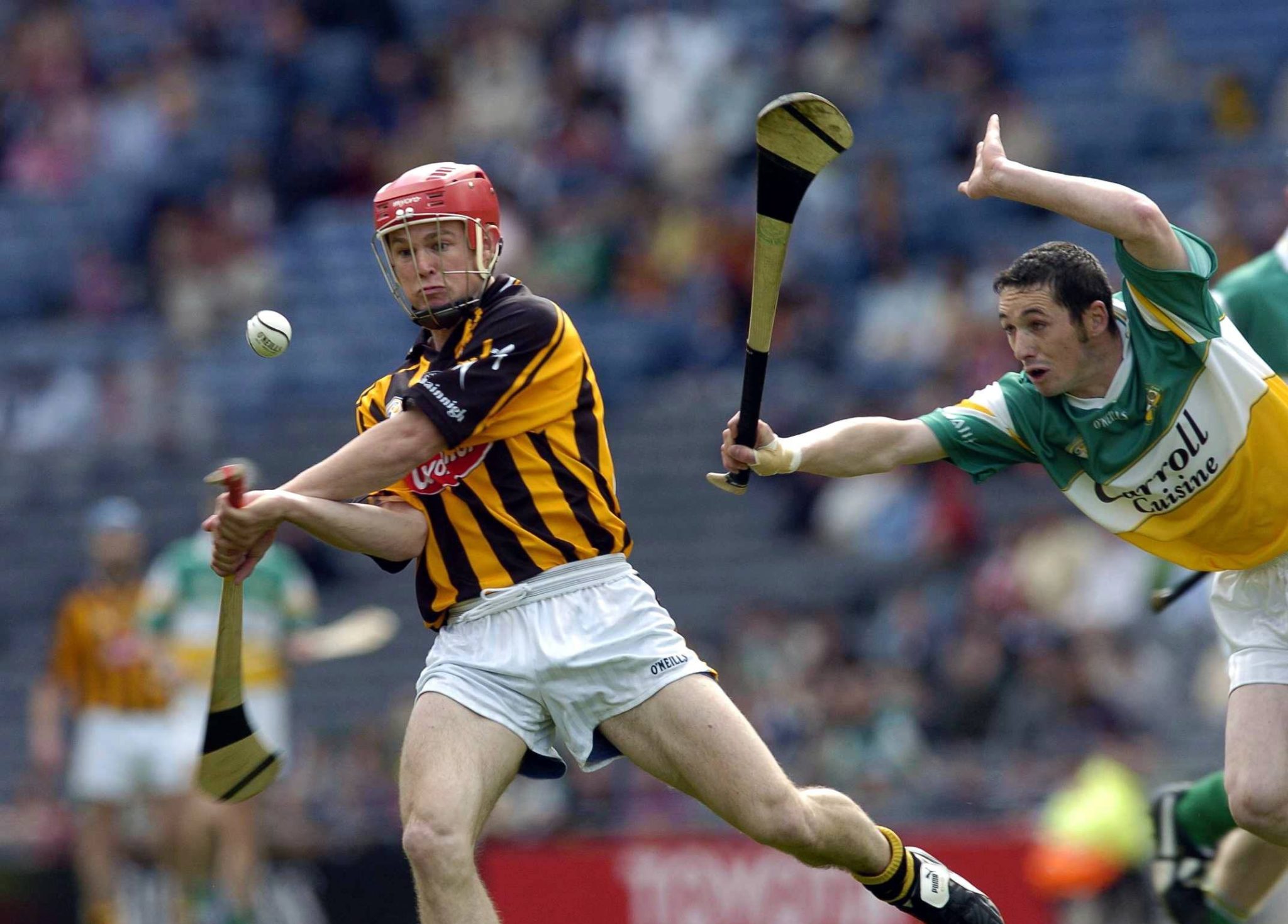 "Wouldn't I love to see the Offaly county board go to Tommy Walsh and say, 'Listen, if you've any ambition would you come and talk to us? We'd like to talk to you,'" Regan suggested.
"Imagine having a guy like Tommy Walsh walking into your camp and saying, 'I'm your new manager for the next couple of years.'
"If you're a player, you'd be so excited to have a personality like that in your dressing room.
"That's a basis for starters for teams at that particular level."
After last year's relegation from the All-Ireland series was compounded by a double-drop into the Christy Ring Cup, Offaly's hurlers certainly require some picking up.
Although it is unclear whether or not Walsh himself would be interested in pursuing a post-playing career in management, Offaly hurling has enjoyed success with outsiders at the helm before; Limerick's Eamonn Cregan and Galway's Michael Bond leading the Faithful County to All-Ireland success in '94 and '98 respectively.