A few months removed from his decision to leave the Tyrone county panel, Ronan O'Neill reflected on life beyond the inter-county scene. 
"Ah, it's not too bad," O'Neill commented on Tuesday's OTB AM, "one thing for sure is that I won't be getting criticised for playing with Tyrone anymore."
From coming off the bench as Tyrone slumped to All-Ireland final defeat against Dublin last year to calling it quits with the county, Ronan O'Neill has had time to reflect on a decision that saw him calling a halt to his inter-county commitments.
"I'm enjoying playing back with my club teammates and friends," the Omagh man explained.
"There's no great pressure going to club training, and you're able to do different things that you wouldn't be able to do when playing county.
"I'm just looking forward to the rest of the summer, and hopefully the club championship offers a prolonged stay for myself and Omagh."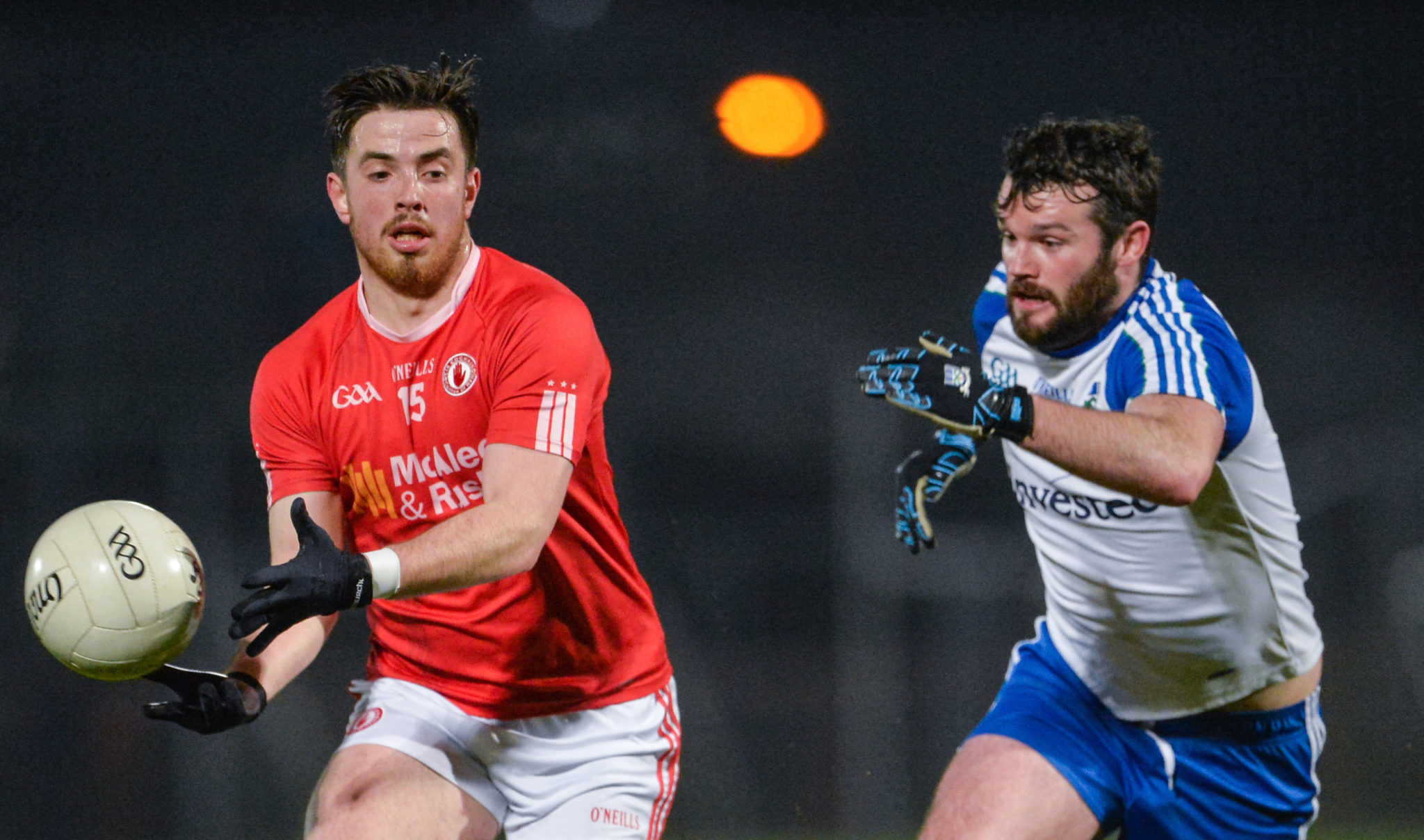 Suddenly finding himself with a wealth of additional time at his disposal, Ronan O'Neill did admit that he is keeping one eye on a potential inter-county return.
"Inter-county football is very, very demanding," O'Neill explained.
"At the moment, yes, I've a lot more free time, but it is time that I can use to work on different areas that I'd like to work on.
"Hopefully that can make me a better player for Mickey [Harte] when he looks at me in the club championship games.
"But it is nice to have the free time, a bit of a break. It's different, and took a while to get used to, but I'm enjoying it at the moment."