FAI interim Deputy CEO Niall Quinn is excited at the prospect of what Stephen Kenny can do with some talented young players as Republic of Ireland manager.
The FAI had always planned for Kenny to replace Mick McCarthy in the senior role but it happened a bit sooner than expected due to the impact of the coronavirus on football.
Former Dundalk boss Kenny has impressed as manager of the Ireland under 21's, both in terms of results and style of play.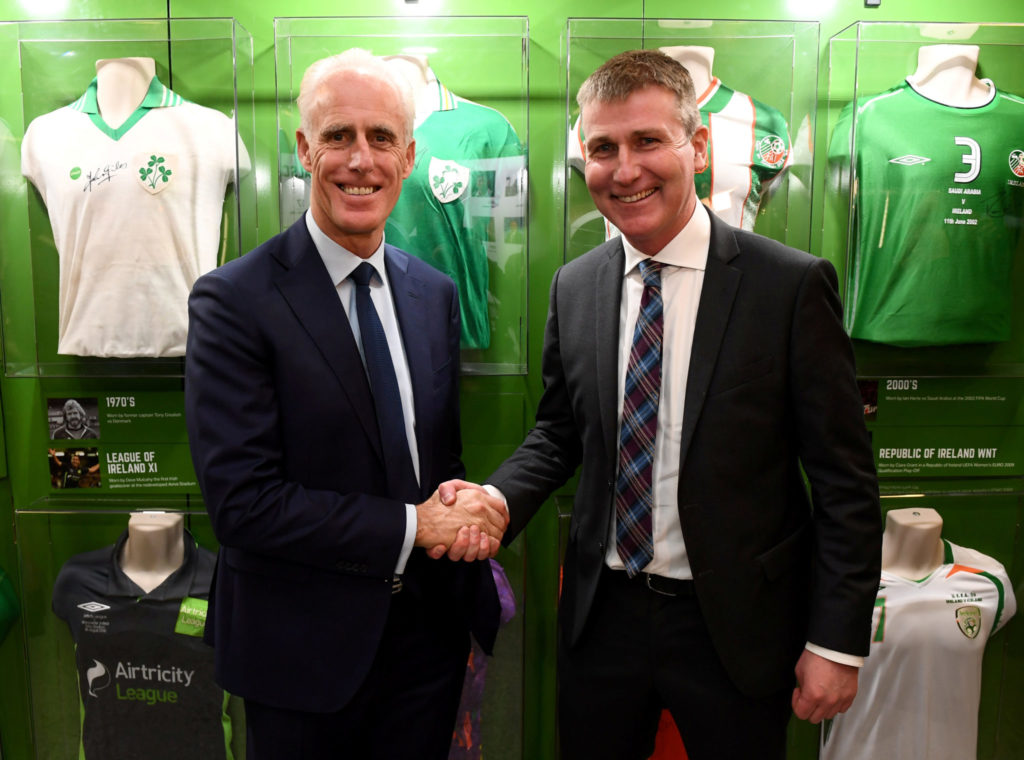 Quinn spoke to Dermot and Dave on Today FM about what Irish fans can expect over the next few years when football gets the green light to resume.
Asked about Kenny giving younger players a chance at senior level, Quinn said: "I would have thought Stephen has his mind made up about how all that happens, he's worked with those players at under-21 level.
"What's very interesting is the guys who were starring at under 21 level, they weren't 21, they were 17....18, which is really refreshing and I think he's not going to ignore that going forward."
Quinn also said that doesn't mean the more experienced players in the senior squad will be frozen out.
"It's not like a big red flag to anybody over 30 or anything, I think he'll be measured in how he does that.
"There's no pressure from the association or people like myself. I think he has to work out and assess what's best for him in terms of planting an identity into the Irish team that we haven't had in some time, a new identity."
Quinn also said any players coming into the senior setup will be well versed on what Kenny demands from his squad.
"We've kind of done our bit in some ways as well by adding to the mix that there's a succession plan in behind him in terms of this identity and how we play.
"Jim Crawford and what John O'Shea and the guys at the under-21's will be doing, will be in the same manner so they'll be playing the same kind of football with the same tactics.
"This is important and that will go down to the younger international age groups as well and has already."
Quinn is part of a different looking FAI, one which has had to clean up some problems left by those previously in charge.
Stephen Kenny has known since November 2018 that he would become the senior manager.
Quinn admits it wasn't ideal but to get the best out of the situation he said: "Not only [do we] promote Stephen and have a go at this new identity that we will obviously endeavour to have under Stephen.
"Also to put it down as a way of our teams coming through so that when young players are in the under 21s and they step up that it's not totally foreign to them, that it's actually something that they're trained to do."