Manchester City boss Pep Guardiola says he doesn't think about what might have been had Jadon Sancho not left four years ago.
20-year-old England winger Sancho will go up against his former club in the quarter-finals of the Champions League after they were drawn together yesterday.
Sancho was only 17 when he made a 10-million Euro move to the Bundesliga after turning down a new contract offer at the Etihad.
"I've said many times, it is not a regret," Guardiola said. "He decides. He's doing really well. Congratulations, he's an exceptional player.
"He is a national team player with huge quality, doing really well in Dortmund. We wanted him to stay but he decided to leave, and when people decide to leave all we can do is let them leave.
"I wish him all the best, except when he plays against us. No regrets at all. If he's happy, I'm happy."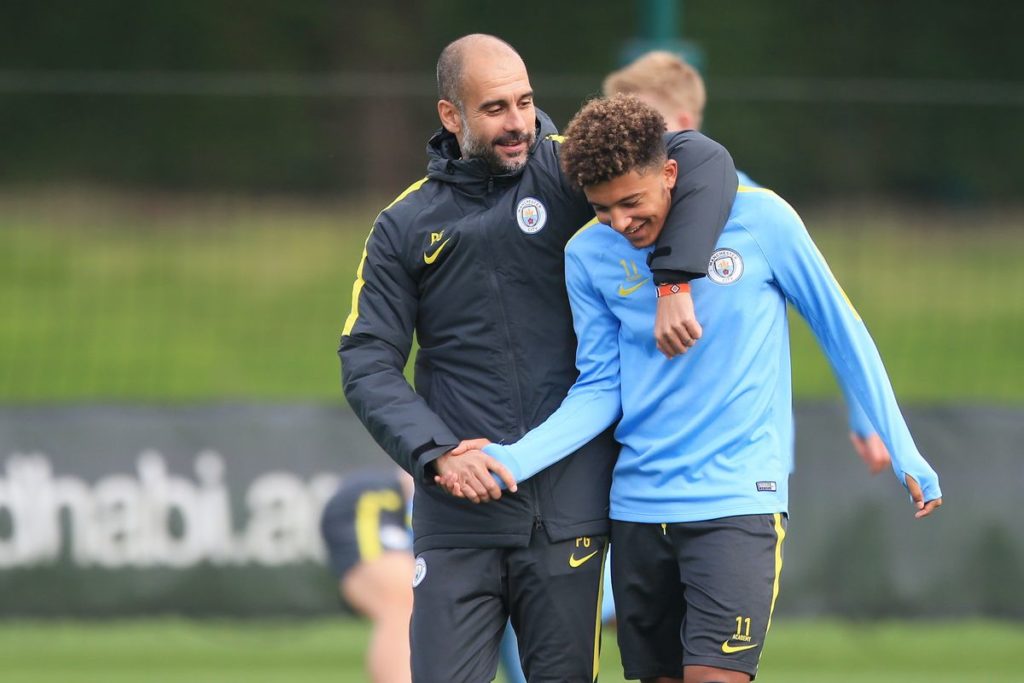 Sancho is expected to be back from injury in time for the tie against City and Guardiola says it's pointless dwelling on how things may have panned out if he'd stayed in Manchester.
"Maybe he stays and we don't play good or better. The life of every person decides what life they lead.
"We will face him, try to control him. We know the quality he has, everyone knows. The quality in Dortmund is from all departments. They are a strong team."