Wary of the high expectations being attached to Kieran Tierney, Stephen Kelly disputed the notion that Arsenal's new signing can yet be placed in the same conversation as his Liverpool-based Scottish counterpart, Andrew Robertson. 
The latest in a line of players who have traded Celtic for a place in England's Premier League, Kieran Tierney arrives at Arsenal with a wealth of promise.
22-years-old and already in possession of four domestic league titles with the Scottish club, Pat Nevin captured the sense of excitement surrounding the young full-back in conversation with Off the Ball.
"Every Celtic fan knew fine well how good Virgil van Dijk was," he said of the Dutch defender who arrived at Liverpool by way of Southampton, "and Tierney is the same.
"He has that quality. I've watched [Andrew] Robertson at Liverpool and he's a great player, but who would I have between him and Tierney? I'd have Tierney.
"Without even waiting. Robertson is brilliant, but Tierney is a better all-round player."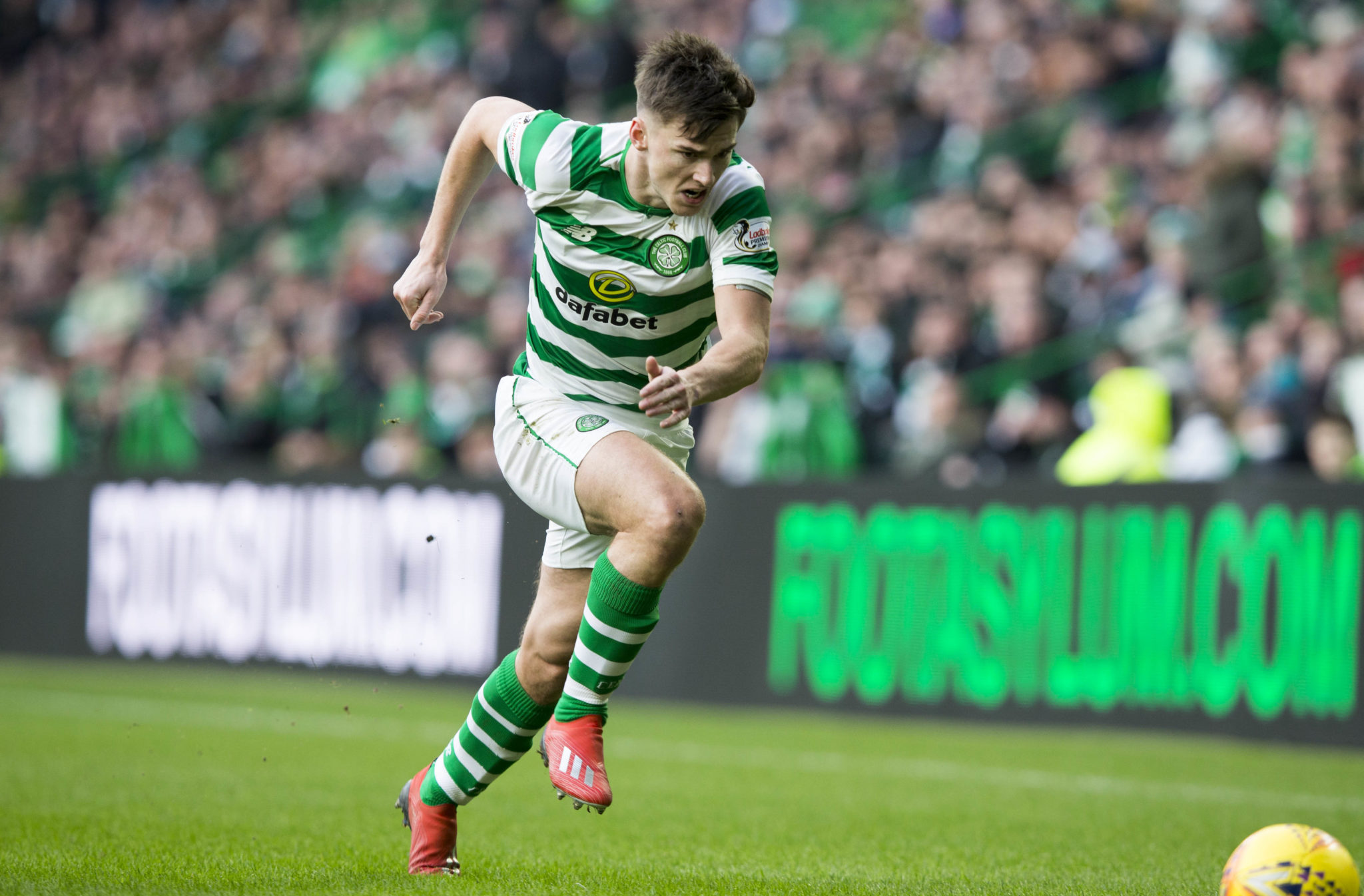 High praise indeed, Stephen Kelly was a little more reluctant to suggest parity between the two, let alone superiority in Tierney's favour on Monday's OTB AM.
"Andy Robertson was probably the best left-back in the world last season," he stated, "and for me as a full-back he offered everything: defending ability, positional sense, tenacity in the tackle.
"He was relentless for the whole season.
"Always in a position to cross the ball, be at the far post, and the only thing he didn't really do was shoot at goal. That's the only thing he didn't really do last year, but he was the best left-back the world over."
Instrumental in Liverpool's title-challenge and their winning of the Champions League, Kelly believes it is a touch unrealistic to place Tierney among such company, yet.
"For Tierney to be put on that pedestal beside him, I'd say he has a long way to go before reaching those levels," he claimed.
"It's high praise [from Pat] and if he's seen him often and really feels that about him, you probably have the making of an unbelievable player."
For now, however, it is Tierney's international counterpart who gets the nod.