Jim Gavin has spoken to Off The Ball about his management style and coaching philosophy which helped his Dublin team land six All-Irelands with in seven years, as well as discussing the toughest opposition he has come up against.
The former Dublin boss was alongside Micheal O'Muircheartaigh to discuss his career and the dominance he had in Gaelic Games as manager of the capital and why he ultimately decided to call it a day and step down.
"If I'm going to be in that role, I was going to give it my best and if I can't give it my best I'm going to hand that baton on because my role really was just to burn as brightly as I could when I held that torch.
Gavin believes he has left Dublin football with a strong future and that he now is determined to make a clean break from the Dublin football team.
"I'm glad I gave the ship back in reasonable condition, obviously it needs a new lick of paint and some new crew members but I was involved in enough teams down through the years with Dublin, I was with them for ten season and I can see the chaos that a change of management can occur if it's not handled well.
"It wasn't that hard to let go but very emotional to say goodbye because it is a clean break and it had to be because the players have been in that position before. In some ways, one king is dead and long live the next king."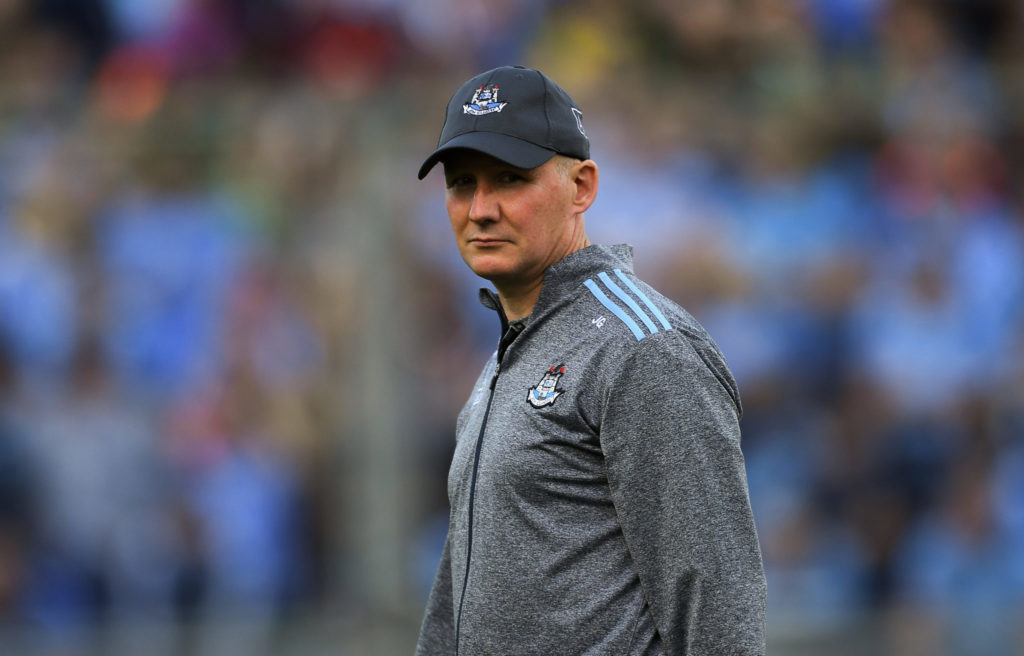 In analysing his greatest opponents of the last decade as manager, the Round Towers man puts Mayo at the top of the tier as the most consistent team he has ever faced.
"Mayo were probably the most consistent team. What a superb group of players. I think you could diel up any of the games, particularly in 2017 when it was so close. They represent Mayo so well and they're just really good footballers.
"Probably overall Mayo were the most consistent team that I met."
Dwelling in on Gavin's man management skills, he talks about his most difficult decisions he was forced to make as manager noting that only bringing 26 of a panel and not brining the remainder of the team was a skill he never got good at and never found easy.
"The hardest part I found in the role was letting players know that they weren't travelling on the bus on match day. I would only bring 26 players and to let them other players know that they weren't travelling was always difficult because they put in as much effort as the rest.
"That was not a nice message to be giving and I never got good at it but in fairness to the players, while they were disappointed, after that initial shock, they rolled their sleeves up and that's why the team had the success that they had because the players on the pitch knew that while they were representing their county and their clubs they were representing the guys that didn't travel and that meant a lot to the team."
Gavin recalled his first interview with the Dublin county board when he applied for the senior job. In it, Gavin never guaranteed trophies but to improve the players and the team in the best and most effective way he could.
"When I was interview for the job back in 2012 I didn't give any guarantees of trophies, all I said was I would do my very best to get them Dublin players to be their very best individually and collectively. So that was always my focus.
"I never had to mention winning a game or winning a trophy once in all my 12 years, it was all about trying to execute performance and that's all I ever focused in on."
Next Wednesday evening Off The Ball will broadcast a special inter-county GAA quiz hosted by Jim Gavin and Michael O'Muircheartaigh.
It's in aid of the Dublin Neurological Institute at the Mater Hospital, get onto gofundme/jim-gavin to donate and you could win a training session with Jim Gavin for your club or a pair of tickets for the All Ireland Football Final.
The teams for the quiz are:
Dublin: Paddy Andrews and Mossy Quinn
Mayo: Aidan O'Shea and Cora Staunton
Kerry: Kieran Donaghy and Colm Cooper
Donegal: Eamon Magee and Neil Gallagher