Nike have taken inspiration from past successful France international side for the country's new Euro 2020 home kit. 
Some false leaks had done the rounds in recent weeks which had an extra added stripe added to the classic adidas design of both Euro '84 and France '98.
However, the ever-trustworthy Footyheadlines have revealed the actual France jersey for this summer's European Championships which is expected to be released by Nike in the coming weeks.
It has that famous red band across the chest, with their recently-favoured navy augmented by lighter blue hoops throughout.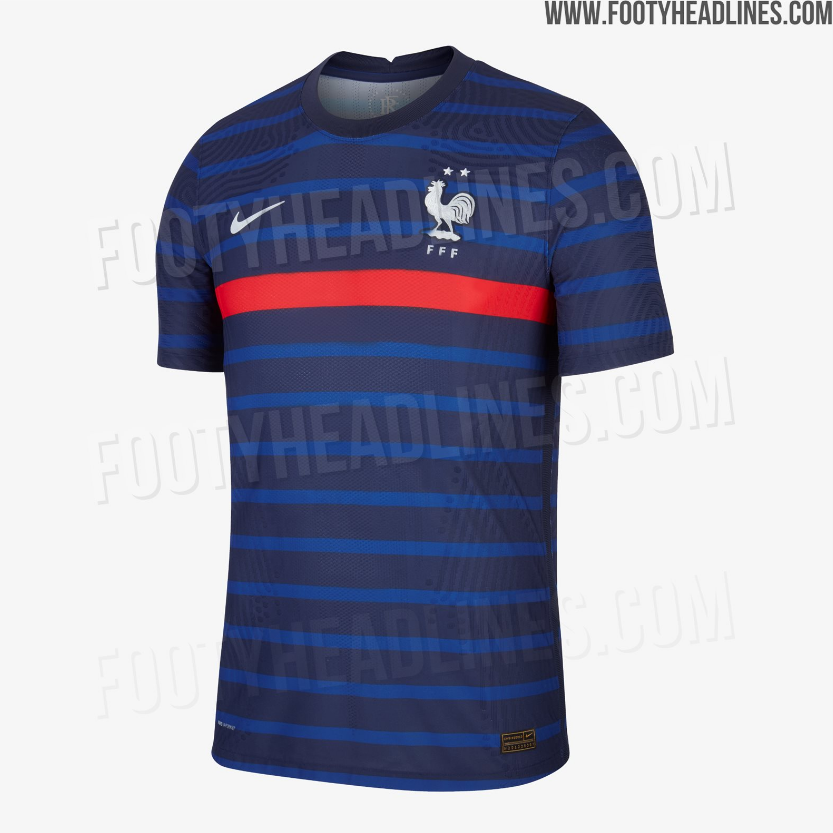 The new France away shirt is rumoured to be as plain as it comes, with just some light tricolour stripes down the side as can be seen below.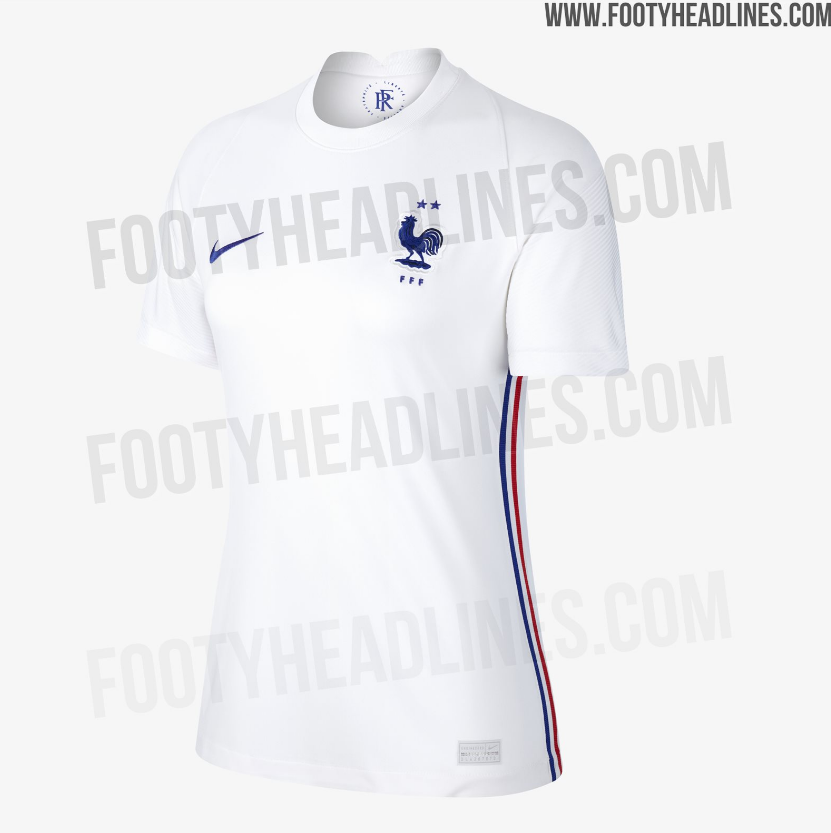 Elsewhere, Nike's new batch of Euro 2020 kits augers well for Liverpool fans who'll see their club switch from New Balance to the American company come the summer.
The overplayed templates of recent years aren't history entirely, but certain accents are used in more creative ways.
Take, for example the Netherlands home and away kits. The former incorporates a lion's head into the main body.
Netherlands home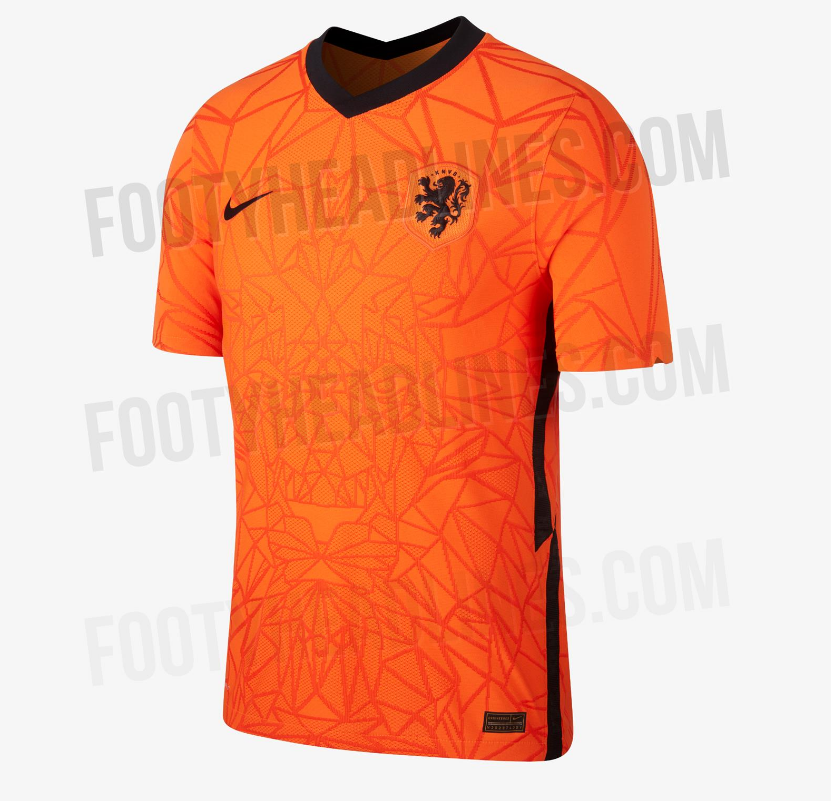 Netherlands away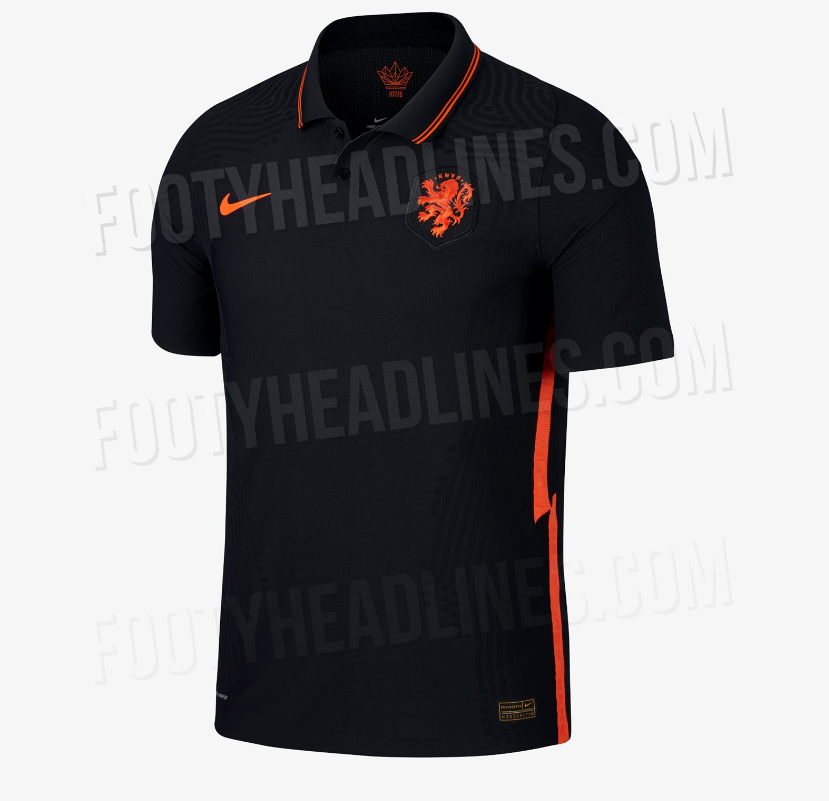 Finland will be playing in their first ever tournament finals this summer, with Group B matches in Copenhagen and Saint Petersburg.
They were also drawn in the Republic of Ireland's group for the 2020-21 UEFA Nations League, and will be one of the more nattily-attired countries over the next two months given these two efforts from Nike.
Finland home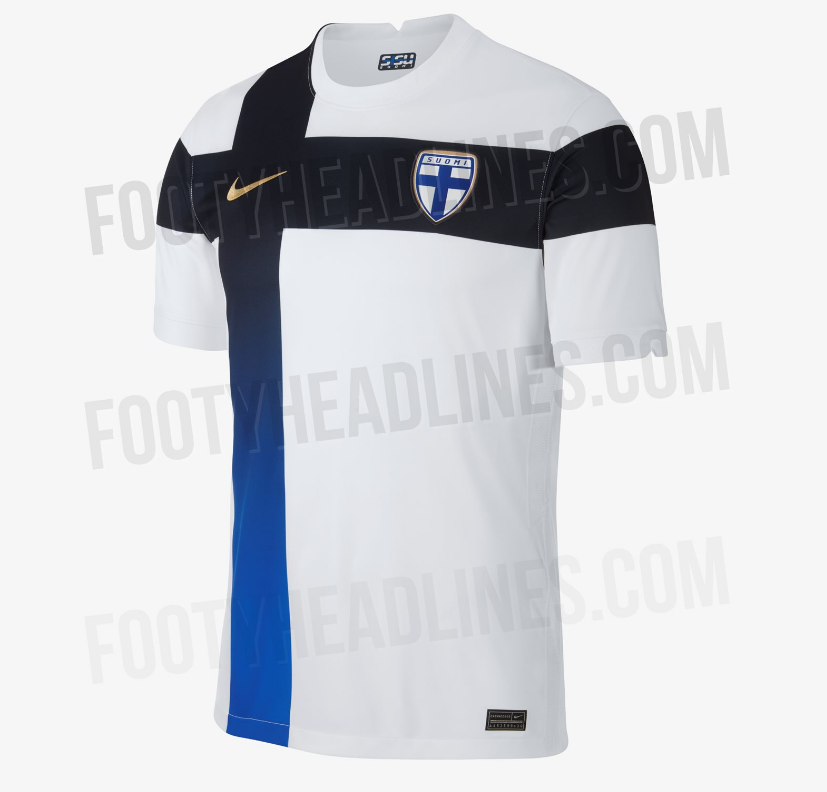 Finland away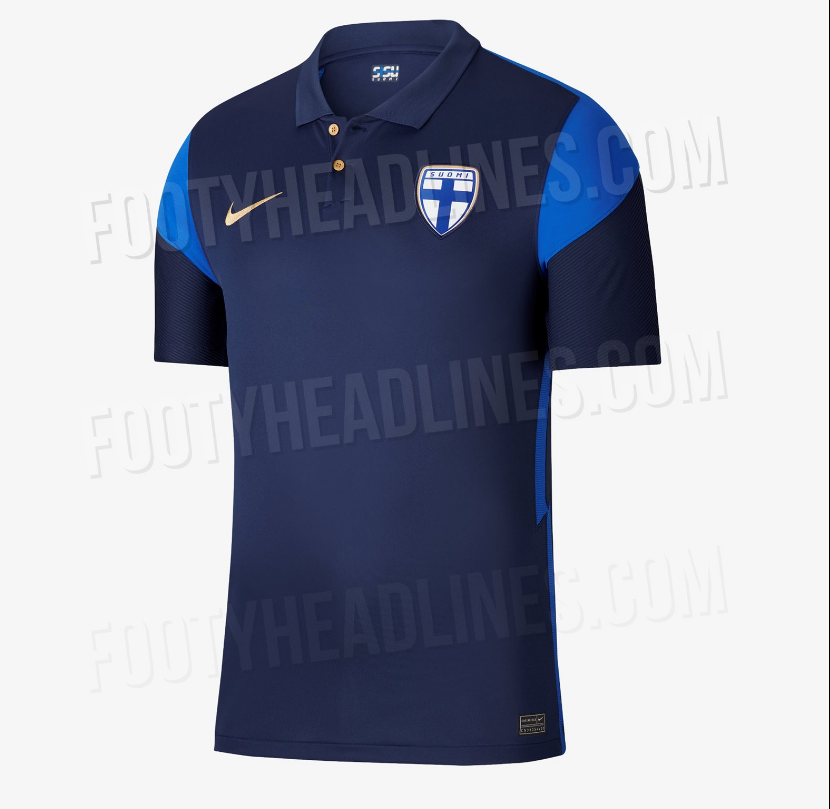 Nike have been late in showing their hand for Euro 2020, with many of the adidas shirts getting a first airing in November.
Germany wore their new horizontal pin-striped home shirt in their 6-1 UEFA Euro 2020 qualifying victory over Northern Ireland.
Germany home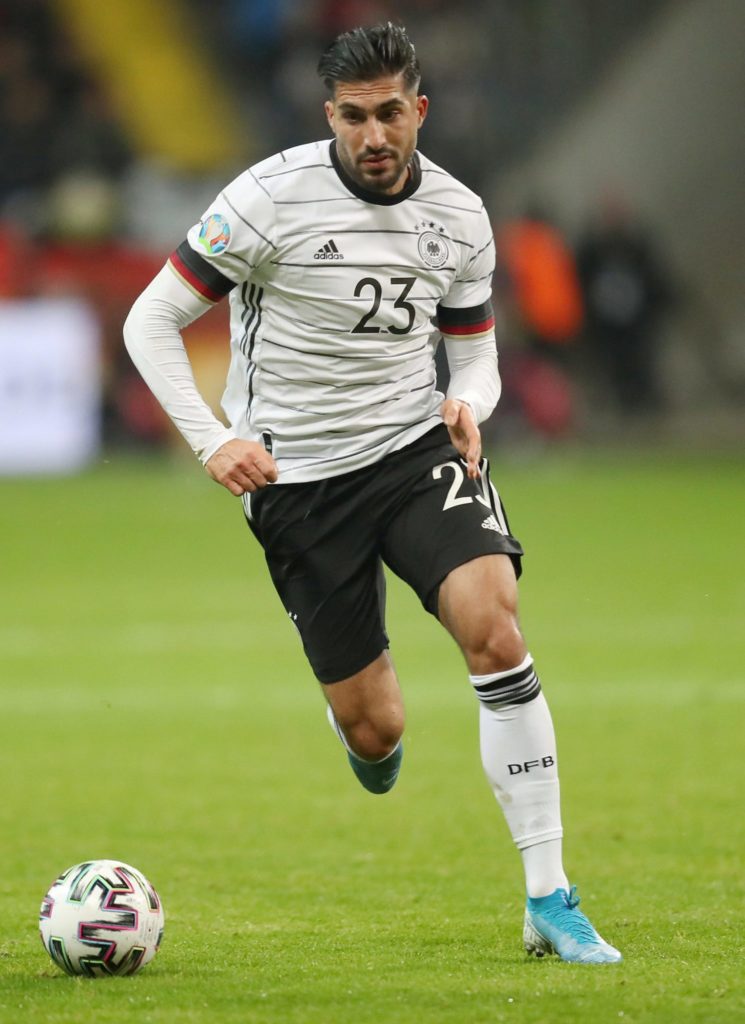 Their away shirt will reportedly cast off their famous green ode to the House of Saxon for a pretty drab dark 'stealth' shirt.
Germany away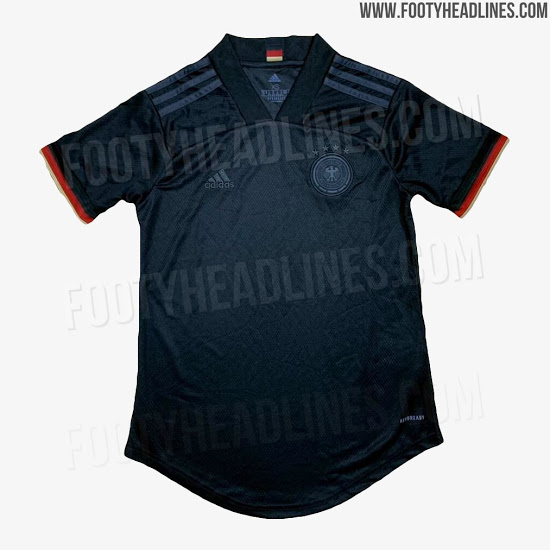 Belgium's 6-1 win over Cyprus in November saw Roberto Martinez's side wear their new home shirt, which looks like it was the victim of some joyriders with its black marks.
Belgium home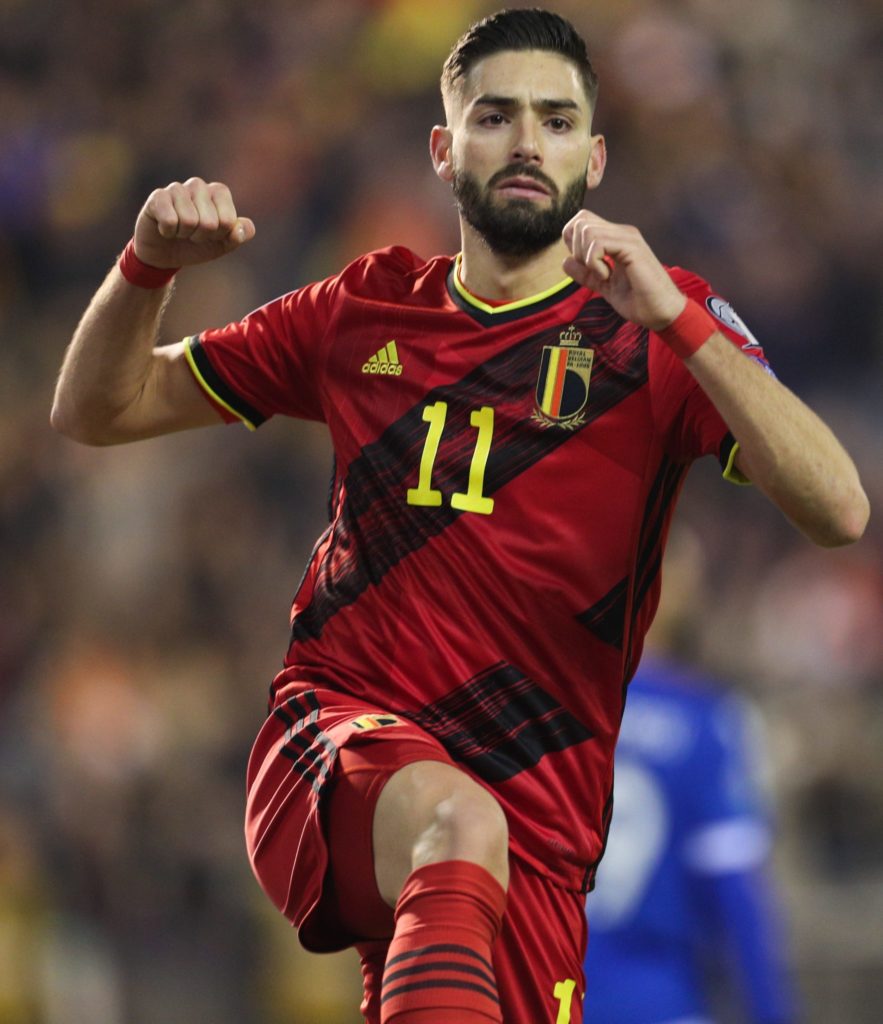 Sweden's home shirt for the Euros is one of many new adidas shirts with a collar that harks back to the early 90's, and in their case the days of Brohlin and Dahlin (brilliant!)
While their away kit is a beautiful pin-striped number.
Sweden home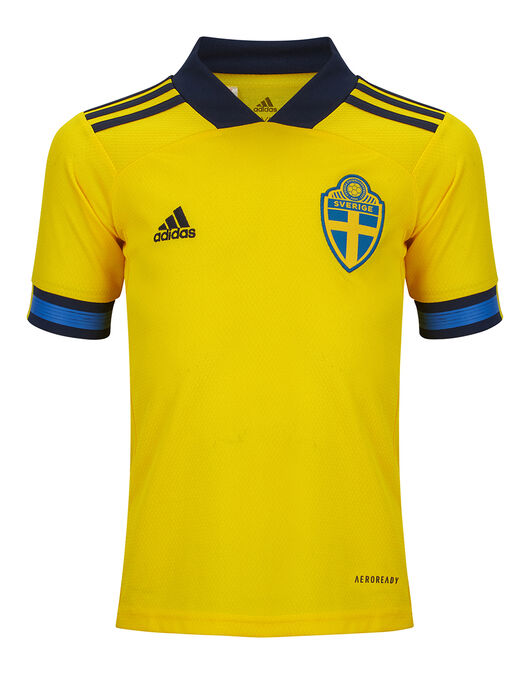 Sweden away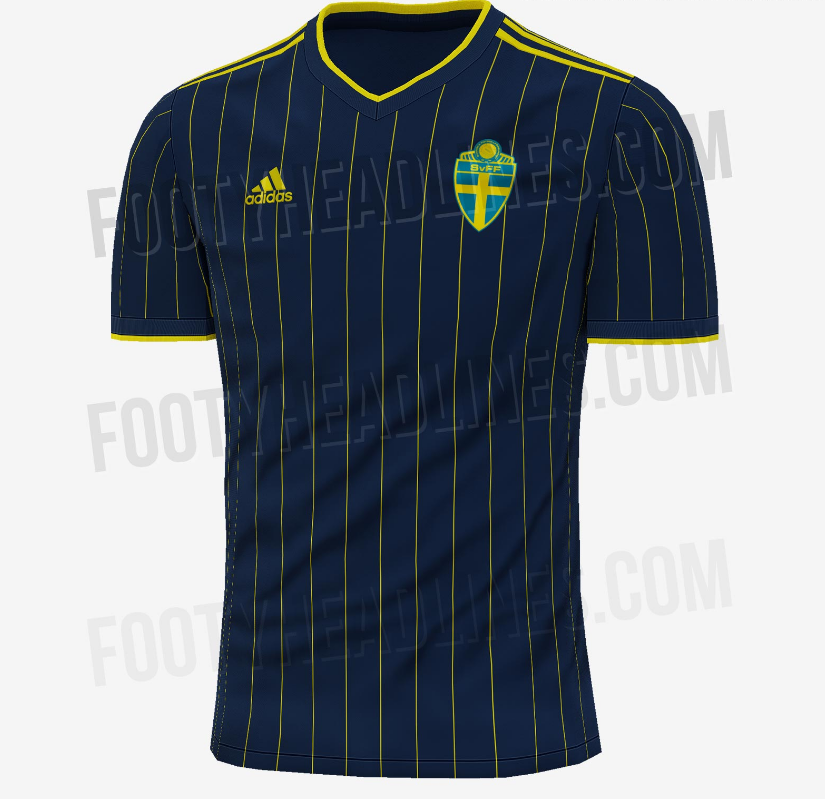 What about England? Well, much like Germany they've seen their manufacturer (Nike, in this instance) throw away the traditional change colour. While the home shirt has a zig-zag pattern down the sides reminiscent of Yugoslavia's classic Italia 90 shirt.
England home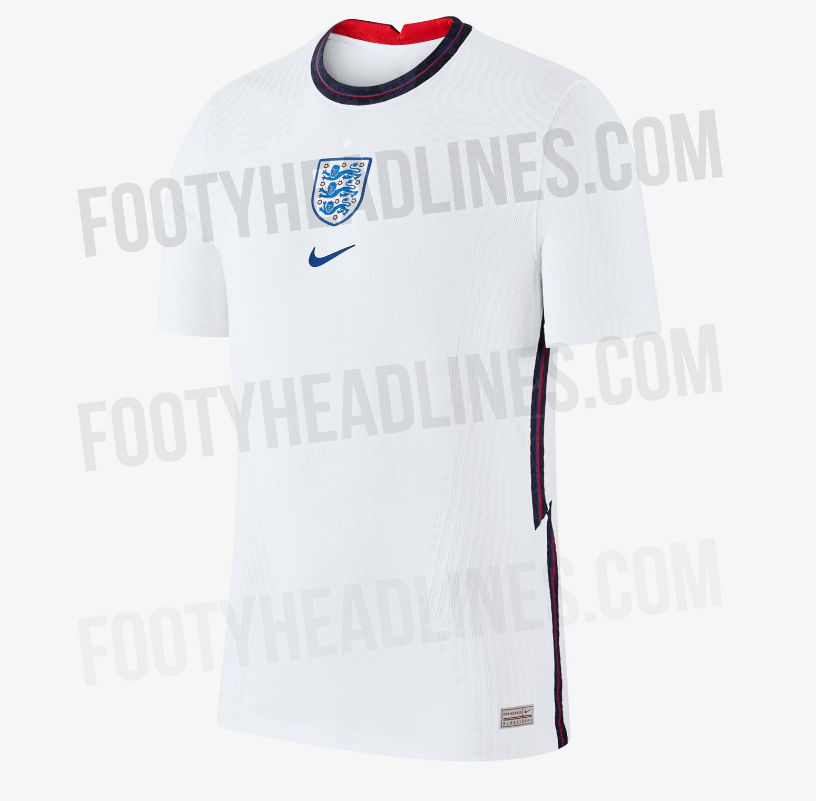 England away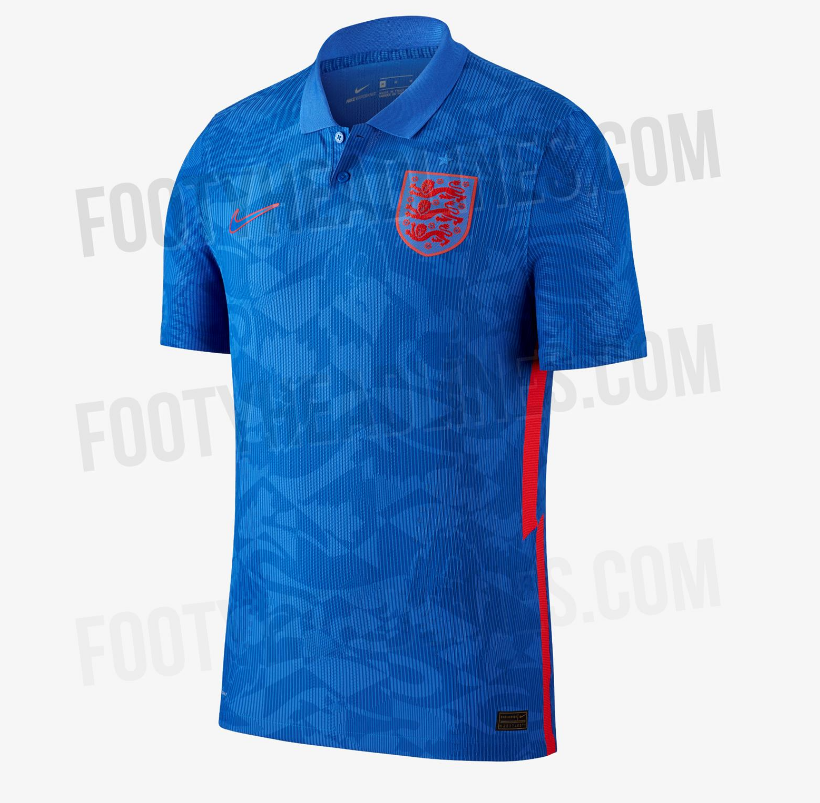 Perhaps pick of the latest Nike leaks belongs to Turkey, who will be in Group A this summer, alongside Wales (more of which anon), Italy and Switzerland.
Turkey home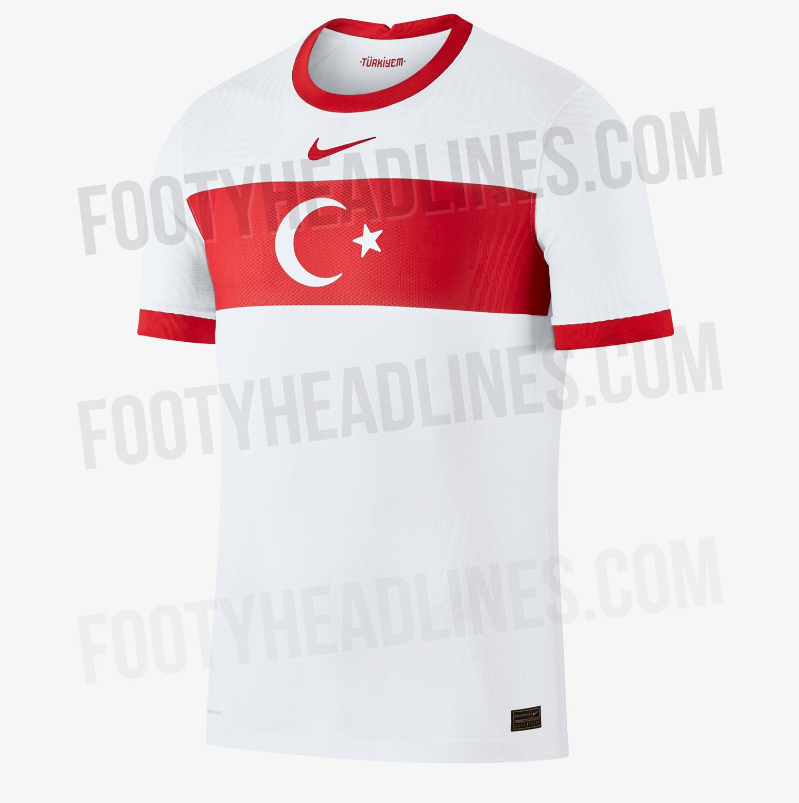 Turkey away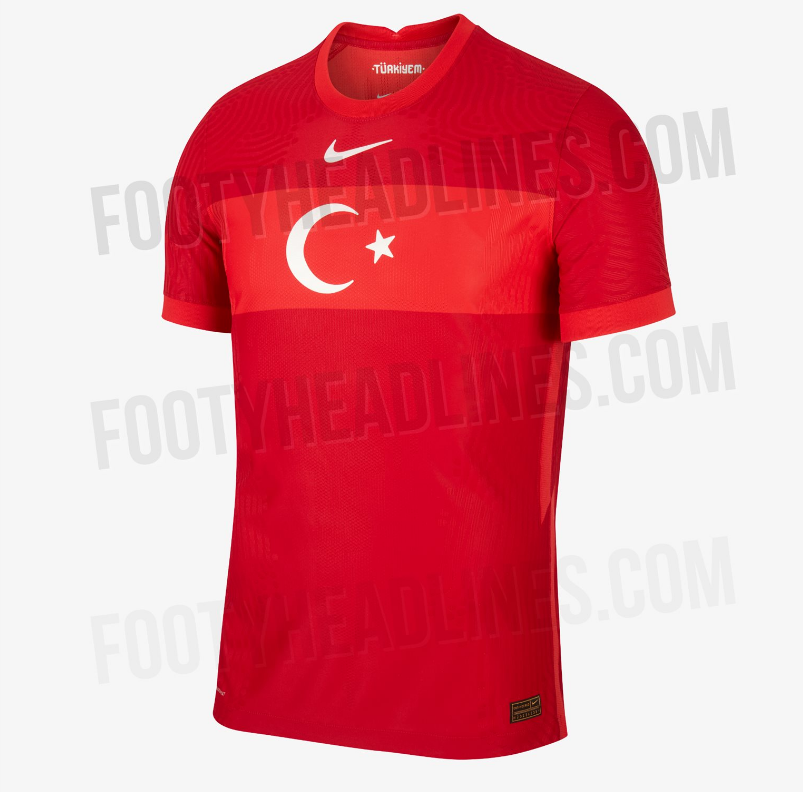 Wales were another to air their new home kit in November, with that wide collar much like Sweden and Russia.
Wales home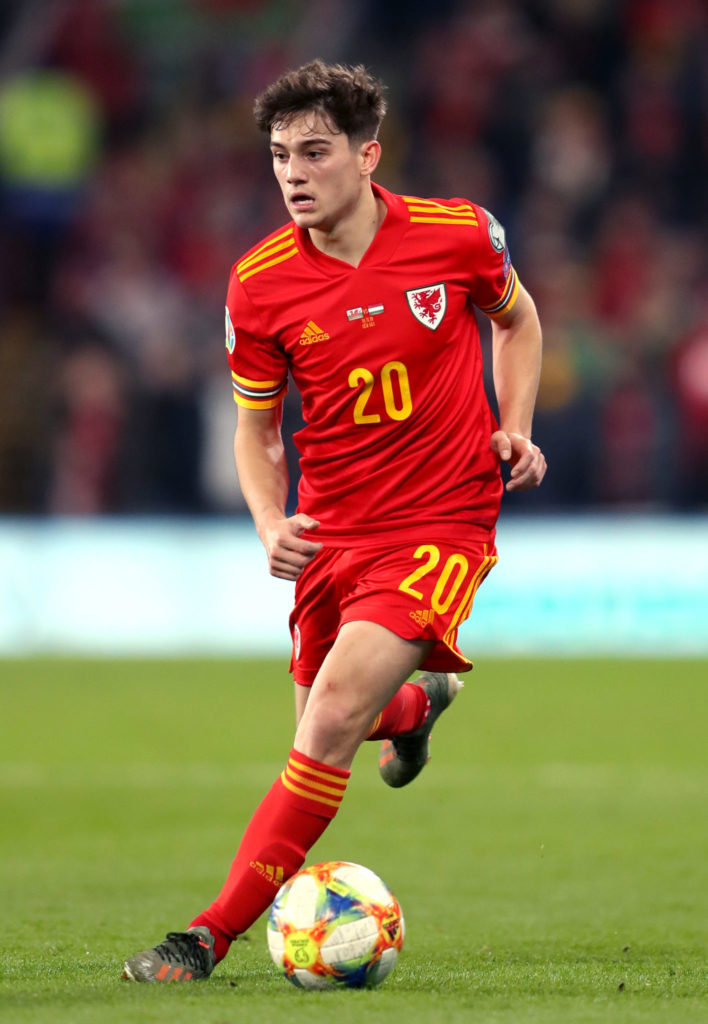 Wales' rumoured away shirt seems to be yellow with green stripes on the shoulders.
Defending champions Portugal have gone for a daring hooped away shirt from Nike, with the home jersey a more sedate affair.
Portugal home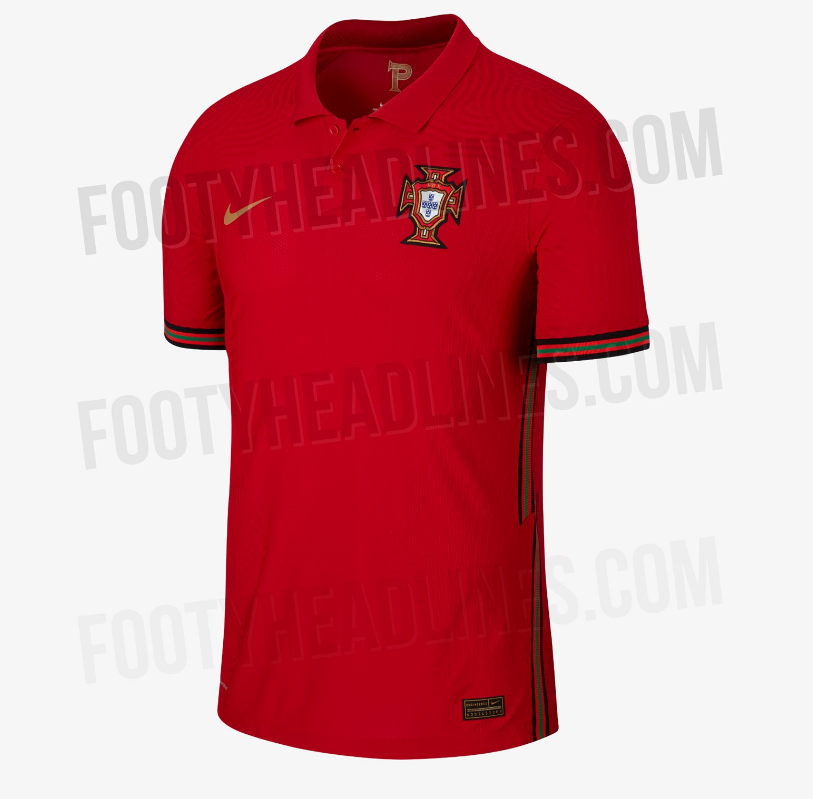 Portugal away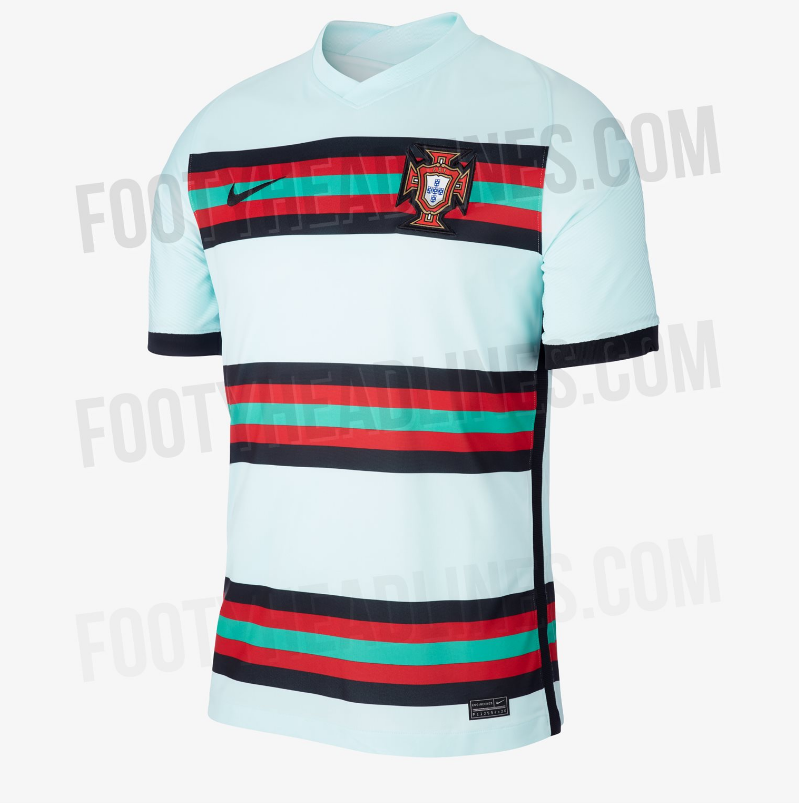 Croatia's cheque pattern always assures their's is one of the more eagerly-awaited new kit releases.
It had been rumoured they'd decided to alter their traditional pattern with a more intricate design, but it seems they've erred on the side of relative caution.
Croatia home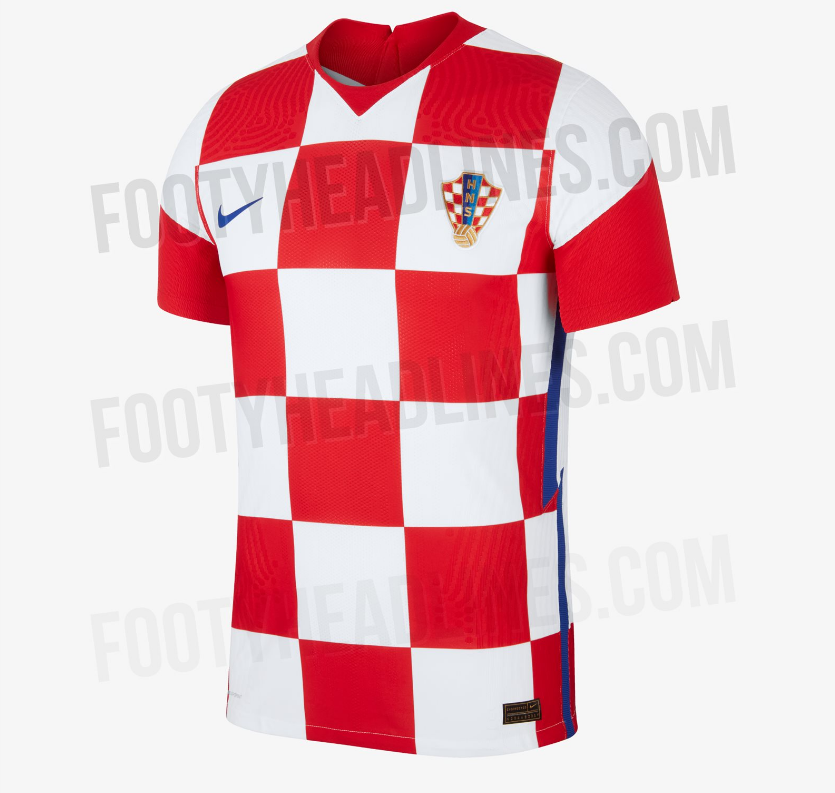 Croatia away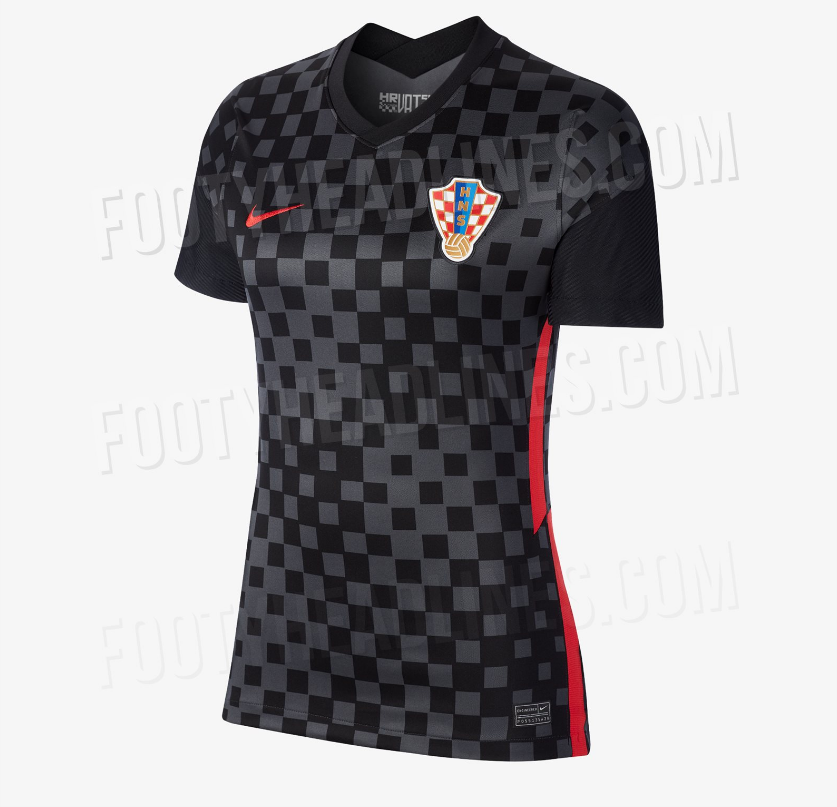 Plenty more still have to show their hand, but which would be your favourites from the above releases?