The FAI have announced plans to celebrate 'Jack Charlton Day' on Friday (8 May), the day of the former Republic of Ireland manager's birthday.
The man known affectionately as 'Big Jack' turns 85 tomorrow and to mark the special occasion exclusive content will be released throughout the day on the FAI's social media channels - 34 years on from when Charlton was appointed Irish boss.
Charlton took the Boys in Green to Euro '88 and the World Cups in 1990 and 1994 and supporters are being asked to join in with the social media event.
The FAI say: "There will be reflections on Jack's greatest results, insights from players who featured under him during his 10-year reign, and a call for supporters to reveal their favourite memories of his time in charge of Ireland, using the hashtag #HappyBirthdayJack."
Ray Houghton scored two of the most memorable goals under Charlton's reign; the winning goals against England at Euro '88 and against Italy at the 1994 World Cup in the United States.
He told FAI TV what was running through his head as he realised he had beaten the Italian goalkeeper Gianluca Pagliuca at the Giants Stadium in New Jersey.
"I remember thinking to myself, 'just hit it, why not? If it goes over the bar, who cares? If it goes wide of the goal, it's not a problem?'," said Houghton.
"As I hit it my first emotion was 'it's going over'. The second emotion was 'the keeper is going to save it', then when it hit the back of the net I was off and running."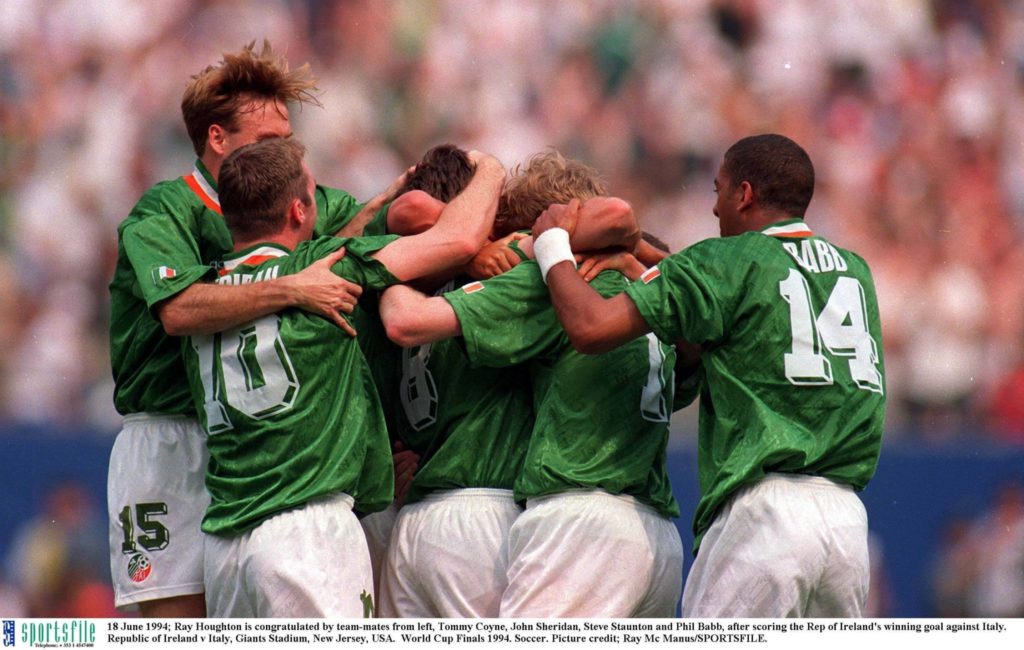 The former Liverpool and Aston Villa midfielder goes on to speak about the impact of that goal, beyond these shores.
"Wayne Rooney was asked about his first memories of a World Cup and he said Ireland in 1994," Houghton added.
"England, Scotland, Wales nor Northern Ireland were there so we were the only country representing this part of the world.
"When you score at a World Cup you're forever remembered. When you look back there's not been that many who have scored at a World Cup, it's a precious thing to do, it's a great memory to have.
"You're in an elite club when it comes to professional footballers."