Limerick begin the defence of their All-Ireland crown this weekend when they take on Cork in the semi-finals of the Munster Championship and Kilkenny legend Tommy Walsh thinks the Rebels can cause plenty of problems for the holders. 
The Treaty men have lifted the Liam McCarthy in two of the last three seasons and are aiming to become the first team in three decades to run off three successive Munster titles.
But Walsh feels that Cork come into their last-four provincial tie with the weapons to trouble John Kiely's side.
"The team that could cause them the biggest trouble is the one they're facing this weekend," the nine-time All-Ireland winner told Ger Gilroy on Off The Ball.
"Limerick are strong and they're skilful, Cork are fast and skilful. The way to beat strength is with speed, speed of mind and speed of feet. Cork have both.
"They're facing the team I think are best equipped to beat them. You don't take on this Limerick for strength. Why would you? They're all 6'5" and built like tanks with the gym work they've put in for the last few years. Don't take them on at their own game.
"Cork will focus on scoring goals, you have to score goals and Cork are scoring quite a few of them this year. It'll depend on how they defend to see whether they've All-Ireland aspirations or not this season.
"They've Donal O'Grady in, he's a serial winner who will put a doggedness into them. Their defending will have to start at number 15, if we see this Cork team getting in blocks and turnovers then I would see them as All-Ireland contenders. We all know what they can do when they have the ball."
Limerick chasing history
The 11-time All0-Star defender thinks that Limerick's success in recent years will lead to extra scrutiny from opponents aiming to ape their style of play.
"They're going for three in-a-row in Munster. It hasn't been done since Tipperary in 1989, many other teams have tried it - such as the Cork team of the late 90s and early 00s and the Tipperary teams that won three All-Irelands - they couldn't do it.
"Limerick have a hugely motivated group, it starts at the top with JP (McManus), down through John Kiely and his management team.
It's going to be hard to do, I was looking at their team for this weekend and they're still only bringing in two guys, they haven't really introduced any new bodies. It's hard to win over a long period of time if you're not introducing new faces from the 20 or so players which they've been using since starting this run back in 2018.
"People will also start copping onto their gameplan, hurling evolves around the All-Ireland champions. Now most teams are playing the ball through their defence and into midfield and then either put it over the bar or spray ball into the full-forward line.
"They have the advantage of having Gearoid Hegarty, Cian Lynch and Tom Morrisey, big strong men who can the ball and can ride tackles. I would imagine the way that teams will try and beat that Limerick team is to try and man mark them.
"But that will leave space for the likes of Aaron Gillane and Seamus Flanagan. But teams have been able to beat them the other way so may look to man mark their half-forward line and see where it takes them."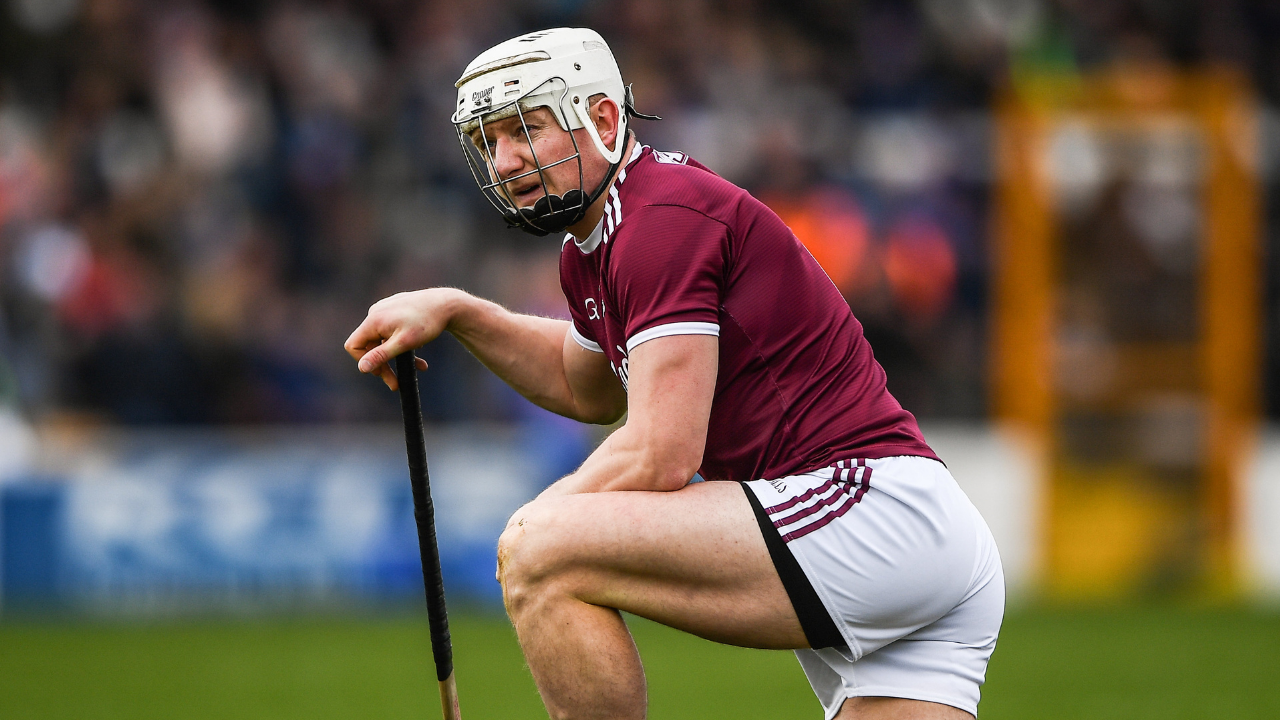 Hot-shot Canning leading Galway
Galway inflicted a first defeat on Limerick in 21 months back in May and Walsh feels the Tribesmen have shown that they match the power of the reigning All-Ireland champions.
"At the moment, my top three contenders are Kilkenny, Galway and Limerick. Galway have strength and young (Evan) Niland who had a great year last year and he's started really well again. Lads like Brian Concannon are adding to the team which won the All-Ireland back in 2017.
"Joe Canning this weekend is set to overtake Henry Shefflin as the Championship's leading scorer, which is just an amazing feat. We all remember when Joe burst onto the scene as a 16-year-old with Portumna and then later with Galway. He's been idol for players across the country and a role model, he's trying to achieve something special.
"Conor Whelan is at the height of his powers too, so I'd have to put Galway in my top three teams right now."
Kilkenny's young cats coming through
Walsh's native Kilkenny look to avenge their 2019 defeat when they take on Wexford in the Leinster semi-finals at Croke Park on Saturday afternoon. He feels an injection of youth and a new varied style of play has made Brian Cody's side one of the most dangerous teams in the Championship.
"I put Kilkenny as All-Ireland contenders because they've great players coming through. They've Adrian Mullen coming back, he just has that little bit of class. Eoin Cody has been doing it for Ballyhale, he's a corner forward who might not hugely be in the game but will score 1-2 or 1-3, that's what you want from forwards.
"Billy Ryan has a great burst of speed and can turn a game. Mossy Keoghan from our own club in Tullaroan, is in the form of his life. I'd definitely Kilkenny down as contenders, they've been in All-Ireland finals and semi-finals over the last couple of years so they've proven themselves as well.
"Knowing the Kilkenny players and management, they're never complacent. There can definitely be no complacency after how Wexford hurled against Laois last weekend. Wexford have the strut back, they have their pep back and they're going to be up for it.
"This year Kilkenny have been playing the ball short when they had to from the goalkeeper in. They're letting the ball into the full-forward line when the ball is on. Opposition teams have become so organised that balls hit from deep will be intercepted now, those teams have so much video analysis done that they know where you're going to hit it.
"We saw Kilkenny trying to adapt their style last year and they've attempted to polish it a bit more this year. We'll see during the Championship how well it's been working and if they've mastered it or not."