Two people have been arrested in connection with an inquiry in Belgium into alleged fraud involving the transfer of Aleksandar Mitrovic from Anderlecht to Newcastle four years ago.
Prosecutors say they were detained in raids in Belgium, London and Monaco yesterday and today.
The raids are connected with an investigation into the 18 million euro transfer of Serbian striker  Mitrovic from Belgian club Anderlecht to St James' Park in 2015.
Police and tax officials raided properties, with an agent detained in Monaco, along with his assistant who was taken into custody in the Belgian city of Liege.
Officials say these latest arrests are not linked to an inquiry into suspected fraud involving transfers during the 2017-2018 season.
A statement from the Belgian prosecutor's office said: "The facts involve notably money-laundering operations and private corruption in the context of football player transfers.
"This second wave of raids follows the first operation which took place in April at the headquarters of RSC Anderlecht football club and the Belgian Football Union."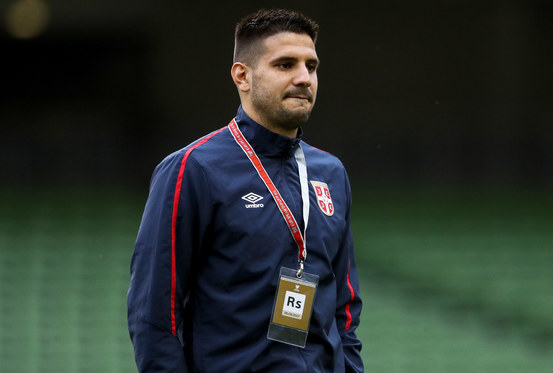 Mitrovic spent three years at St James' Park, before spending the tail end of the 2018 season on loan at Fulham.
The London club made the loan move permanent in 2018 when they agreed a £22m with Newcastle for his services.
The identity of the two people arrested this week has not yet been revealed, but it is thought 24-year-old Mitrovic himself does not play any part in the investigations.
34-time Belgian league champions Anderlecht are currently 13th in the table, having won just one of their opening six games in the season.
This case is not related to the corruption scandal that in Belgian football last year when authorities carried out 57 police raids in the country and across Europe in a probe into financial fraud and match-fixing.
Anderlecht's Stadium, The Lotto Park, was raided in April along with the Belgian FA headquarters
No further details have been released to date in relation to the London raid.