After relinquishing his heavyweight titles in a surprise first defeat to Andy Ruiz Jr, Anthony Joshua is set to come under huge scrutiny as questions regarding his ability to reach these heights once again come to the fore. 
"Anthony Joshua broke down," surmised former middleweight world champion Andy Lee of the British boxer's first professional defeat, "once he got hurt there was an inevitability about it as Andy Ruiz went about breaking him down mentally and physically."
Expected to be Joshua's triumphant arrival in America, his first fight away from British soil ended with the hitherto untouchable heavyweight floored four-times before a seventh-round TKO.
Commentating live in Madison Square Garden on the night, Mike Costello shared his concerns for Joshua now that his "invincible aura" has been brought so starkly into question.
"This has diluted the aura [of Joshua]," Costello stated on Wednesday's OTB AM.
"That world title was so much of who Anthony Joshua is, I think this next stage is absolutely fascinating now.
"We don't know how shredded his mind is after that."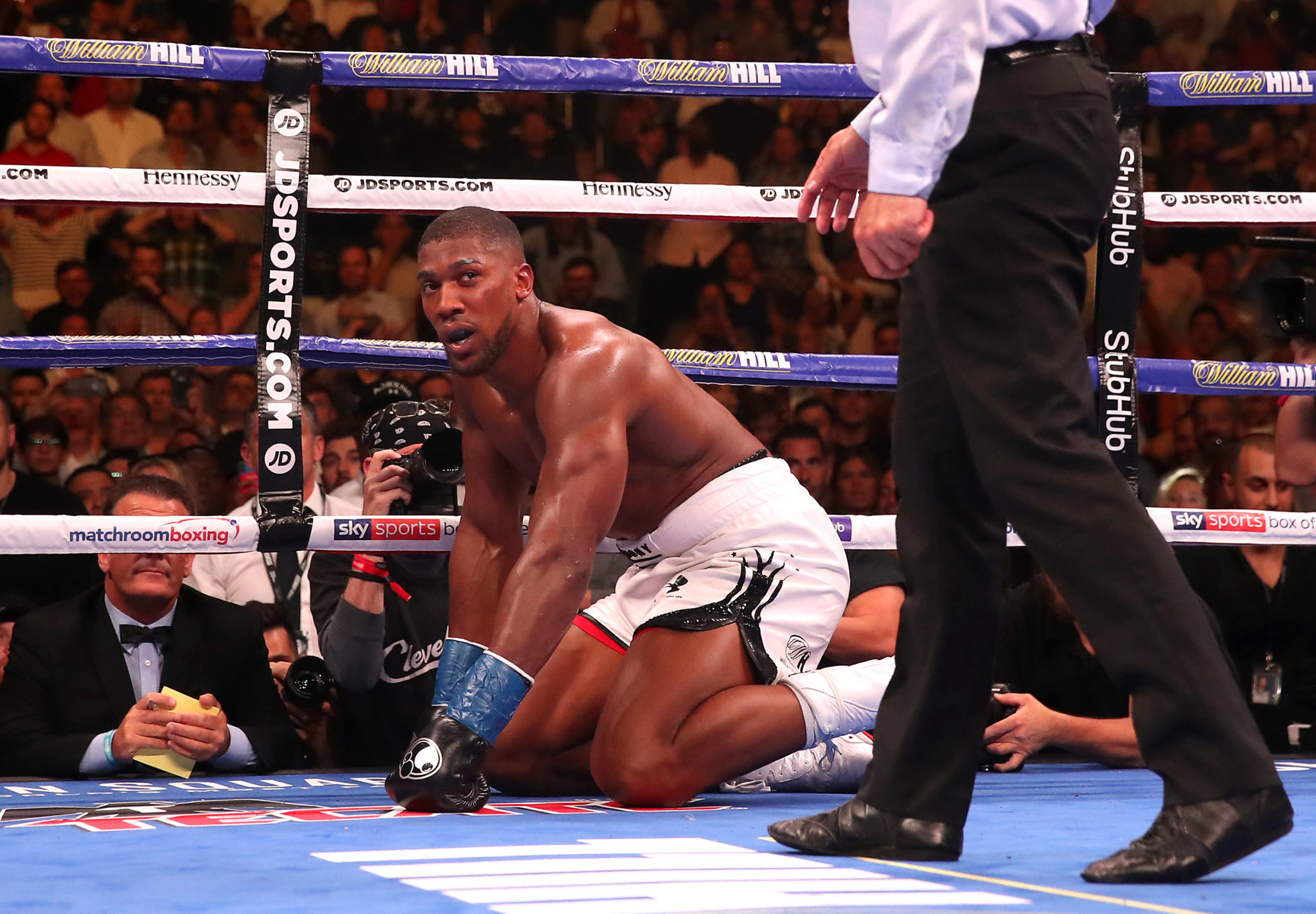 Contemplating the future for one of Britain's most well-known sporting stars, Mike Costello is concerned that Anthony Joshua's commitments beyond the ring itself could prove troubling as he negotiates a comeback.
"Somebody said to me in the aftermath of the fight," he began, "[Joshua] can't leave his house, hotel room or apartment without checking what kind of watch he's wearing, what kind of baseball cap he's got on, what trainers he's got on.
"He's got so many brands attached to him, and I think that plays into what we see as the public persona.
"How much this defeat is hurting him deep down, only those closest to him will know.
"But, how much does he really want, to use his own phrase, stay hungry?
"In my time of commentating on boxing and athletics, I've luckily followed the careers of Floyd Mayweather and Usain Bolt, two geniuses of their sports.
"Each time they've gone to the big event they have found the motivation, inspiration, the reason to keep going and get back to the gym, or, for Usain Bolt, to keep vomiting on the track after training sessions.
"Does Anthony Joshua want it as much as those two? We're about to find out."